Two more pivotal players in the botched investigation of the Gilgo Beach murders were dealt more losses.
Disgraced Suffolk County District Attorney Thomas Spota and his office's former top anti-corruption prosecutor, Christopher McPartland, lost their appeals on their corruption convictions. 
The federal authorities took down the top prosecutors in 2019, about three years after James Burke was sentenced for beating a handcuffed man who stole his duffel bag filled with porn and sex toys from his squad car in 2012.
Spota's and McPartland's failed appeals come just days after Burke was arrested again. This time he allegedly "solicited sexual engagement."
GILGO BEACH MURDER VICTIMS FORGOTTEN DURING YEARS OF CORRUPTION AND SCANDAL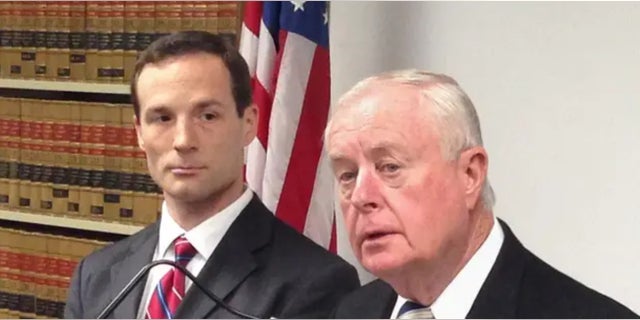 All three men held key positions in Suffolk County, New York's police department and DA's office when investigators found the bodies of the "Gilgo Beach 4" and six other bodies/body parts between December 2010 and April 2011.
They inherited what would become one of New York's most infamous cold cases. 
EX-NY POLICE CHIEF WHO LED GILGO BEACH MURDERS PROBE ARRESTED 
Instead of leading the investigation, Burke "spearheaded an extensive cover-up," federal prosecutors said during his November 2016 sentencing. 
Meanwhile, crucial evidence – rrent Suffolk County District Attorney Ray Tierney's taskforce used to identify Rex Heuermann as the suspected Long Island Serial Killer.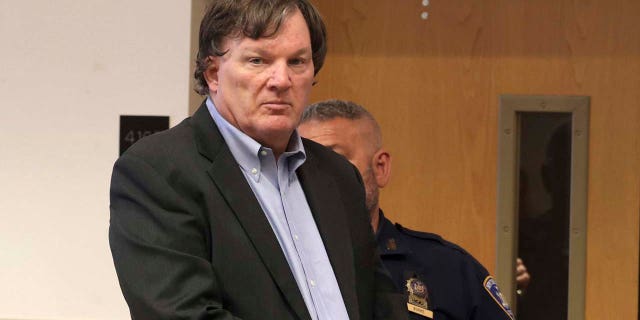 Spota, who was known as "Burke's fiercest defender and protector," and McPartland, who was "the first person that Burke would turn to when he was in trouble," were embroiled in Burke's messy cover-up, court documents say.
They pressured officers to lie to federal investigators and no cooperate with the FBI. They were convicted of witness tampering, obstruction of justice and conspiracy in 2019 and sentenced to five years in prison. 
GILGO BEACH MURDERS: THE INVESTIGATION IN PHOTOS
In their appeal, they argued their subordinate officers' testimonies about fears of retribution if they didn't follow orders, along with Burke's checkered past before his conviction, shouldn't have been allowed in to evidence. 
They were "characterize as irrelevant and inflammatory evidence" and based on speculation, according to court documents reviewed by Fox News Digital. 
The president judge, Hon. Debra Ann Livingston, disagreed and denied their appeal. She wrote their arguments "are without merit" in her decision. 
"Because we conclude that the district court did not abuse its discretion in admitting the evidence of the officers' fear of retaliation, that any error in admitting the evidence relating to Burke was harmless, and that Spota and McPartland's other arguments are without merit, we affirm the judgment of the district court."
NY POLICE COMMISSIONER SEEKS TO SOLVE GILGO BEACH SERIAL KILLINGS WITH NEW TASK FORCE
While all this was unraveling, the Gilgo Beach murder investigation was shelved. 
Currently Suffolk County District Attorney Ray Tierney revived the case when he took office in 2022 and put together a task force that included investigators from his office, along with detectives from all levels of law enforcement.
The "ogre" description and the Avalanche were highlighted in Heuermann's detailed bail application as vital pieces of evidence that narrowed down the suspect pool.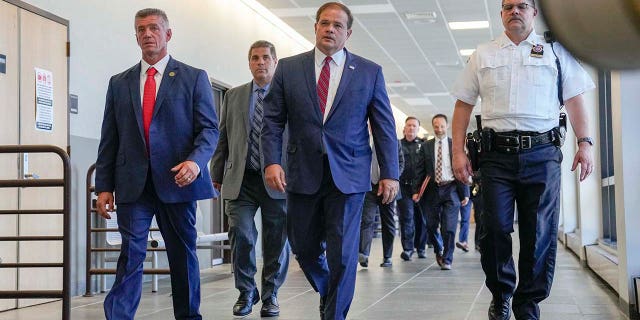 The suspected Long Island serial killer is finally captured
Within months, the Gilgo Beach Task Force identified Heuermann as the suspect using evidence collected in the early days of the investigation, trailed him for about a year and finally slapped the cuffs on him July 13. 
He was charged in the murders of Costello, Barthelemy and Waterman and is the prime suspect in Brainard-Barnes' slaying. 
Heuermann, a Manhattan architect who lives about 15 miles from a dump site in Massapequa Park, pleaded not guilty to all charges.
WATCH: SURVEILLANCE OF HEUERMANN'S ARREST IN MIDTOWN MANHATTAN
Double life of an alleged serial killer
Heuermann allegedly lived a double life. By day, he was a successful businessman, devoted husband and father to two children.
By night, he was allegedly a predator who terrorized sex workers and their families for his gratification. 
REX HEUERMANN'S FAMILY REVEALS CHAOTIC MESS INSIDE RAMSHACKLE HOME
Heuermann's wife, Asa Ellerup, filed for divorce after his arrest.
Last week, she showed photos of the chaotic aftermath police left behind after executing search warrants for two weeks.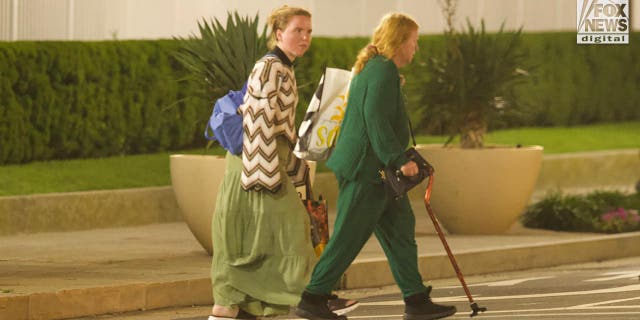 Officers found a "vault" in the basement, nearly 300 guns and boxes upon boxes of other evidence, most of which prosecutors have not publicly described. 
CLICK HERE TO GET THE FOX NEWS APP
Heuermann was taken off suicide watch in a Long Island jail, according to the Suffolk County Sheriff's Office. 
He faces life in prison without parole and is still under investigation in Suffolk County and elsewhere in unsolved murder cases that may fit a pattern.
A judge ordered him to submit a DNA sample that prosecutors had requested, overruling opposition from his defense attorneys.