In Kenosha, Wisconsin, local authorities have initiated an internal inquiry following the circulation of a social media video that appears to capture a police officer striking a Black man who had been mistakenly assumed to be involved in a hit-and-run accident.
This incident adds to the city's contentious history, particularly the turmoil it endured three years ago when a white police officer shot Jacob Blake, a Black man, during a domestic disturbance.
Eyewitnesses informed law enforcement that they had seen two Black men and a Black woman fleeing toward an Applebee's restaurant.
Police in Kenosha, Wisconsin, have launched an internal investigation after a video posted to social media appears to show an officer punching a Black man the officer mistakenly believed was involved in a hit-and-run crash.
The incident is another blemish for the southeastern Wisconsin city, which endured days of protests three years ago after a white police officer shot Jacob Blake, who is Black, during a domestic disturbance. A white Illinois teenager named Kyle Rittenhouse shot three people during a night of unrest, killing two of them, an incident that became a flashpoint in the national debate over guns, vigilantism and racial injustice.
The hit-and-run crash happened on July 20, the Milwaukee Journal Sentinel reported this week. Police said that witnesses told them they saw two Black men and a Black woman flee toward an Applebee's restaurant. One witness said the woman was carrying a child, according to police.
An Applebee's employee told officers that some "suspicious people" who may have been involved in the crash were in the restaurant and directed officers to two people, including a Black man holding a baby.
The officers tried to take the baby from the man and arrest him. The man yelled that he hadn't done anything wrong and officers should let him go. The video shows that after the officers removed the baby from his arms, they threw him to the ground and an officer began punching him as he ordered the man to put his hands behind his back.
WISCONSIN HIGH SCHOOL ACCUSED OF 'RACISM' FOR HOSTING STUDENTS OF COLOR ORIENTATION EVENT
Officers then discovered the people responsible for the crash in the restaurant's bathroom.
Police said the man who was punched wasn't responsible for the crash but tried to leave in defiance of officers' orders and resisted them.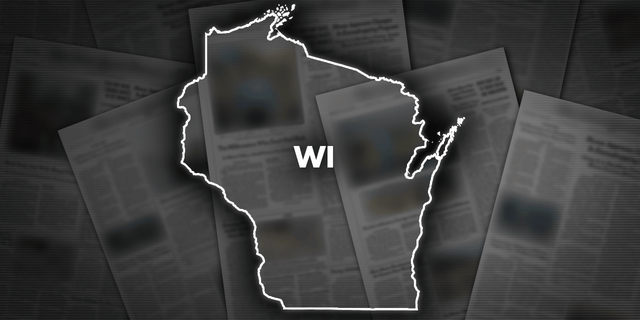 Lt. Joseph Nosalik, a spokesperson for the Kenosha Police Department, didn't immediately respond to an email from The Associated Press inquiring about the race of the officer who appeared to punch the man.
Kenosha found itself embroiled in a days-long protest in August 2020 after Officer Rusten Sheskey, who is white, shot Jacob Blake, who is Black, during a domestic disturbance. Rittenhouse, who was 17 at the time, fatally shot two men and wounded another, saying he had been attacked and fired in self-defense. A jury acquitted him of homicide and endangerment charges in November 2021.
Leaders of Kenosha, a nonprofit that describes itself online as advocating for transformative and restorative justice, held a news conference Wednesday to call for charging the officers involved in the Applebee's incident.
CLICK HERE TO GET THE FOX NEWS APP
"It just doesn't seem that anyone was a voice of reason that had a uniform on," said Tanya McLean, executive director of Leaders of Kenosha.
She said officers acted out of fear, just as Sheskey did.
"We don't want to stand here and have these conversations about people being harmed when they're simply having a meal with their family," she said.