Hurricane Idalia has made landfall over Florida's Gulf Coast as a "catastrophic" Category 3 storm that has already left tens of thousands of residents without power, officials said Wednesday morning.
Idalia is producing storm surges of up to 16 feet in some areas, damaging winds howling up to 130 miles per hour, and historic freshwater flooding that has completely encompassed Floridian roadways, according to the National Hurricane Center.
The National Weather Service in Tallahassee called Idalia "an unprecedented event" as no major hurricanes – those classified as Category 3 or higher – have made landfall through the Big Bend region since hurricane data was first recorded in 1851. The NWS also said "no one" has witnessed a storm strengthen to such magnitude in such a short time. 
The storm passed the Apalachee Bay and made landfall over Florida's Big Bend region, where the peninsula merges into the Panhandle. It is directly impacting Gainesville, Jacksonville, Tallahassee, Dowling Park, Lake City, Cedar Key, Chiefland, Newberry, Cross City, Apalachicola, Perry and other Florida cities. Its impact will also be felt in Orlando, Spring Hill, Bradenton, Bartow, Ocala, Lake Placid, Tampa, Sarasota, and Fort Myers. 
HURRICANE IDALIA MAKES HISTORIC LANDFALL IN FLORIDA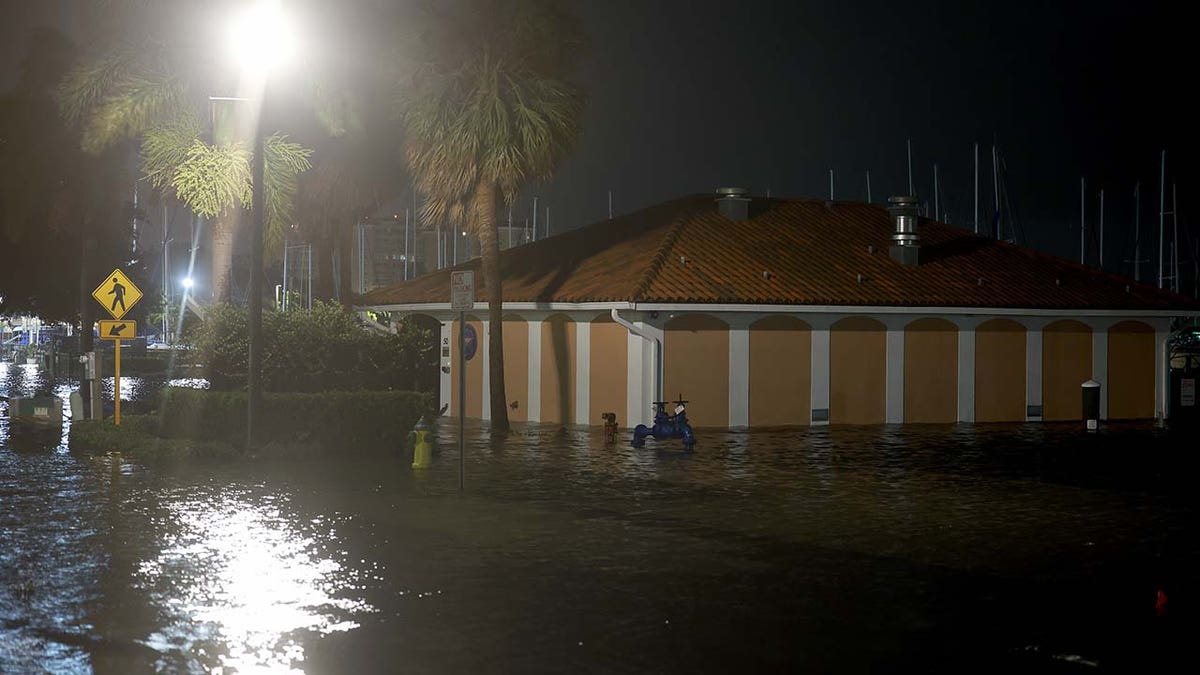 Savannah and Brunswick are in the storm's projected path as it is expected to continue a northeast path through the state and into Georgia.
Idalia was just a tropical storm on Tuesday but rapidly intensified over the warm waters of the Gulf of Mexico, through four different categories, obtaining Category 4 status at one point within 24 hours.
"There is the potential for destructive life-threatening winds where the core of Idalia moves onshore in the Big Bend region of Florida, with hurricane conditions expected elsewhere in portions of the Hurricane Warning area along the Florida Gulf Coast," the National Hurricane Center said late Tuesday.
Florida Gov. Ron DeSantis confirmed during a press conference Wednesday morning that 50,000 houses are without power, although he said power to 100,000 homes has been restored.
"There will be an immediate effort to restore power to those who lose power," he said. "The goal is to get everybody back online as quickly as possible."
FLORIDA HURRICANE IDALIA TRACKER: LIVE FUTURE PATH, WATCHES, WARNINGS, SPAGHETTI MODELS AND MORE
The governor said search and rescue efforts would remain throughout the storm's duration, as long as it was safe to do so. He also said the Florida Department of Transportation had 650 heavy vehicles currently in use and about 30,000 powerline personnel tasked with restoring power.
State and local officials are urging caution and have specifically instructed residents to get out of vehicles, which are easily swept away by intense wind gusts and water surging through the streets.
Steady winds and high gusts continue to bring water from the Gulf onto Florida's beaches and roads, drowning out transportation avenues and leaving vehicles stranded.
HURRICANE IDALIA EVACUATIONS IN FLORIDA: THE DANGERS, STORM SAFETY TIPS AND EMERGENCY SUPPLY PACKING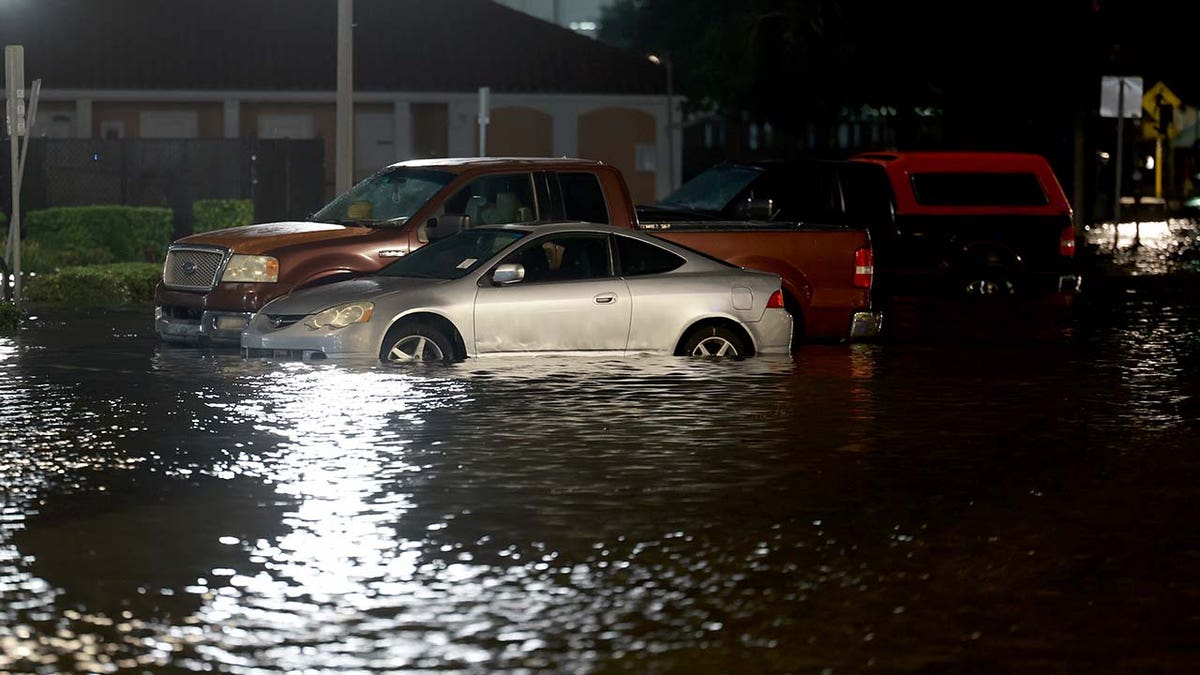 FOX Weather aired a doorbell camera in Ceder Key that captured a Cadillac sedan, left vacate by its owner, pushed several feet by the storm as surrounding water rose for hours, eclipsing the vehicle's bumper and tires before water likely washed it away. 
State of emergency orders have already been declared in at least 50 continues.
Gainesville, which is home to the University of Florida, is in the storm's path and the school has canceled classes at this time.
Also, the Tallahassee International Airport and the Tampa International Airport have been closed.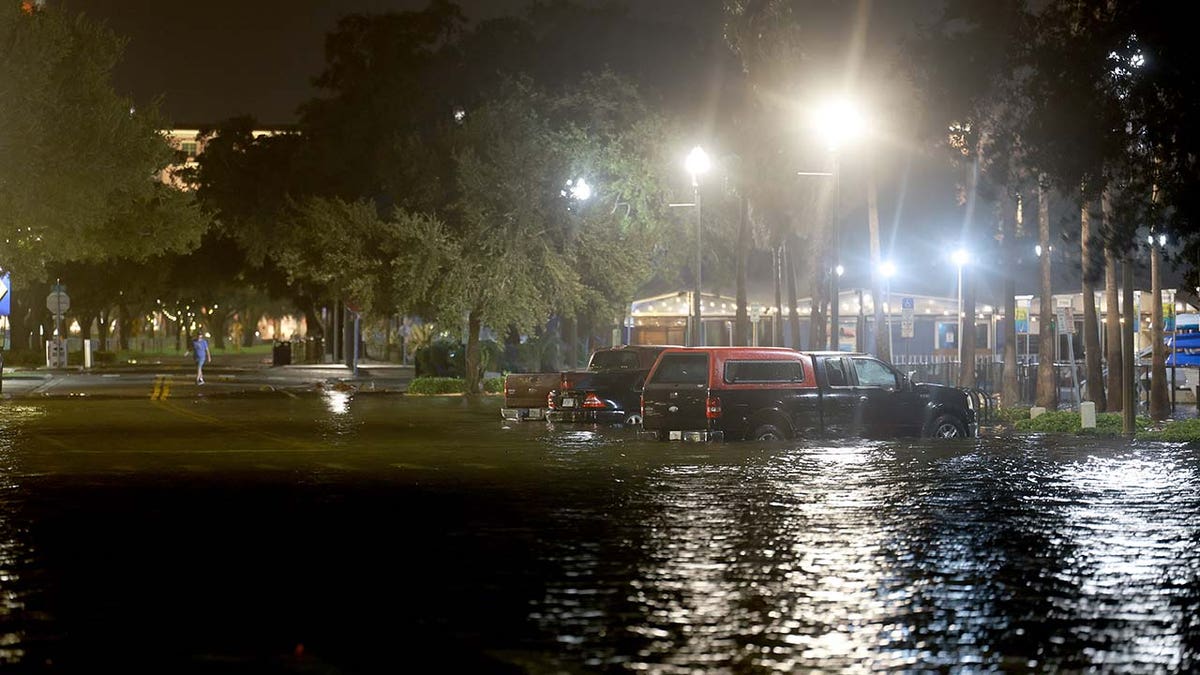 Residents have been repeatedly warned to evacuate the storm's path and to heed advice by local and state officials.
On Tuesday, DeSantis warned residents in the storm's path to leave immediately and 5,500 Florida National Guard Members have been activated.
"You really got to go now. Now is the time." He added, "If you stay hunkered down tonight, it's going to be too nasty tomorrow morning to be able to do it."
The governor also announced the ride-share service Uber would be providing residents with free transport to storm service centers.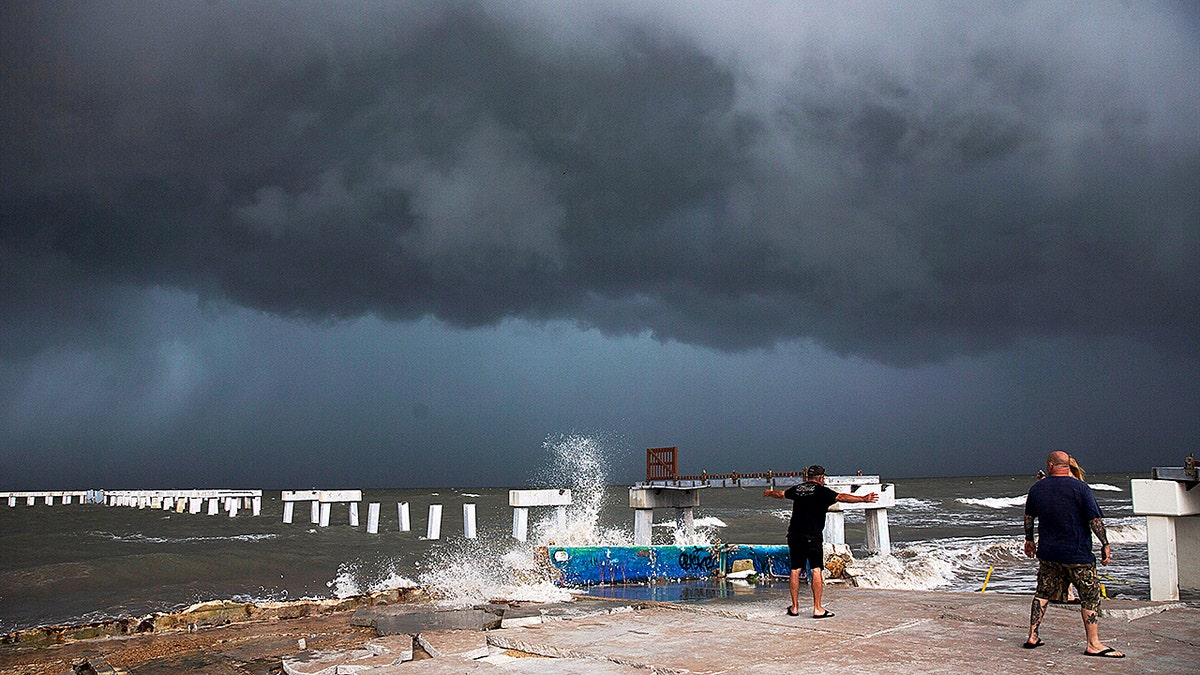 While Florida residents and others in the state felt the effects of the storm through Tuesday evening and earlier Wednesday morning, the National Hurricane Center says a storm such as a hurricane officially makes "landfall" when its center intersects with a coastline.
CLICK HERE TO GET THE FOX NEWS APP
"Because the strongest winds in a tropical cyclone are not located precisely at the center, it is possible for a cyclone's strongest winds to be experienced over land even if landfall does not occur. Similarly, it is possible for a tropical cyclone to make landfall and have its strongest winds remain over the water," it clarifies.
Further outages are expected as the storm continues pummeling the state.