Evacuation warnings have been issued in California ahead of its landfall this weekend as the National Hurricane Center predicts "catastrophic and life-threatening flooding" from a year's worth a rain in the drought-prone region. 
The Category 2 hurricane, which has weakened since Friday, is expected to make landfall either Saturday night or early Sunday morning in the Mexican state of Baja California, and Southern California should start seeing major rain overnight Saturday or Sunday morning. 
By Saturday afternoon, the hurricane was moving north-northwest in the Pacific Ocean at 17 mph, with wind speeds of 110 mph, according to FOX Weather Center. 
While in the Pacific Ocean, the storm underwent a rapid intensification strengthening from a tropical storm to a Category 4 hurricane in 48 hours, according to FOX Weather, but it's expected to continue to weaken as it makes landfall. 
DESANTIS OFFERS TO ASSIST CALIFORNIA WITH HURRICANE HILARY 'IN ANY WAY WE CAN'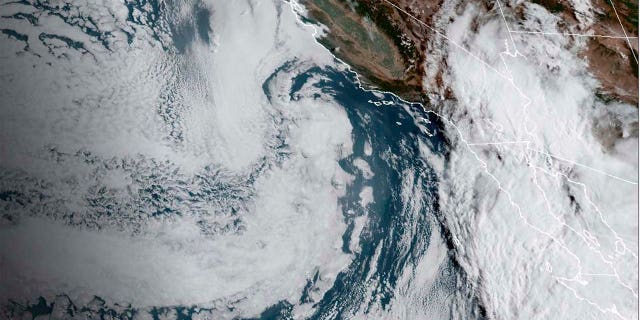 Millions of people in the state are under a tropical storm warning — the first ever issued in Southern California — that stretches from Los Angeles and San Diego, and the U.S-Mexico border and as for inland as Palm Springs. 
The FOX Forecast Center reported that the Southwest is being impacted Saturday by moisture from Hurricane Hilary, resulting in the issuance of Flash Flood Warnings.
"The greatest impacts will not be until tomorrow night, but impacts are already ongoing," said FOX Weather senior meteorologist Jordan Overton. "Today is the final day for all preparations to be completed."
MLB RESCHEDULES 3 GAMES IN CALIFORNIA IN ANTICIPATION OF HURRICANE HILARY IMPACT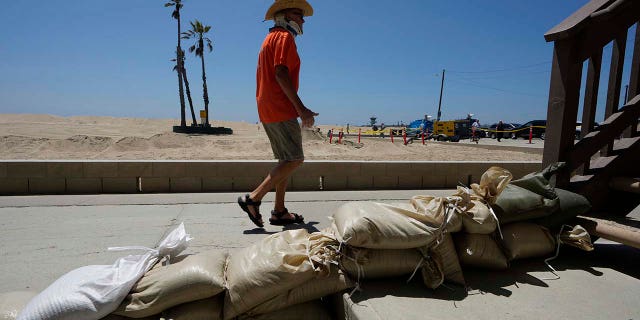 Temecula, California, emergency manager Michael Alford told Fox News Saturday "right now we're asking our residents to be prepared, to be ready for anything that can possibly happen. We're giving them access to sand, sandbags at our local fire departments. We're also asking them to stay away from our city creeks and rivers and our bike and walking trails that are adjacent to them as well just to be sure that no accidents have the potential for happening."
He added that in California they're used to dealing with wildfires and "moderate" flooding "but nothing of this magnitude, so we're really leaning forward, and we're putting out a substantial amount of information to help our community be as best prepared as it can be." 
Heavy rains had already forced the California Department of Transportation to close San Diego-area Highway 98 in Ocotillo due to flooding and debris Saturday.
In anticipation of the heavy rainfall, the San Bernandino County Sheriff's Office issued evacuation notices for residents in Oak Glen, Forest Falls, Mountain Home Village, Angelus Oaks, and NE Yucaipa.
CLICK HERE TO GET THE FOX NEWS APP
These areas are known to flood during heavy rainfall events and been the recipients of debris flows and of mudslides.
The state hasn't experienced a tropical storm since 1939.
On Friday, President Biden said the Federal Emergency Management Agency (FEMA) is at the ready in the region, and urged people to heed warnings.
"I urge everyone, everyone in the path of this storm, to take precautions and listen to the guidance of state and local officials," he said.
FOX Weather's Steven Yablonski contributed to this report.