A Catholic church remains intact as fires rip across Hawaii's island of Maui, photos show. 
The fire on Maui has killed at least 93 people as of Sunday afternoon, destroying businesses and homes. The historic Maria Lanakila Catholic Church, however, appears to be relatively untouched by the destruction, according to photos and social media posts. 
"For us, it's like a miracle," Monsignor Terrence Watanabe told the Honolulu Star-Advertiser. "When we saw the news and saw the church steeple rise above the town, it was a great sight to see."
Parts of the island have turned to ash and photos show charred palm trees next to the historic church, which was built in 1846. 
HAWAII WILDFIRE BECOMES DEADLIEST US BLAZE IN MORE THAN A CENTURY AS DEATH TOLL REACHES 93, EXPECTED TO GROW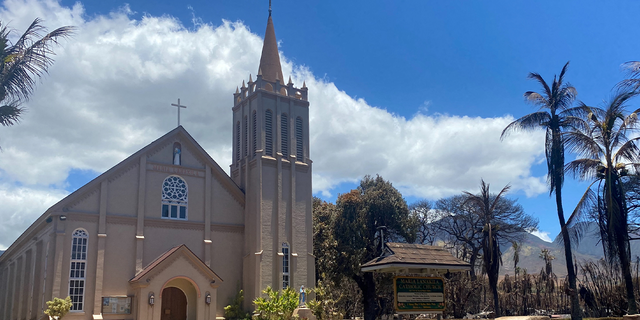 The roof of the church appears to have suffered some damage, with Watanabe saying they won't know the extent of the damages until it is assessed by contractors. 
HAWAIIAN ACTOR JASON MOMOA IMPLORES PUBLIC NOT TO VISIT MAUI AS WILDFIRE DEVASTATION RAGES ON
"We won't know until we get in there and make an assessment," he told the outlet.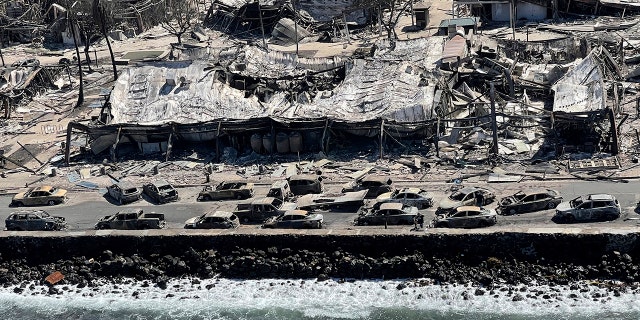 The church was founded officially founded by Rev. Aubert Bouillon of the Congregation of the Sacred Hearts of Jesus and Mary in 1846 and dedicated in 1858, the Honolulu Star-Advertiser reported. The church was named after the Virgin Mary, specifically Our Lady of Victory.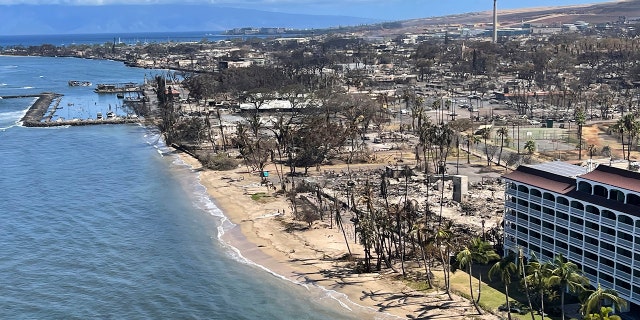 The church serves between 700–800 families on the island, the Catholic News Agency reported. 
CHRISTINA HALL REVEALS HER PARENTS WERE FORCED TO EVACUATE AMID DEADLY MAUI WILDFIRES: 'GRATEFUL THEY ARE OK'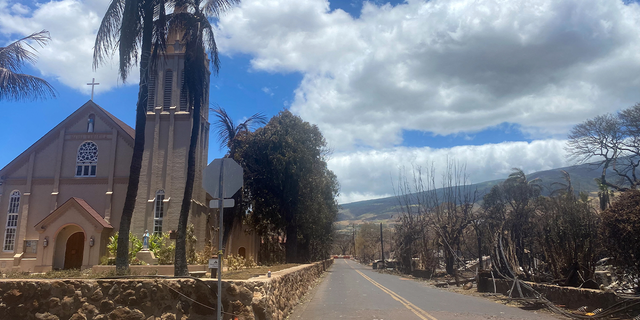 A nearby Catholic school, Sacred Heart Schools, suffered significant damage in the winds leading up to the fire, according to the school's Facebook page. 
HAWAII WILDFIRES: VIDEO SHOWS MAUI RESIDENTS RISK DROWNING IN OCEAN TO ESCAPE INFERNO AS DEATH TOLL REACHES 80
Hawaii's fire has become the deadliest in U.S. history in the last century. At least 93 people have died, but officials believe that number will grow. 
"We've got an area that we have to contain that is at least 5 square miles and it is full of our loved ones,"Maui Police Chief John Pelletier said, according to The Associated Press. The chief warned that the death toll will likely grow and that "none of us really know the size of it yet."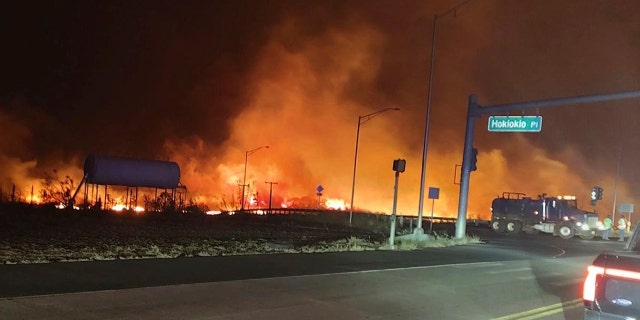 Hawaii Gov. Josh Green toured the destruction on Saturday, telling reporters that at least 2,200 buildings were damaged or destroyed in West Maui, of which 86% were residential.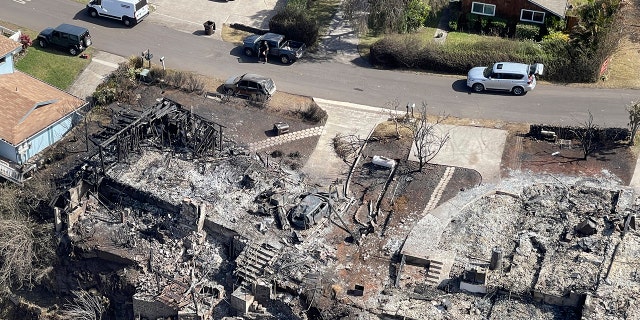 Cadaver dogs and crews picking through the debris have covered just 3% of the search area, Pelletier said.
Fox News Digital's Stephen Sorace contributed to this report.