A Hawaiian couple is suing four power companies, accusing them of ignoring weather warnings amid the historic Maui wildfire that has killed at least 93 people.
The main plaintiffs, Monica and Rede Eder, own a house in historic town of Lahaina, which was devastated by the wildfire. Their suit is "on behalf of a class and subclasses of all persons similarly situated."
The suit targets Hawaiian Electric Industries, which is the parent company of HECO, MECO, and HELCO.
The lawsuit accuses the power companies of ignoring weather warnings and keeping their power lines energized despite the dangerous conditions. The plaintiffs claimed that the companies "inexcusably kept their power lines energized during forecasted high fire danger conditions."
HAWAII WILDFIRE BECOMES DEADLIEST US BLAZE IN MORE THAN A CENTURY AS DEATH TOLL REACHES 93, EXPECTED TO GROW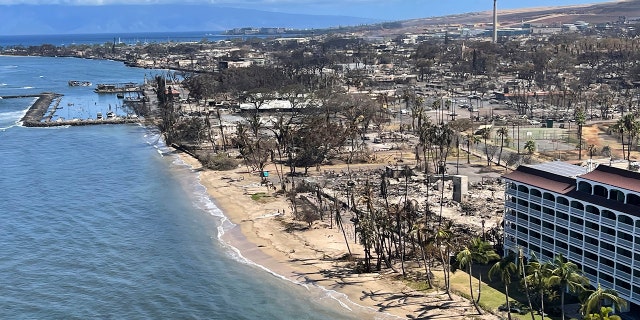 According to the suit, the National Weather Service had issued a High Wind Watch and Red Flag Warning, cautioning that energized power lines could make a fire develop more rapidly.
The suit alleges that by acting improperly during the historically-dangerous conditions, the companies "caused loss of life, serious injuries, destruction of hundreds of homes and businesses, displacement of thousands of people, and damage to many of Hawaii's historic and cultural sites."
"Scores of people burned to death," the suit said. "Other victims suffered severe burns, smoke inhalation and additional serious injuries."
The current death count across Maui is 93, which is expected to increase as emergency responders sort through ruins. The estimated cost of damage is $6 billion.
HAWAIIAN ACTOR JASON MOMOA IMPLORES PUBLIC NOT TO VISIT MAUI AS WILDFIRE DEVASTATION RAGES ON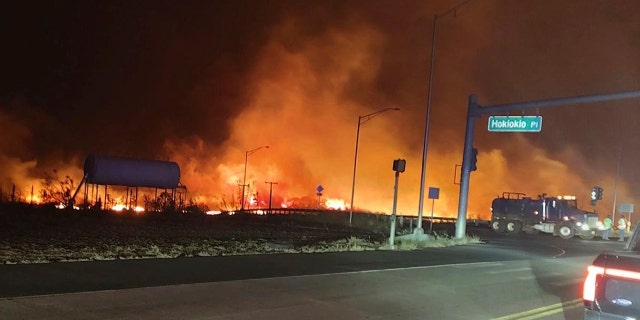 Two other fires burning on Maui are located in south Maui's Kihei area and in the island's Upcountry. No other fatalities have been reported.
"We've got an area that we have to contain that is at least 5 square miles and it is full of our loved ones," Maui Police Chief John Pelletier told The Associated Press. 
Governor Joshua Green attributed the wildfire's unique destructiveness to winds from Hurricane Dora and dry conditions on Maui.
"When fire jumped from one spot to another – there were three or four fires going on at the same time – it got seeded very quickly with those 80 mph gusted winds," Green said on MSNBC's "The Sunday Show with Jonathan Capehart". "And then the fire moved at essentially a mile per minute, 60 mph down through the community."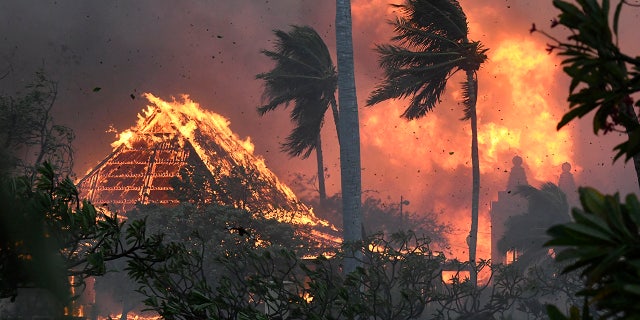 Fox News Digital reached out to Hawaiian Electric for a statement, but has not heard back.
Fox News Digital's Stephen Sorace contributed to this report.