People were seen jumping into the Pacific Ocean to flee the wildfire in Maui, which has taken the lives of at least 80 people.
The County of Maui, Hawaii, said early Saturday morning that at least 80 people were confirmed dead as a result of the wildfire. On Friday, the death toll was at 55 people.
According to Fox Weather, the wildfire devastated Lahaina, leaving large portions of the town completely in ashes.
Some people jumped into the ocean to escape the wildfire in Lahaina.
HAWAII WILDFIRES: DEATH TOLL RISES TO 67 IN MAUI, OFFICIALS SAY FIRE NOT YET CONTAINED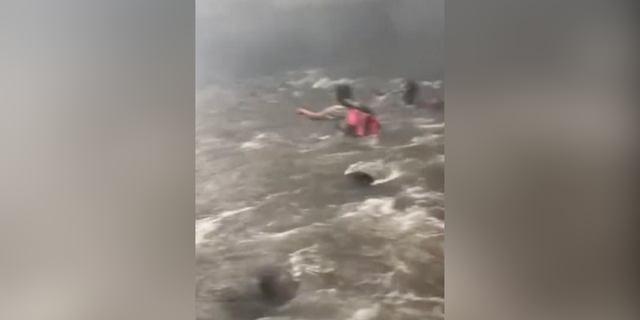 Lahaina resident Joan Hayashi told FOX 11 that they waited in the water for eight hours before they were rescued.
"It sounded like a giant blow torch…we had to run in the ocean…we're in the ocean probably like eight hours…flames were hitting…things were falling from the palm tree," Hayashi said.
HAWAII WILDFIRES LEAVE PATH OF DESTRUCTION, KILLING AT LEAST 55 ON MAUI: 'FEELS LIKE A BOMB WAS DROPPED'
"It sounded like a giant blow torch."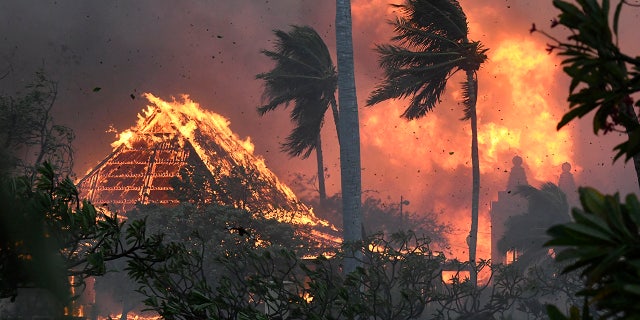 According to Fox Weather, large Xs are being used as markers for cars and mailboxes to inform rescue teams that the area has been searched.
The wildfire is 85% contained, and crews are working to put out flare-ups.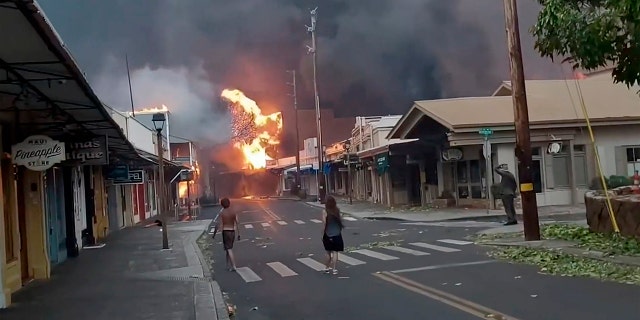 "Our streets are gone, the whole town is gone, our life is gone," Lahaina resident Chuck Dicker said.
While firefighters are battling the flames, its unclear how the fire began. Extremely dry conditions and 70 to 80 mile per hour winds gave more fuel to the wildfire.