At least 55 people have died after wildfires propelled by the winds of Hurricane Dora ripped through Maui this week, wiping out the historic town of Lahaina, Hawaii officials announced Thursday.
Amid the devastation, the state announced that its emergency management system, which is the world's largest integrated outdoor all-hazard public safety warning system, showed no indications of triggering warning sirens when the natural disaster began on Tuesday.
Instead, the county issued alerts through mobile phones, televisions and radio stations, Hawaii Emergency Management Agency spokesperson Adam Weintraub told The Associated Press.
It is unclear if the alerts were issued prior to widespread power and cellular outages on Maui, but many of Lahaina's survivors have stated in interviews at evacuation centers that they never heard a siren and only realized they were in danger once they saw flames or heard explosions.
HAWAII GRAPPLES WITH WORST DISASTER IN STATE'S HISTORY AS DEATH TOLL FROM FIRES RISES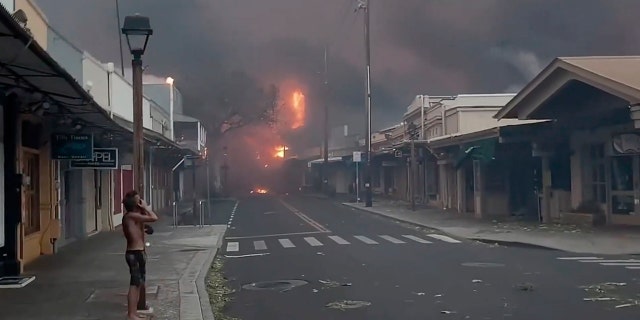 Maui Fire Department Chief Brad Ventura told the AP that the fire moved so quickly that it was impossible to relay messages to the agencies responsible for emergency alerts.
While the number of victims is expected to increase, the wildfire is already the state's deadliest natural disaster since a tsunami in 1960 killed 61 people on the Big Island. It is also the deadliest U.S. wildfire since California's Camp Fire in 2018, which killed 85 people and destroyed the town of Paradise.
"Lahaina, with a few rare exceptions, has been burned down," Gov. Josh Green said after walking the devastation Thursday morning with Maui County Mayor Richard Bissen. "Without a doubt, it feels like a bomb was dropped on Lahaina."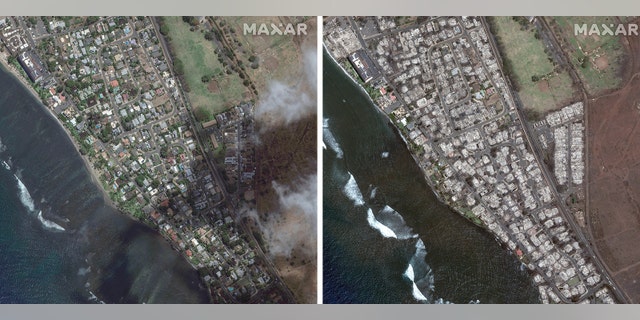 Maui County's hazard mitigation plan, which was last updated in 2020, noted the risk of wildfire in Lahaina, identifying the town and other West Maui communities as having frequent ignitions and many buildings at risk of damage.
The report also revealed West Maui had the island's highest population of people living in multiunit housing, the second-highest rate of households without a vehicle and the highest rate of non-English speakers.
"This may limit the population's ability to receive, understand and take expedient action during hazard events," the plan stated.
HAWAII OFFICIALS ISSUE EMERGENCY PROCLAMATION AS WILDFIRES PROPELLED BY HURRICANE DORA RAGE, FORCE EVACUATIONS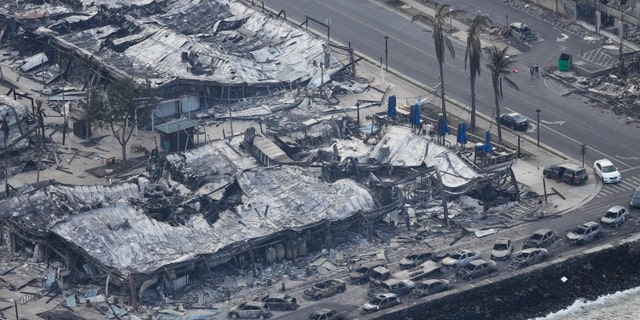 Hawaii Firefighters Association President Bobby Lee told the AP that the firefighting efforts on the island may have been impacted by small staff, as there is a maximum of 65 crew members working in Maui County at any given time – and they are responsible for the entire islands of Maui, Molokai and Lanai.
Lee said the crews have about 13 fire engines and two ladder trucks, and none of them are designed for off-road use, which makes containing brush fires before they reach roads or populated areas difficult. He added that the high winds from Hurricane Dora made it "extremely difficult."
"You're basically dealing with trying to fight a blowtorch," he said. "You've got to be careful — you don't want to get caught downwind from that, because you're going to get run over in a wind-driven fire of that magnitude."
HAWAII WILDFIRES: LAHAINA WAS A VACATION PARADISE BEFORE TRAGEDY STRUCK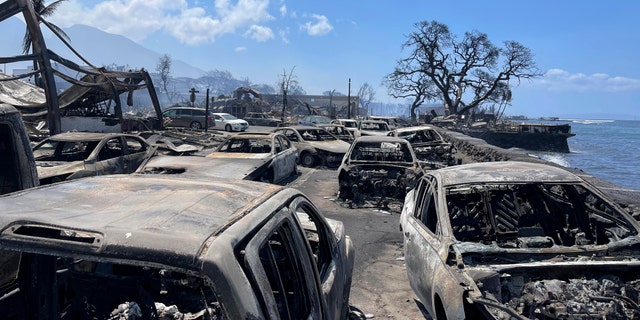 Twenty-nine downed power poles with live wires contributed to the chaos, cutting off two major roads out of the town as people tried to flee Lahaina, Bissen said. Mandatory evacuation orders were issued for Lahaina residents while tourists in hotels were told to shelter in place so that emergency vehicles could access the town.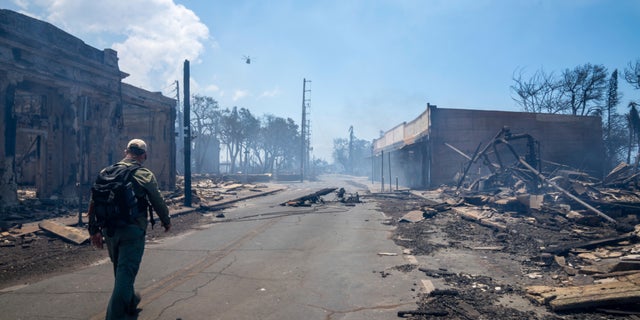 Tourists from other areas were advised to stay away while tends of thousands of people crowded in airports in an attempt to leave the island. The Hawaii Convention Center in Honolulu was turned into an assistance center and stocked with water, food and volunteers who helped visitors arrange travel home.
While traveling in Utah on Thursday, President Biden declared a major disaster on Maui, pledging immediate federal assistance to "anyone who's lost a loved one, or whose home has been damaged or destroyed." He also said the Federal Emergency Management Agency was "surging emergency personnel" on the island.
The Associated Press contributed to this report.