The death toll from a wildfire that tore through a historic town on the Hawaiian island of Maui has reached 93, with officials warning that number is likely to rise as workers search the charred ruins.
Much of the centuries-old town of Lahaina looked like an ashen wasteland in the wake of the wildfire that has destroyed thousands of buildings and sent thousands of residents fleeing for their lives.
Cadaver dogs and crews picking through the burnt-out rubble have covered just 3% of the search area, Maui Police Chief John Pelletier said.
"We've got an area that we have to contain that is at least 5 square miles and it is full of our loved ones," he said, according to The Associated Press. The chief warned that the death toll will likely grow and that "none of us really know the size of it yet."
CHRISTINA HALL REVEALS HER PARENTS WERE FORCED TO EVACUATE AMID DEADLY MAUI WILDFIRES: 'GRATEFUL THEY ARE OK'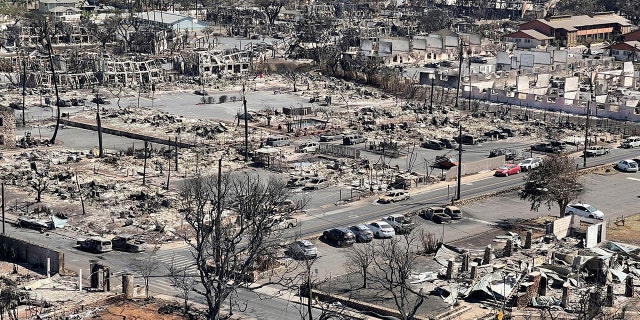 With a current death toll of 93, the Lahaina wildfire has already become the deadliest U.S. wildfire in over a century.
Hawaii Gov. Josh Green toured the destruction on Saturday, telling reporters that at least 2,200 buildings were damaged or destroyed in West Maui, of which 86% were residential. 
Green said it would take "an incredible amount of time" to recover from the estimated $6 billion in damage across the island.
As crews continue to search the rubble, officials say identifying the dead poses another challenge.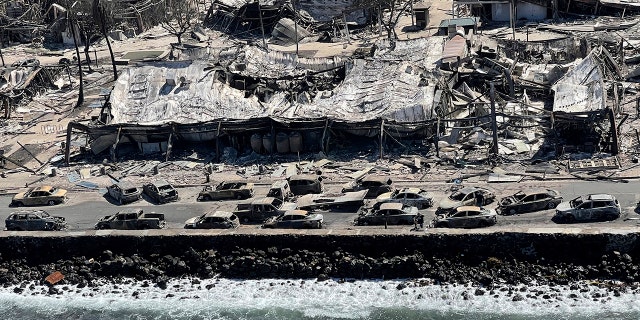 Pelletier said "we pick up the remains and they fall apart,… When we find our family and our friends, the remains that we're finding is through a fire that melted metal."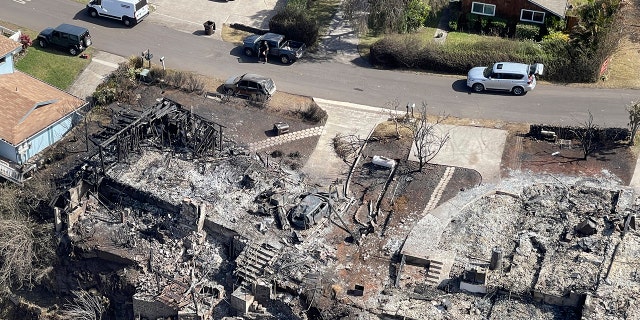 "We need you to do the DNA test. We need to identify your loved ones," Pelletier said, adding that two people have been identified so far.
FOX CORPORATION LAUNCHES DONATION DRIVE FOR AMERICAN RED CROSS HAWAIIAN WILDFIRES RELIEF
At least two other fires have been burning on Maui – in south Maui's Kihei area and in the mountainous, inland communities known as Upcountry – with no fatalities reported thus far.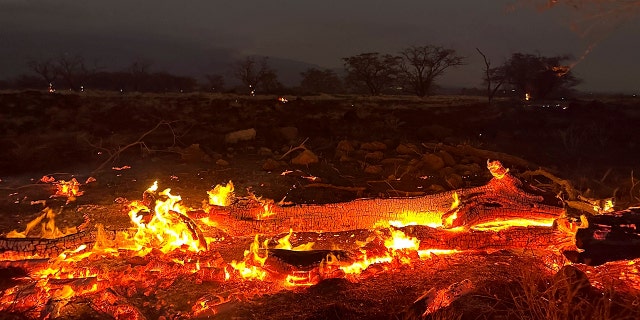 Green said the Upcountry fire had affected 544 structures, of which 96% were residential.
Emergency managers in Maui were helping find shelter for as many as 4,500 displaced people, county officials said on Facebook early Saturday, citing figures from the Federal Emergency Management Agency and the Pacific Disaster Center.
The wildfires are the state's deadliest natural disaster in decades, surpassing a 1960 tsunami that killed 61 people. An even deadlier tsunami in 1946, which killed more than 150 on the Big Island, prompted development of a territory-wide emergency alert system with sirens that are tested monthly.
The Associated Press contributed to this report.