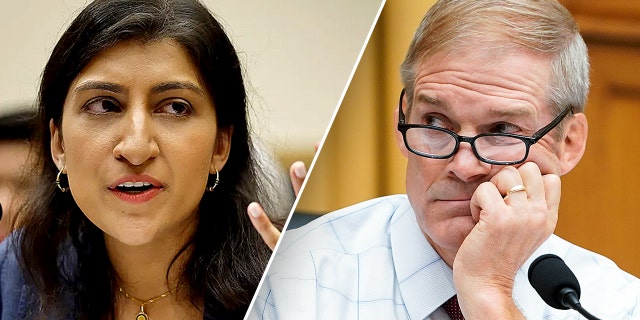 Good morning and welcome to Fox News' morning newsletter, Fox News First. Subscribe now to get Fox News First in your email. And here's what you need to know to start your day …
WITHOUT A TRACE – Top Republicans demanding FTC answers after agency destroyed documents. Continue reading …
'DANGEROUS INCENTIVE' – Governor sued over bill allowing sex change surgery for minors with no consent. Continue reading …
FOX NEWS POLL – Ramaswamy rising, as DeSantis loses ground in GOP primary. Continue reading …
'FIRST IN LINE' – Anheuser-Busch family heir volunteers to buy back company from current owners. Continue reading …
'EVERYBODY SHOULD BE MAD' – 'Blind Side' author breaks silence on Michael Oher petition against Tuohy family. Continue reading …
–
POLITICS
BETTER SOMETIMES TO SAY NOTHING – Dem strategists insist Biden 'is a nice person' despite 'no comment' on Hawaii fire: 'Words don't matter.' Continue reading …
UNDERSTANDING THE TECH – House Democrats launch 'working group' on artificial intelligence. Continue reading …
MARKETING UNDER PROBE – Cruz demands Anheuser-Busch 'cooperate' with investigation into Dylan Mulvaney controversy. Continue reading …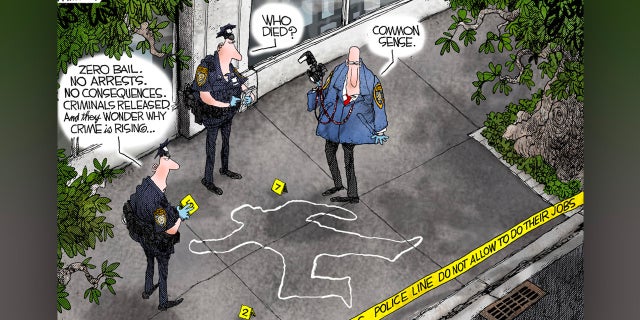 MEDIA
'CONTRARIAN CLICKBAIT' – ABC News changes headline amid backlash, after saying 'climate change can't be blamed' for Maui wildfires. Continue reading …
'HE HAS BEEN TALKING ABOUT THIS' – Karine Jean-Pierre pushes back on Biden ignoring Maui wildfires. Continue reading …
'I WANT 'HER TO CHANGE' – NY Post reporter threatened by machete-wielding professor reacts to possible plea deal. Continue reading …
'LEAVE HER ALONE!' – Fans defend Sandra Bullock after she receives backlash for 'Blind Side' controversy. Continue reading …
OPINION
MIKE ROGERS – Biden's Department of Justice risks the greatest threat of all. Continue reading …
RICHARD PAINTER AND JOHN PUDNER – Biden's Ambassador Gutmann must answer for a colossal problem surrounding Penn-Biden Center. Continue reading ,,,
MARION MASS AND NIKKI JOHNSON – It's a pediatrician's job to protect children, including those with gender dysphoria. Continue reading …
PRIMETIME
LAURA INGRAHAM – The sick fantasy never ends. Continue reading …
JUDGE JEANINE PIRRO – Joe Biden's been lying since his first day in Washington, guest host for Jesse Watters tells viewers. See video …
SEAN HANNITY – Biden's re-election strategy is now in full gear. Continue reading …
GREG GUTFELD – We're seeing more examples of people using the banner of trans to do insane things. Continue reading …
IN OTHER NEWS
'CLOSE IT DOWN' – Small Washington library could be nation's first to shutter amid battle over teens' books. Continue reading …
MULLET MAKEOVER – Morgan Wallen's new look could have major impact on his career. Continue reading …
RISING STAR MAKING IMPACT – Rose Zhang talks Tiger Woods comparisons, LGPA Tour. Continue reading …
ANTI-WOKE, ANTI-BROKE – Conservative Amazon alternative PublicSq. set to turn a profit in 2024. Continue reading …
WATCH: Golden Retriever climbs fence to cool off in neighbor's yard. See video …
VIDEOS
WATCH: GOP hopefuls will have to take on Trump 'hammer and tong': Kellyanne Conway. See video …
WATCH: Catholic couple says they were denied foster child because of religious beliefs. See video …
FOX WEATHER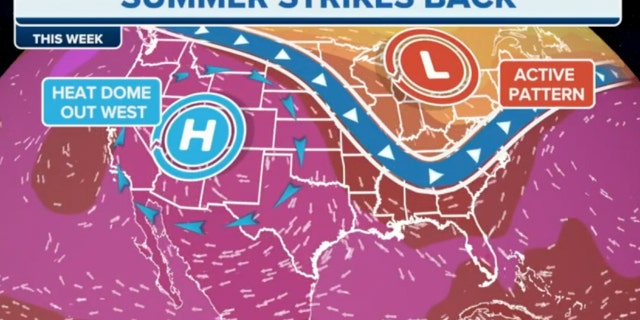 What's it looking like in your neighborhood? Continue reading…
THE LAST WORD
"These people [the media] are sick. How is a mug shot of the former president in any way necessary or in any way good for America? Are they really worried that he's going to disappear into the general population or that as a 2024 presidential candidate, that he's going to try to leave the country? Flee? I half-expect him to push for bail to be set at a billion dollars. That'll show him."
– LAURA INGRAHAM
FOLLOW FOX NEWS ON SOCIAL MEDIA
SIGN UP FOR OUR NEWSLETTERS
Fox News Entertainment (FOX411)
DOWNLOAD OUR APPS
WATCH FOX NEWS ONLINE
Thank you for making us your first choice in the morning! We'll see you in your inbox first thing Friday.