A Georgia man, who was seen by Target employees stealing a TV, was caught red-handed after a police officer was waiting to arrest him at the store's exit. The alleged shoplifter and the responding police officer engaged in a dramatic tussle in the store as well as in the parking lot.
The Atlanta Police Department said in a social media post that law enforcement was called in the evening to a local Target store on Monday, August 7 after the store called law enforcement after a man was stealing an expensive television.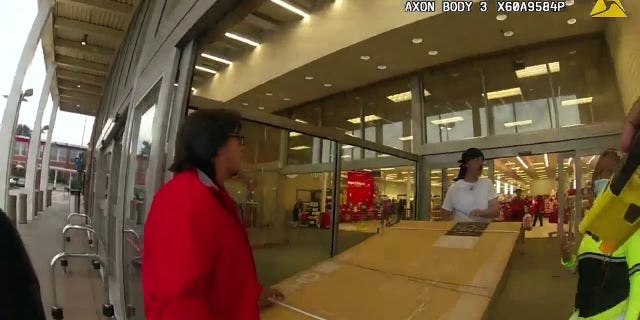 When they arrived, officers followed the unnamed suspect from the store. When the suspect spotted the responding officer, officials say he ran.
ALABAMA RIVERFRONT BRAWL: MONTGOMERY POLICE ANNOUNCE CHARGES IN MASSIVE FIGHT CAUGHT ON VIDEO
Body camera footage released by police shows the officer catching up to the suspect just outside the store and the pair begin to fight.
"I don't want to go to jail," the suspect is heard wailing in the body camera footage. "I don't want to go to f—— jail."
I don't want to go to jail

— Unidentified suspect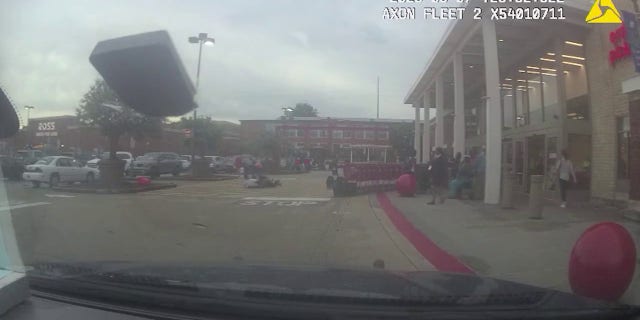 The pair continued to fight at the entrance of the Target store until additional officers responded to the scene. Footage from police shows the pair grappling on the pavement in front of the store as onlookers watched in horror. 
"Please stop, I need to go to the hospital," the suspect is repeatedly heard saying in the footage.
According to authorities, the man was charged with felony shoplifting and felony obstruction. 
The officer and the alleged shoplifter had minor injuries following the altercation, police said.