A Georgia housewife accused of conspiring with her Bahamian lover to try to snuff out her wealthy insurance executive husband said it's been difficult since she was arrested for the alleged plot.
"It's been really tough," Lindsay Shiver, 36, wearing an ankle monitor, told the New York Post after checking in at a local police station in Nassau, Bahamas. "It's been hard. But I can't speak about it."
She was released Wednesday on $100,000 bail after spending 19 days in the notorious Fox Hill prison in Nassau.
The mother of three; her boyfriend, Adrien Bethel, 28; and accused hitman Faron Newbold Jr. 29, are charged with scheming to kill her husband Robert Shiver, 38.
EX-AUBURN FOOTBALL PLAYER WAS LOCKED IN NASTY CUSTODY BATTLE BEFORE WIFE'S ALLEGED MURDER PLOT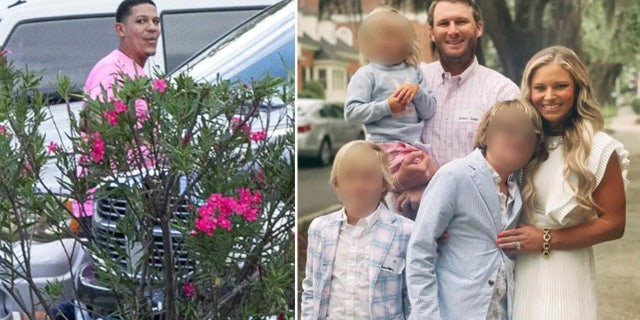 Bethel and Newbold were each released on $20,000 bail and must also wear GPS tracking devices. 
The Shivers, who are locked in an acrimonious divorce and custody battle over their boys, share a vacation home in the Bahamas. 
As a condition of her bail, the former beauty queen has to check in with authorities three times a week.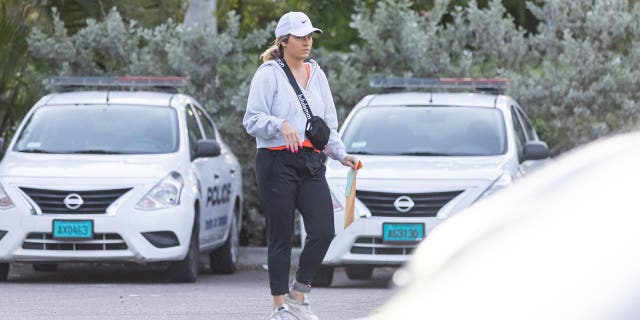 Lindsay, wearing a Nike hat, gray hoodie and exercise pants, nodded affirmatively when asked if the case against her has been overblown, according to the Post. 
"I really can't say too much right now," she added, before climbing into her Kia sedan.
EX-AUBURN FOOTBALL PLAYER HELPS BAIL OUT WIFE, HER LOVER WHO ARE ACCUSED OF PLOTTING HIS MURDER: REPORT
As part of her bond package, she can't leave the Bahamas or her leased apartment from 8 p.m. to 5 a.m. 
She has also been barred from contacting her estranged husband or coming within 100 feet of him.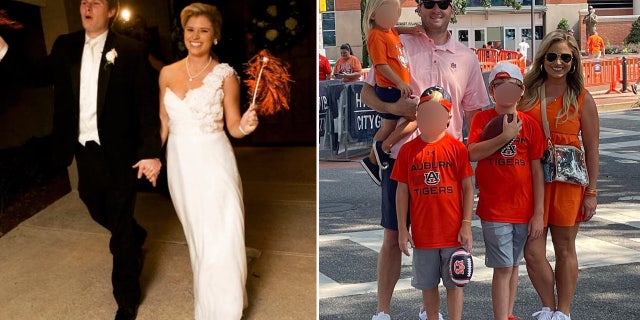 The alleged plot came to light when police investigated a break-in at Grabbers Bar and Grill on Great Guana Cay, where Bethel worked, and uncovered incriminating messages on a suspect's phone.
Before the trio was arrested, Robert, a former Auburn University football player, confronted Bethel after hiring a private investigator to track his wife's movements, the Post reported.
"Thanks for taking care of my wife," Robert allegedly told Bethel after the PI snapped photos of the lovers at several different locations.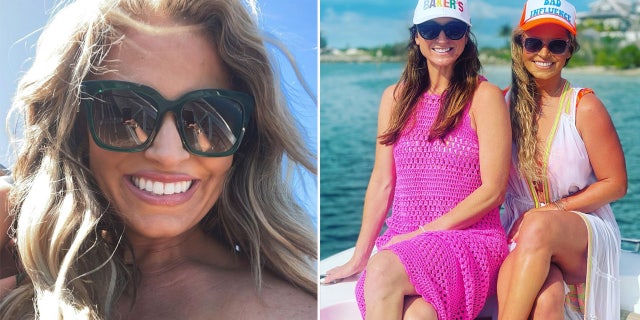 Robert filed for divorce April 5 on grounds of "adulterous conduct." Lindsay hit back accusing her husband of physical and emotional abuse and demanding sole custody, alimony and child support.
COUPLE ALLEGEDLY BURNED MARINE EX-HUSBAND'S BODY IN 'SOPHISTICATED' MURDER PLOT
They are squabbling over their $2.5 million mansion in Thomasville, Georgia, use of their private jet and other assets.
On the same day that Lindsay allegedly sent her Bahamian beau a text that said, "Kill him," she called 911 on her husband at their Georgia home, according to police body camera footage posted to YouTube.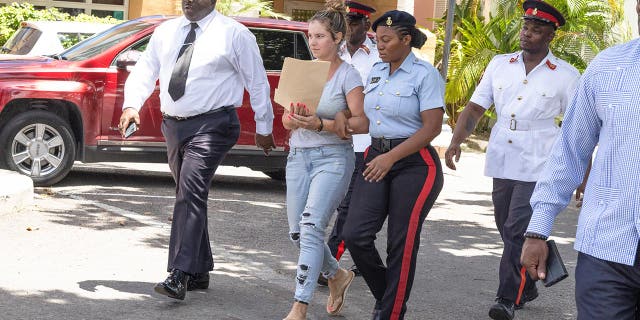 The pair got into a fight July 16 over who got to use the private jet to fly to the Bahamas. Lindsay had a getaway planned with her boyfriend while Robert was taking their three boys to their vacation home. 
CLICK HERE TO GET THE FOX NEWS
Lindsay told police that he had barred her from using the plane, then pushed her out of the way to retrieve the kids' bags. He denied touching her.
She was arrested five days later in the Bahamas for the alleged murder-for-hire scheme.