A Florida suspect allegedly pretended to have a heart attack while he was being arrested during a traffic stop, police say.
Palm Coast resident Brent Christopher Heath, 40, was charged with possession of fentanyl, possession of paraphernalia and possession of hashish. He was also charged with failure to obey law enforcement.
Deputies from the Flagler County Sheriff's Office stopped Heath's vehicle in Bunnell near Mahogany Boulevard and Honeytree Street last Sunday. A deputy noticed the scent of marijuana coming from the vehicle, prompting a probable cause search of Heath's car.
Police said that they found a prescription bottle with a "golden-brown oil substance" that tested likely for tetrahydrocannabinol (THC) and fentanyl.
FLORIDA DRUG DEALER SUSPECTED OF METH TRAFFICKING ARRESTED FOR 25TH TIME: POLICE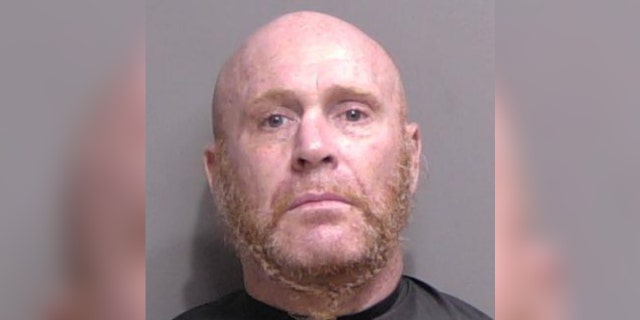 Heath told officers that he was having a heart attack, but authorities could not verify if he was actually having a medical emergency.
"He was checked on scene by a medical unit but could not be adequately evaluated due to his actions and demeanor, so he was transported to AdventHealth South by Deputy Huzior," Flagler County Sheriff's Office said in a statement. "Heath was later transported to SPHIDF [Sheriff Perry Hall Inmate Detention Facility] after being medically cleared."
CBP OFFICERS IN TEXAS SEIZE 'METH VEGGIES' WORTH MORE THAN $4 MILLION
The sheriff's office reported that Heath had an extensive rap sheet, having been arrested for child abuse, domestic violence and grand theft in the past. The suspect had also faced charges relating to burglary, resisting an officer with violence and dealing in stolen property.
"This poison peddler is a serial criminal and won't learn his lesson," Sheriff Rick Staly said in a statement. "Time for him to turn his life around or face serious jail time."
Flagler County Sheriff's Office is actively investigating the incident.