The Jacksonville, Florida, sheriff charged with overseeing the investigation into a racially-charged mass shooting at a Dollar General dismantled the narrative that guns are to blame for the tragedy. 
"The story's always about guns. It's the people that [are] bad," Jacksonville Sheriff T.K. Waters said during a press conference Sunday. 
"This guy's a bad guy. If I could take my gun off right now and lay it on this counter, nothing will happen. It'll sit there. But as soon as a wicked person grabs ahold of that handgun and starts shooting people with it, there's the problem. The problem is the individual."
Ryan Christopher Palmeter, 21, is accused of carrying out a racially-motivated shooting that killed three Black Americans at a Dollar General in a predominantly Black neighborhood of Jacksonville on Saturday, according to authorities. He used an AR-15 semiautomatic rifle and a Glock handgun during the attack, the sheriff's office said. 
KAMALA HARRIS SAYS AMERICA EXPERIENCING 'EPIDEMIC OF HATE' AFTER FLORIDA DOLLAR GENERAL SHOOTING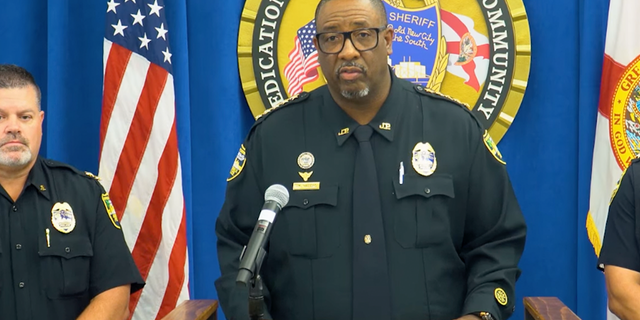 Palmeter shot and killed himself during the shooting. 
The victims of the fatal shooting include 52-year-old Angela Michelle Carr, who was shot in her car; Dollar General employee A.J. Laguerre, 19, who was killed while trying to flee; and 29-year-old Jerrald Gallion, a customer who was shot as he entered the store. 
FLORIDA SHERIFF REVEALS IDENTITY OF SUSPECT IN 'RACIALLY MOTIVATED' JACKSONVILLE SHOOTING
The sheriff said there was no indication that Palmeter illegally obtained the guns used in the shooting, and the gun dealers who sold him the firearms did so legally.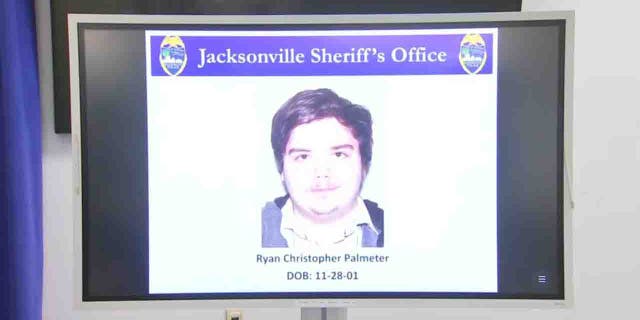 "Now guns are a tool that people use to do horrible things. But it's the individuals that wield these things. So we are working hard to try to stop that. But in this situation, in this case, there was nothing … illegal about him owning the firearms," Waters said. 
JACKSONVILLE SHERIFF RELEASES IMAGES OF WEAPON BEARING SWASTIKAS AFTER DOLLAR GENERAL SHOOTING
Officials said Saturday that the shooter had once been involved in a 2016 domestic violence incident and was once involuntarily committed to a mental hospital for examination. No further details were released on the matters.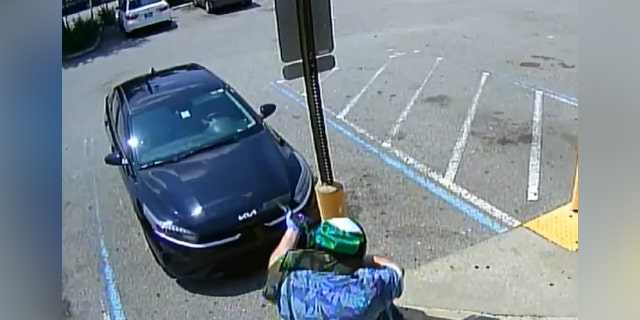 Palmeter texted his father during the shooting, according to the sheriff's office, instructing him to break into his bedroom with a screwdriver. The dad found a suicide note and last will and testament on the suspect's computer. Investigators previously said that the shooter authored "several manifestos," with portions describing the suspect's "disgusting ideology of hate."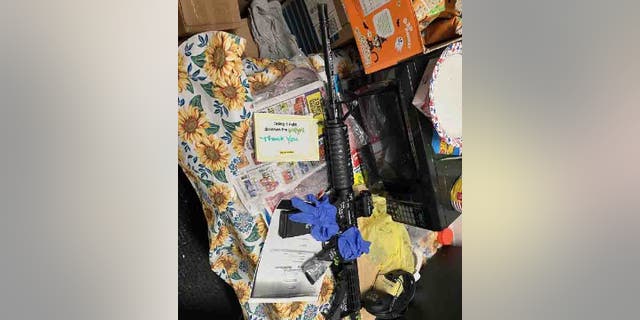 "I urge us all not to look for sense in a senseless act of violence," the sheriff said. "There's no reason or explanation that will ever account for the shooter's decisions and actions."
JACKSONVILLE DEMOCRAT COUNCILWOMAN DEFENDS DESANTIS AMID BOOS AT SHOOTING VICTIMS VIGIL: 'PUT PARTIES ASIDE'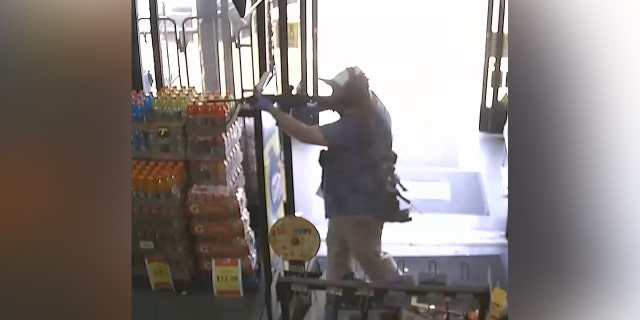 "His sickening ideology is not representative of the values of this Jacksonville community that we all love so much," Waters continued. "We are not a community of hate. We stand united with the good and decent people of this city. We reject this inexcusable violence, and this agency will not rest until this investigation is complete and every available avenue of accountability have been exhausted."
The tragedy has since spurred Democrats to call for more gun control, including Vice President Kamala Harris urging lawmakers to ban so-called assault weapons and pass "other commonsense gun safety" measures.