A youthful-looking Florida sex predator who pretended he was a teen boy and went to "staggering" lengths to meet and abuse girls he met online was handed a life sentence on Aug. 17.
Clayton Everett Colborn, 31, "communicated with or attempted to communicate with" 2,418 users on the app Yubo between 2018 and 2020 – all while telling underage victims he was a teen boy named "Jason Rich," according to court documents.
Prosecutors wrote in a sentencing memorandum obtained by Fox News Digital that, of these users, Colborn drove to various locations throughout the Middle District of Florida to meet and sexually abuse eight victims, ranging from 13 to 16 years old. 
"The number of usernames, the number of times Colborn attempted to engage in sexual activity with a minor is staggering … as is how many victims he abused," U.S. Attorney for the Middle District of Florida Roger Handberg wrote in the memorandum. "This behavior has not only spanned years, but also arrests."
CIA TRAINEE'S SEXUAL MISCONDUCT CASE SPARKS DOZENS OF WOMEN TO REPORT ABUSIVE TREATMENT WITHIN AGENCY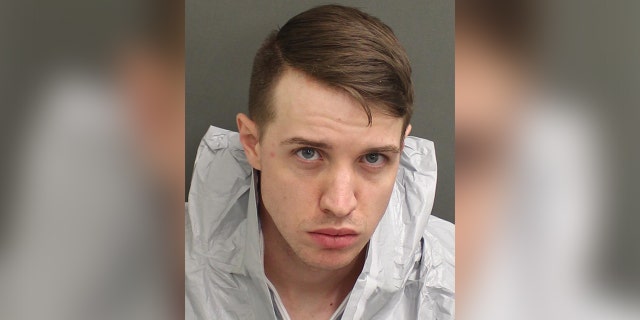 Law enforcement was tipped off to Colborn's behavior in February 2020 after police investigated reports of a suspicious vehicle at an Ocoee park. 
Colborn drove 89 miles to meet a 16-year-old there, per a press release from Handberg's office.
His pants were unzipped when police arrested him near the park bathrooms. His teen victim told police they had met there twice to have sex after connecting on the Yubo app – often described as "Tinder for teens" – and DNA evidence taken from the scene confirmed her account.
Colborn was charged with three counts of lewd and lascivious battery and traveling to meet a minor at the time, and the FBI launched an investigation.
SCORES OF WOMEN, GIRLS IN ETHIOPIA REPORTEDLY SEXUALLY ASSAULTED, POSSIBLY BY MILITARY DESPITE PEACE DEAL
Two days after he posted bail and was released, per the memorandum, Colborn was active again on the app and messaging minors.
A search warrant gave investigators access to Colborn's phone and iCloud account, where they found approximately 30 videos and 81 photos "depicting Colborn engaged in sexual acts" with minors.
"He told the victims he was 16 years old and enticed them into engaging in sexual intercourse with him at various locations throughout the Middle District of Florida, including in his car, his apartment, and victims' residences," the release reads.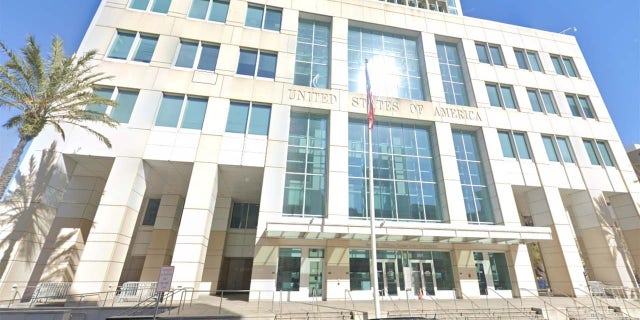 He was indicted in July 2022, and this past March, Colborn pleaded guilty to enticement and coercion of a minor to engage in sexual activity, using minors to produce child sexual abuse images and video, and possessing child abuse material, per the USAO press release.
Each of Colborn's victims felt "disgust," "embarrassment," "used," "gross" and "groomed" after learning they had been lied to and abused, per victim impact statements cited in the memorandum.
"He deserves jail for life," one victim said, per court documents. "He's affected all of us for life … it never goes away."
HEINOUS MOTIVE REVEALED IN RANDOM SHOOTING MURDER OF TEEN GIRL
Prosecutors argued successfully that a life sentence would be the only "reasonable" punishment for Colborn, not only as a deterrent to others but to protect the public, writing that the Supreme Court noted "grave concerns over the high rate of recidivism among convicted sex offenders and their dangerousness as a class."
A sentencing memo written by defense attorney Mark J. O'Brien and obtained by Fox News Digital pleaded with the court to "impose a sentence that will allow [Colborn] some period of time to experience freedom and to attempt to redeem himself."
O'Brien wrote that Colborn "fell in with the wrong crowd," "struggled to find his place in life," struggled with addictions to alcohol and marijuana and felt "humiliated and ashamed" of his crimes.
O'Brien also argued against "use of computer" enhancements that applied harsher sentencing guidelines to Colborn's child pornography charges, writing that "no longer should a federal defendant receive an increase for using a computer when in most … instances … it is necessary to commit the criminal conduct at issue."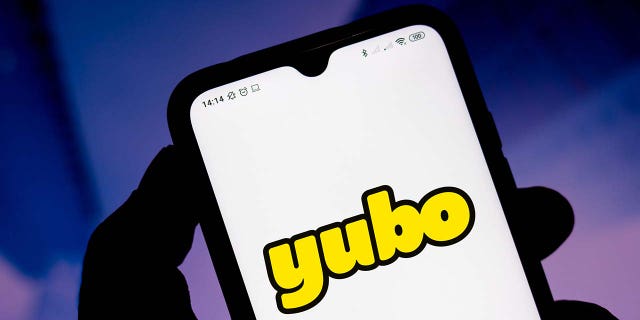 "The days of possessing, receiving, purchasing or trading pornography or child pornography via backrooms, hidden areas or secret societies are over – it is all on the internet," O'Brien wrote. "If you want it, it is there."
"Clayton sees himself as a stable, sensible and responsible person who is a leader," O'Brien wrote of his client. "He likes to be an example for others on the job, and he really tried to do good things and help people. As a kitchen manager, he was able to help his employees when they needed help."
"Even in jail," O'Brien wrote, "Clayton tries to cheer others up and help them with positive thoughts."
CLICK HERE TO GET THE FOX NEWS APP
At the age of 17, O'Brien wrote, Clayton tried to take his own life with an overdose of sleeping pills.
"Throughout his life, Clayton has been plagued by thoughts of self-harm, including the period just before he was jailed," the defense attorney said. "Clayton's sense of purpose remains uncertain and he experiences feelings of hopelessness, likely exacerbated by the lack of meaningful connections and friendships [in prison]."
O'Brien could not immediately be reached for comment on the sentencing.