Warning: This article contains graphic images
A Florida woman's fingertip was severed by a library drop box when she was returning a book in July.
Barbara Haverly was returning a book at the W.T. Bland Public Library in Mount Dora on July 28, when the freak accident occurred. She dropped the book off at around 12:30 p.m., when the box's swinging metal door snapped back and trapped her finger. 
"I was in shock," Haverly told FOX 2 San Francisco. "It hit an artery, so there was blood squirting everywhere."
Haverly, who is a registered nurse, noticed that part of her left hand's middle finger had fallen into the box. She urged employees to retrieve the fingertip and put it in ice.
GROUP OF BOOK SELLERS, PUBLISHERS FILE LAWSUIT IN ATTEMPT TO BLOCK TEXAS BOOK BAN OVER SEXUAL CONTENT RATINGS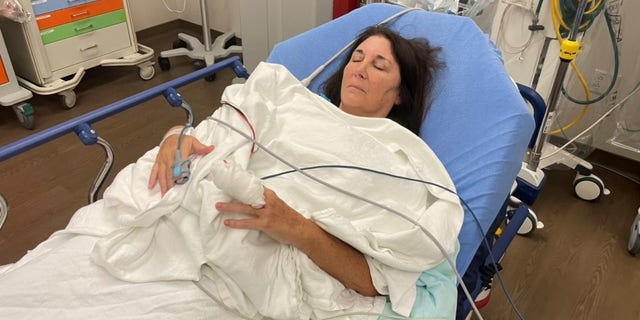 "I couldn't push the swinging door back in, so I told the staff to get my fingertip out and put it in ice," Haverly explained, adding that a nearby patron had rushed to the library's bathroom to get paper towels.
The library was so busy that employees were still trying to help people check out books during the debacle.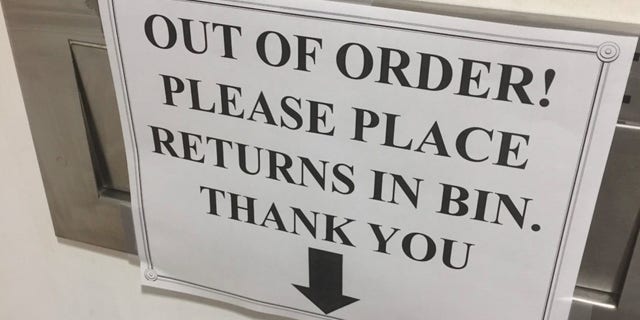 "The library staff might have been shocked too. Patrons were trying to check out books and they were helping them," Haverly recalled. "But I insisted they retrieve the finger and get it into cold ice water."
TEXAS COUNTY LEADERS CONSIDER SHUTTING DOWN PUBLIC LIBRARY RATHER THAN RETURNING CONTROVERSIAL BOOKS
Although Haverly took the fingertip with her to the hospital, surgeons were unable to reattach it to her finger due to multiple severed nerve endings. Skin is expected to grow back, but she will likely not regrow the nail.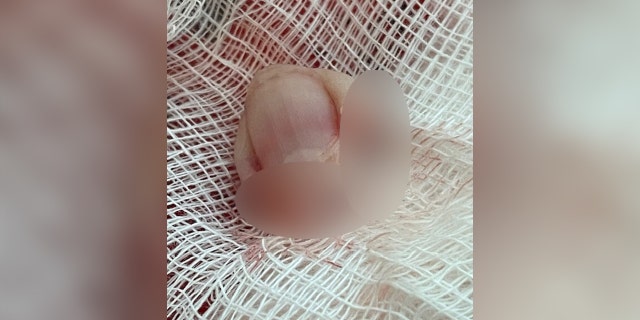 "Instead, more of my finger had to be taken off because it was cut off diagonally," the victim said. "My surgeon said he had to cut straight across to allow skin to grow back."
Haverly's husband Paul went back to the library and saw that an "out of order" sign was placed on the drop box. Haverly's attorney told KTVU that the case falls under the legal principle of sovereign immunity, and others may have been injured in the past.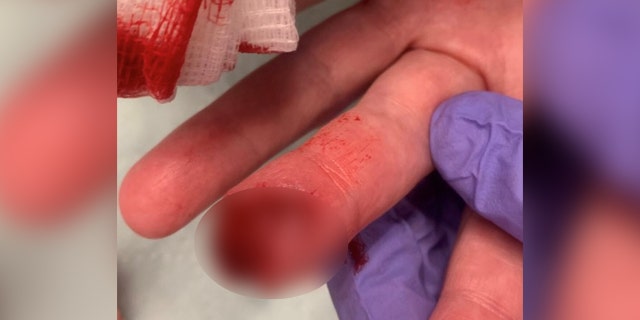 Haverly, who often takes her granddaughter to the same library, said that the accident has changed her daily life. She is no longer able to pick up her grandkids or participate in activities like yoga and golf.
"I wasn't taking any risks, I was just returning a book at the library," Haverly recalled. "And now I'm permanently disfigured."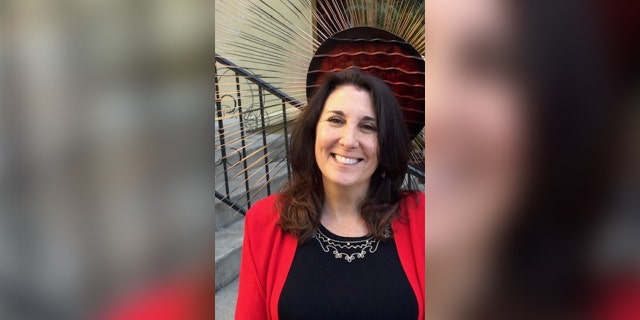 Fox News Digital reached out to the Lake County Library System for a statement, but has not heard back.
Fox News Digital's Sarah Rumpf and Jasmine Baehr contributed to this report.