A Florida deputy who was exposed to suspected fentanyl during a traffic stop this week told another officer he felt dizzy, his heart was racing and later couldn't feel his legs, body camera footage released Friday by the Flagler County Sheriff's Office showed. 
Deputy Nick Huzior said he began to feel lightheaded after he tested a white powdery substance that later tested presumptive positive for fentanyl found inside a suspect's car pulled over in Bunnell on Thursday afternoon. Huzior had been wearing gloves. 
The suspect, identified as George Clemons, 61, was reported for reckless driving, and was arrested for DUI and possession of fentanyl, cocaine and marijuana, and leaving the scene of a crash, among other charges. He is being held on a $25,500 bond. 
LOS ANGELES COUNTY CRIME LAB FINDS 4% OF SEIZED FENTANYL SAMPLES HAVE FLESH-EATING 'ZOMBIE DRUG'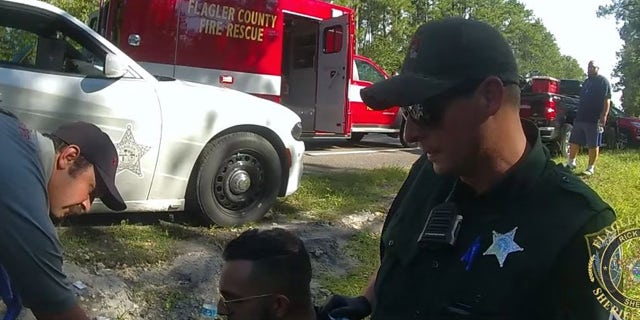 "I feel really dizzy. My heart is like beating really fast," Huizor told Deputy First Class Kyle Gaddie who treated him after the exposure before emergency responders arrived.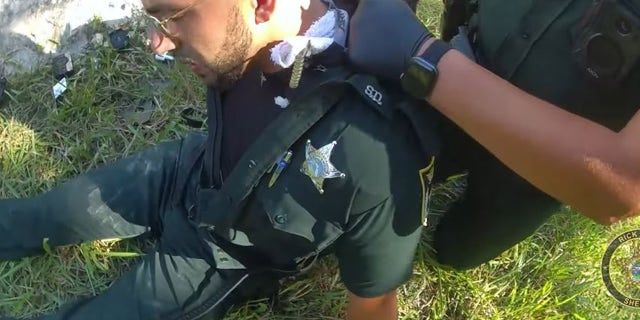 Huizor later told emergency personnel, "I can't feel my legs and my hands are shaky." 
He was given two doses of Narcan and taken to a hospital. Huzior was later released and is recovering, the sheriff's office said.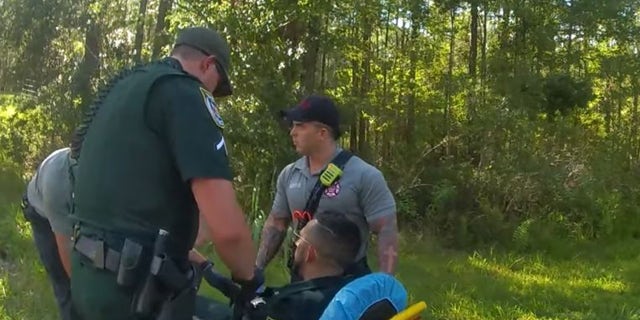 CLICK HERE TO GET THE FOX NEWS APP
"What happened [Thursday] is a perfect example of the dangers law enforcement face each and every day from poison on the streets," Sheriff Rick Staly said in a statement. "Thankfully, our deputies are well-trained and equipped with Narcan which allowed DFC Gaddie to potentially save the life of a fellow deputy. I would also like to thank the good Samaritans who stopped to check on Deputy Huzior and DFC Gaddie, while they were waiting for EMS as well as Flagler County Fire Rescue and AdventHealth Palm Coast for taking care of him."