Florida Attorney General Ashley Moody issued warnings for new residents experiencing a hurricane for the first time, as well as any "bad actors" looking to profit off the storm, in speaking with Fox News Digital Tuesday, a day before Hurricane Idalia's anticipated landfall in the Sunshine State. 
"As you know, Florida leads the nation in net migration. Our population is growing exponentially. And so we have a lot of Floridians that have never experienced a storm like this," Moody told Fox News Digital. "And so I've been asking those like me   – who I'm a fifth generation Floridian, my family has gone through numerous storms – to advise those that are new to Florida, please don't take this lightly."
"Please heed the warnings," Moody said. "I saw firsthand the effects of Ian and what it meant for folks that were not prepared in the aftermath of that storm. And so we don't want that to happen for those that are new to Florida. We're so proud of our state and the success of our state. And we need to take care of and help those that are new in preparing for what this storm can become." 
FLORIDA GOV. DESANTIS EXPANDS STATE OF EMERGENCY AS HURRICANE IDALIA EXPECTED TO MAKE LANDFALL WEDNESDAY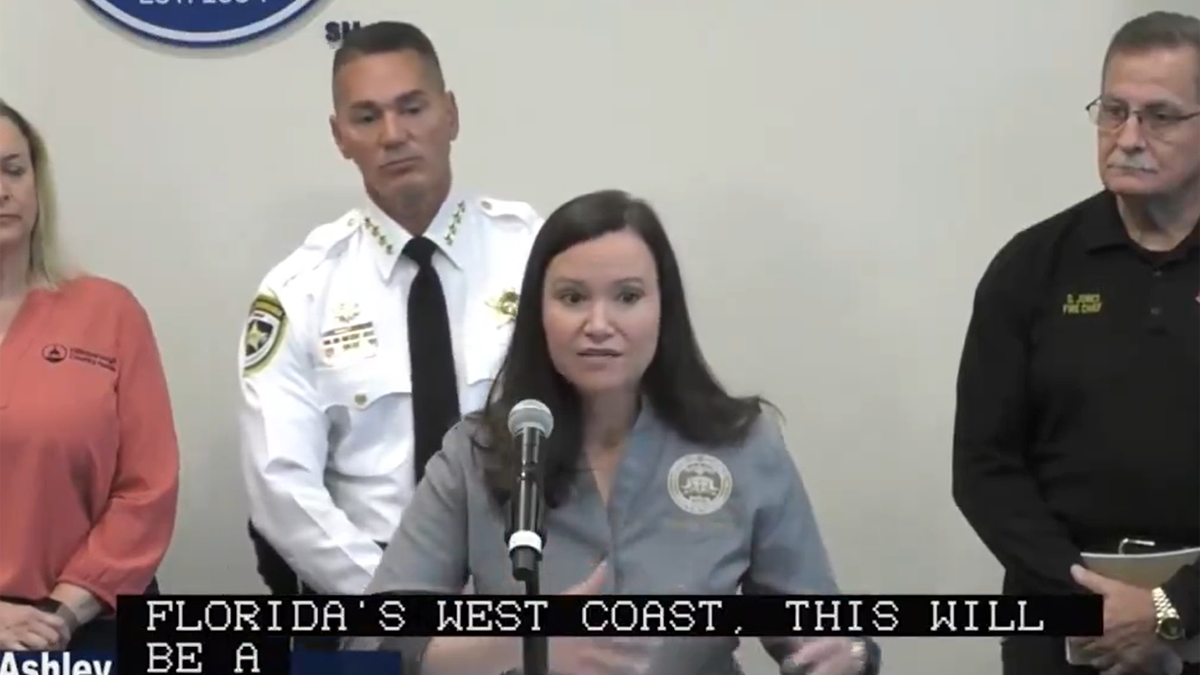 Moody also promised to prosecute anyone looking to loot abandoned properties after Hurricane Idalia makes landfall.
"One thing that we hear from folks, 'We want to adhere to the warnings, but we're concerned that our property may be in jeopardy if we're not there,' and that will not be a concern in Florida," Moody said. "We are a law and order state. We will not take it lightly if folks are looting."
"We want everyone to be in this together to think of each other to help support one another. We do need to be aware that in times of emergency, in these challenging times, there are bad actors  – from those seeking to make a profit off of essential commodities, to those that are waiting in the aftermath to where property is abandoned, and neither will be tolerated," Moody said. "I'm so grateful to work with a governor who is very strong on this and making sure that people understand this is a state that will enforce the law and people should be aware." 
As Floridians rush to evacuate some areas, the attorney general warned anyone who suspects price gouging at hotels, gas stations or on other commodities to call the state hotline at 1(866) 9NO-SCAM, visit the free NO SCAM app, or http://MyFloridaLegal.com.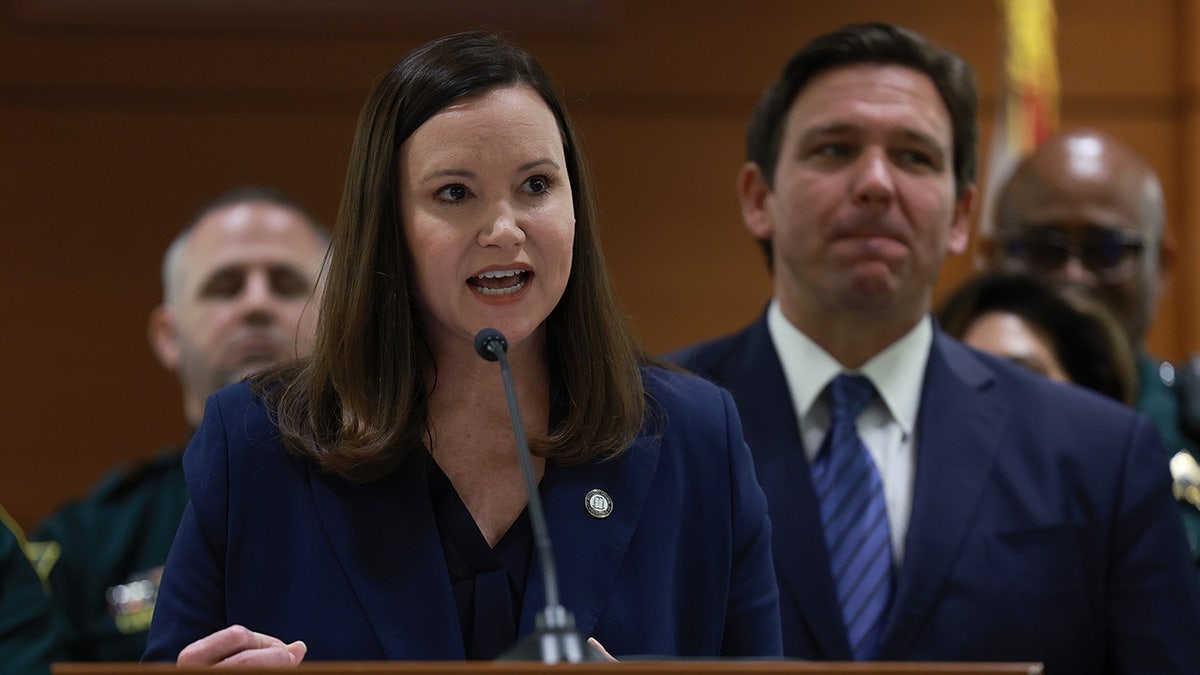 "We want them to let us know if they see bad actors charging unconscionable prices. That is illegal in Florida when we are under a declared a state of emergency," she said.
DESANTIS DIRECTS $1M TO SECURE HISTORICALLY BLACK COLLEGE, $100K FOR FAMILIES OF JACKSONVILLE SHOOTING VICTIMS
Florida Gov. Ron DeSantis announced by midday Tuesday that 49 of the state's 67 counties now fall under a state of emergency.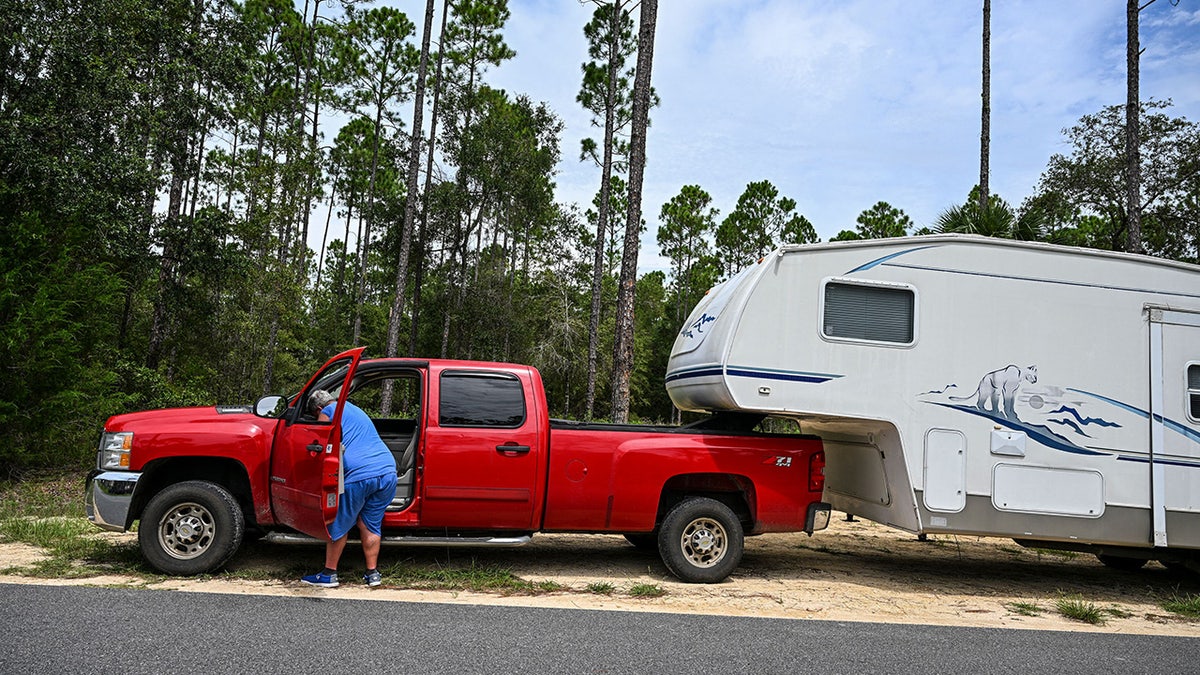 With Idalia forecasted to make landfall as a Category 3 Hurricane, DeSantis said more than 25,000 linemen are already in Florida as of Tuesday morning, with that expected to surge to more than 30,000 linemen by the end of the day prior to the storm's arrival. The governor said local municipalities and utility companies would work in joint effort toward the "rapid restoration of power" with the major storm expected to bring a lot of debris and downed power lines to the Big Bend area. 
DeSantis said at least 5,500 National Guardsmen have been deployed statewide. 
Moody told Fox News Digital she's spoken with sheriffs and emergency operations managers from around the state, encouraging them like last time with Hurricane Ian that anyone caught looting in evacuated areas are not released immediately back out on the street and that they see a high bond. 
CLICK HERE TO GET THE FOX NEWS APP
The 49 counties under a state of emergency are: Alachua, Baker, Bay, Bradford, Brevard, Calhoun, Charlotte, Citrus, Clay, Collier, Columbia, DeSoto, Dixie, Duval, Flagler, Franklin, Gadsden, Gilchrist, Gulf, Hamilton, Hardee, Hernando, Hillsborough, Jefferson, Lafayette, Lake, Lee, Leon, Levy, Liberty, Madison, Manatee, Marion, Nassau, Orange, Osceola, Pasco, Pinellas, Polk, Putnam, Sarasota, Seminole, St. Johns, Sumter, Suwannee, Taylor, Union, Volusia, and Wakulla. 
Texas Gov. Greg Abbott on Tuesday directed the Texas Division of Emergency Management (TDEM) to deploy Texas A&M Task Force 1 to Florida ahead of Hurricane Idalia.