Rising flood risks are posing a threat to many water and sewage treatment plants across the country. 
Risk analysis firm First Street Foundation took a climate model, applying it to 5,500 wastewater treatment plants – often near water bodies where they discharge – and then examined the potential for those flooding now and in 30 years, according to the Associated Press. 
The agency said it then determined the quarter of plants that are currently most at risk and where the situation would worsen over time. 
A handful of metro areas were reportedly found to have an especially large proportion of sewage treatment centers at risk, should a mega flood occur now. 
VIDEO SHOWS HOUSE IN JUNEAU, ALASKA, COLLAPSING INTO FLOODED MENDENHALL RIVER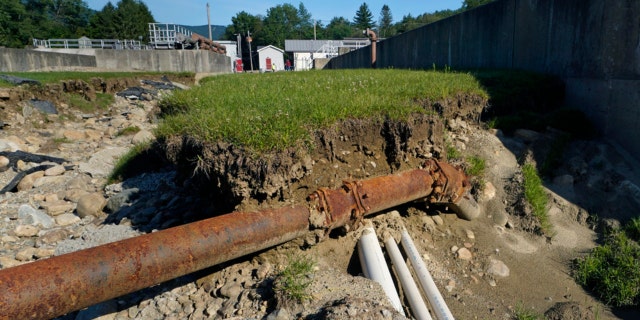 Those areas include South Bend-Elkhart-Mishawaka, bridging Indiana and Michigan; Charleston-Huntington-Ashland, bridging West Virginia, Ohio and Kentucky; Madison-Janesville-Beloit in Wisconsin and Syracuse-Auburn, New York.
When storms drop inches of rain into lakes and rivers, water and debris can clog wastewater systems, and service can be disrupted.
Drinking water treatment plants are also at potential risk. Notably, water treatment plants are frequently near the water bodies from which they draw, and aging water pipes add to the problem. 
While larger cities can fund new projects partially by raising customer rates, smaller communities have to find other funding sources to avoid driving up costs, American Water Works Association manager of energy and environmental policy Adam Carpenter told the Associated Press.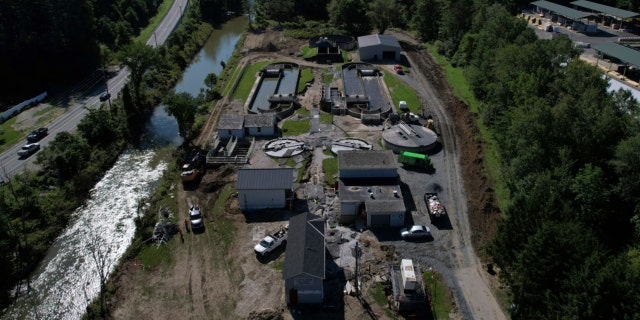 LEAD AND OTHER METAL CONTAMINANTS INCREASE HEART DISEASE RISK, AHA WARNS: 'WE NEED TO DO BETTER'
Notably, federal spending packages devote billions to upgrading U.S. water systems. 
However, the money is often just a fraction of the cost to address these risks, with other issues – like lead pipes – demanding urgent attention. There are a total of 9.2 million lead pipes across the country, according to a recent report from the Environmental Protection Agency.
Research published last year in the journal Nature Climate Change found that population growth and climate change could be drivers of a 26% rise in flood risk in the U.S. by 2050.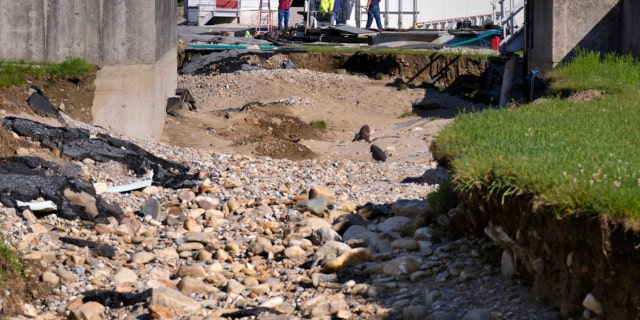 The authors said that, just three years ago, the country saw an "average annual loss" of $32 billion from flooding but warned that it could rise to $41 billion in 27 years.
The National Oceanic and Atmospheric Administration reported that as of August 8, there had been 15 confirmed weather- and climate-related disaster events with losses exceeding $1 billion. 
CLICK HERE TO GET THE FOX NEWS APP 
Recent calculations of expected precipitation in every county across the contiguous U.S. suggest that one in nine residents of lower 48 states is at significant risk of downpours that deliver at least 50% more rain per hour than local pipes, channels and culverts might be able to drain, according to The New York Times.
"The data is startling, and it should be a wake-up call," Chad Berginnis, the executive director of the nonprofit Association of State Floodplain Managers, told the paper earlier this summer.
Fox News' Melissa Rudy and the Associated Press contributed to this report.