The Federal Bureau of Investigation (FBI) said its agents followed the Department of Justice's policy on use of deadly force when they shot a Utah man last week who allegedly made threats against President Biden.
In a statement to Fox News Digital, the FBI said it continues to review the agent-involved shooting that happened at about 6:15 a.m. on Aug. 9 in Provo, Utah.
That morning, agents went to 75-year-old Craig Deleeuw Robertson's home to serve arrest and search warrants after he allegedly made threats toward elected officials and law enforcement officers.
FBI AGENTS KILL MAN IN UTAH WHO ALLEGEDLY THREATENED BIDEN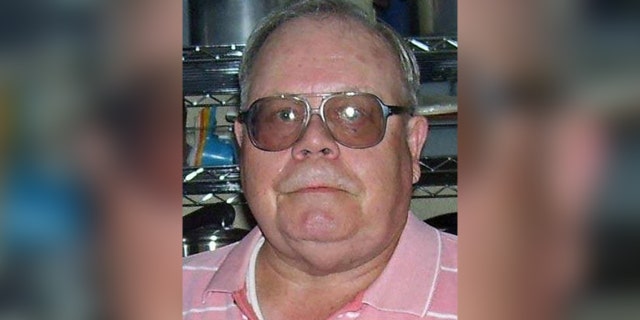 "Robertson resisted arrest and as agents attempted to take him into custody, he pointed a .357 revolver at them," the FBI said. "The FBI takes all shooting incidents involving our agents and task force officers seriously. In accordance with FBI policy, the shooting incident is under review by the FBI's Inspection Division."
The agency did not have any other details about the investigation.
But when it comes to when agents are permitted to use deadly force, the FBI said it follows the DOJ's policy, which was adopted on May 20, 2022.
WHO WAS CRAIG ROBERTSON? UTAH MAN KILLED BY FBI AGENTS AFTER ALLEGEDLY MAKING THREATS AGAINST PRESIDENT BIDEN
"Law enforcement officers and correctional officers of the Department of Justice may use deadly force only when necessary, that is, when the officer has a reasonable belief that the subject of such force poses an imminent danger of death or serious physical injury to the officer or to another person," the FBI said of the policy, which can be found on the DOJ's website.
Prosecutors filed a complaint last Monday in U.S. District Court, Utah district, stating that Robertson was being charged with interstate threats, influencing, impeding and retaliating against federal law enforcement officers by threat, and threats against the president.
EX-FBI LEADER INVOLVED IN TRUMP-RUSSIA PROBE MAY CHANGE PLEA IN CHARGES FOR WORKING WITH RUSSIAN OLIGARCH
Prosecutors also allege that Robertson threatened on social media to kill Manhattan District Attorney Alvin Bragg.
Other posts allegedly included threats against other politicians like California Gov. Gavin Newsom.
CLICK HERE TO GET THE FOX NEWS APP
In a court filing, an FBI agent said Robertson appeared to "own a sniper rifle and a ghillie suit" in addition to other firearms.