The wife and adult children of Gilgo Beach suspect Rex Heuermann revealed photos from inside the accused serial killer's Massapequa Park home Friday, illustrating the chaotic aftermath of nearly two weeks of search warrants. And attorneys shot down unverified claims he had a "soundproof room" in the basement.
The photos show a bathtub that had been cut apart on one side, part of a drain pipe removed from a bathroom sink and mounds of boxes covered in "evidence" labels stacked inside the home.
And the family's lives have been turned upside-down as Asa Ellerup, Heuermann's estranged wife who filed for divorce last month, enters treatment for two forms of cancer. She is at risk of losing the health insurance coverage she had through her husband's business within 60 days.
Police spent almost two weeks searching the house. Inside, they found a "vault" in the basement, nearly 300 guns and boxes upon boxes of other evidence, most of which prosecutors have not described publicly. 
REX HEUERMANN'S LAWYER CLAIMS PIZZA BOX DNA DOESN'T SHOW PROBABLE CAUSE IN GILGO BEACH MURDERS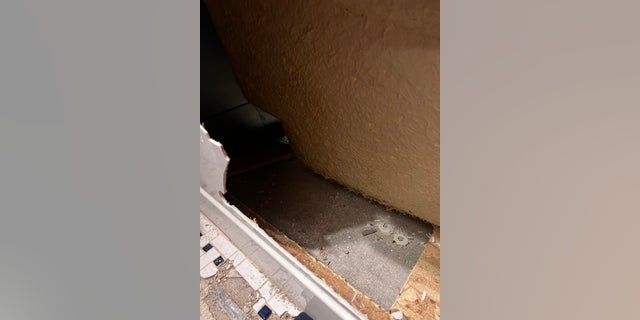 Another shot from before the raid, in stark contrast to the rest, showed a Christmas tree surrounded by presents, with the local news station showing on TV in the background.
"I've also had the opportunity to view the so-called vault, or the 'soundproof room' in the basement. It is not a soundproof room," Ellerup's lawyer, Bob Macedonio, told reporters Friday outside his office in Central Islip.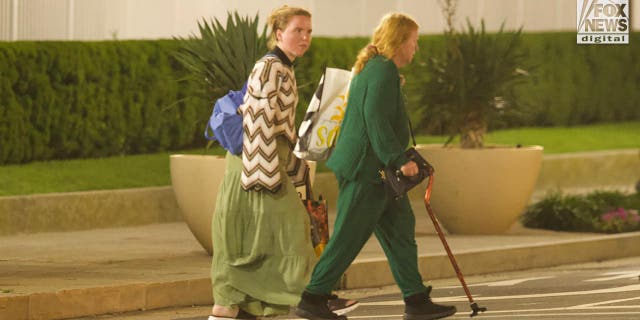 HOW 'UNTRACEABLE' BURNER PHONES HELPED POLICE BUST ALLEGED GILGO BEACH SERIAL KILLER
Rather, he said, it was a 6-foot safe in an unfinished basement where Heuermann allegedly kept his collection of guns.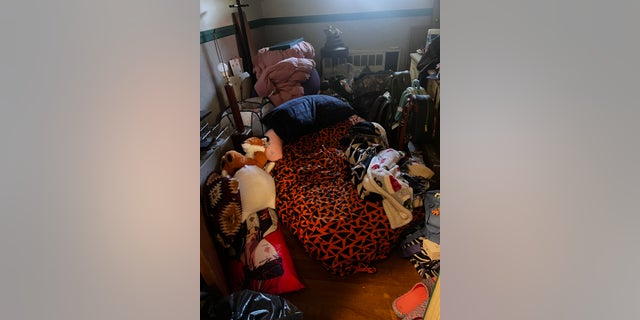 He also revealed publicly for the first time that Ellerup is battling breast and skin cancer and is undergoing treatment.
Because of her husband's arrest, she will lose her health coverage in the next two months, the lawyer said.
REX HEUERMANN'S WIFE PICTURED FOR FIRST TIME AS SHE FILES FOR DIVORCE FROM GILGO BEACH SERIAL SLAYING SUSPECT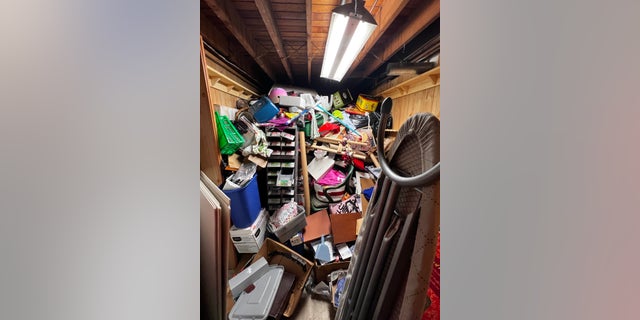 Ellerup filed for divorce shortly after her husband's arrest, which Macedonio previously said had completely upended her life.
Another attorney for Heuermann's son and daughter, Vess Mitev, said the adult children are "innocent bystanders" and victims themselves if the allegations against their father are true.
Suffolk County Police arrested Heuermann, a 59-year-old architect, outside his Manhattan office July 13 in three cold case murders.
GILGO BEACH SUSPECT REX HEUERMANN STALKED EX-COP AFTER TRAIN ALTERCATION, RIDER SAYS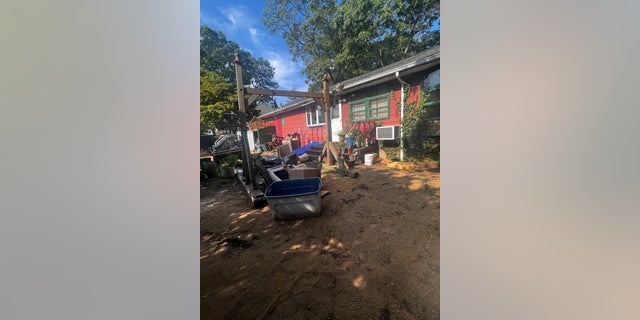 He is also the prime suspect in the slaying of a fourth woman whose remains were found near the others.
Neighbors recall him as a quiet businessman who commuted from suburban Nassau County into the Big Apple by train in a three-piece suit, carrying a briefcase. Suffolk Police Commissioner Rodney Harrison called him "a demon that walks amongst us."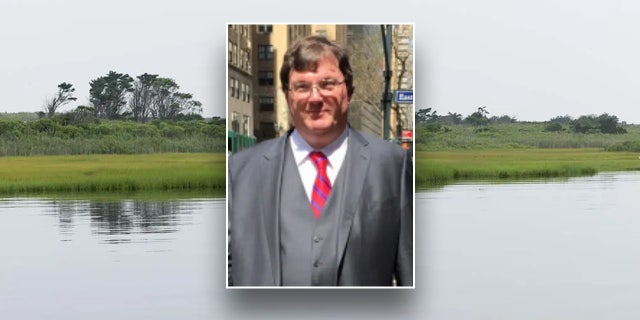 As a whole, the family is doing "better" a month removed from Rex's arrest, Macedonio told Fox News Digital.
But John Ray, the Long Island attorney for the families of two other women found along the same stretch of Ocean Parkway as the four Gilgo victims, said separately Friday that Ellerup "should be a suspect."
GILGO BEACH MURDERS: THE INVESTIGATION IN PHOTOS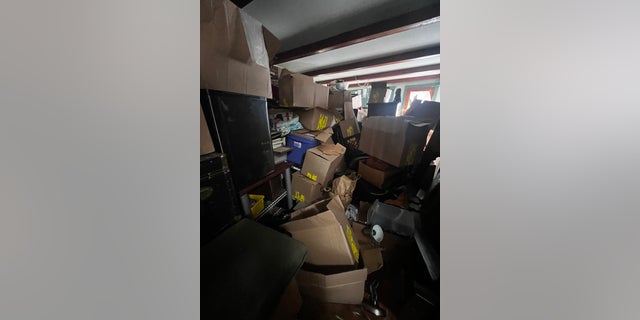 Heuermann is due back in court Aug. 15. A judge ordered him earlier this week to submit a DNA sample that prosecutors had requested, overruling opposition from his defense attorneys.
Heuermann faces six charges in the deaths of Melissa Barthelemy, 24, Megan Waterman, 22, and Amber Costello, 27. Prosecutors are also eyeing him in the death of Maureen Brainard-Barnes, 25.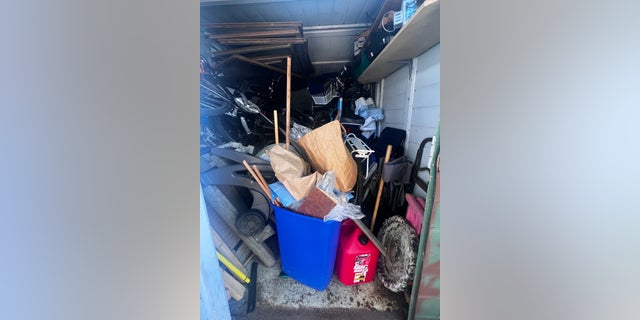 Heuermann allegedly met them online, using anonymous "burner" phones in a high-tech effort to conceal his communications.
But police were able to track those phones and link them back to Heuermann, according to court filings. They also collected his DNA from a pizza box he discarded in a sidewalk trash can and say they matched it to evidence recovered with Waterman's body.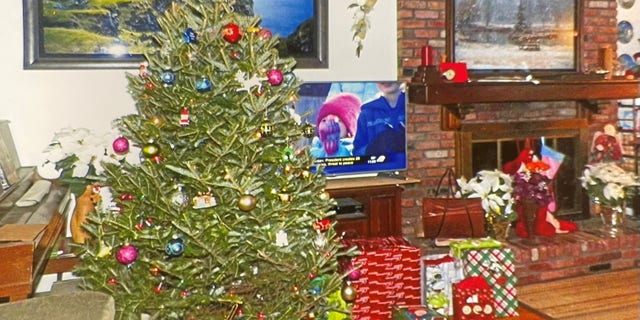 On another victim, police also found Ellerup's DNA, but District Attorney Ray Tierney said she was out of town during the murders. She has not been accused of a crime.
But Ray, who represents the families of Shannan Gilbert and Jessica Taylor, argued that even aside from the slayings, Heuermann allegedly squandered his money on prostitutes for years. So, the family's assets should be used to pay for his legal defense, rather than public money.
"You're supposed to be indigent in order to get counsel," he said at his own news briefing shortly after Macedonio and Mitev spoke in another part of Suffolk County. "He's got assets all over the place that should not be allowed." 
CLICK HERE TO GET THE FOX NEWS APP
Prosecutors alleged in court filings that Heuermann continued to interact with sex workers for years.
John Kelly, a criminal profiler and psychotherapist, told Fox News Digital the allegations against Heuermann reminded him of another serial killer case with ties to Long Island.
"[Joel] Rifkin hung out with a bunch of prostitutes, but he didn't kill all of them," Kelly said, speculating about Heuermann's finances. "Living in that house, the way it wasn't maintained, what did he do with all his money? Guns and prostitutes."