Timothy Bliefnick, the one-time "Family Feud" contestant who mocked his wife on the nationally broadcast game show and later shot her to death during a bitter divorce and custody battle for their three sons, will spend the rest of his life behind bars.
Adams County Judge Robert Adrian said Friday Bliefnick will spend the rest of his life in prison on two counts of murder and another of home invasion after denying a defense motion.
"Mr. Bliefnick, you researched this murder. You planned this murder. You practiced this murder. You broke into her house, and you shot her one, two, three, four, five, six, seven, eight, nine, 10, 11, 12, 13, 14 times," the judge said, raising his voice as he counted through each gunshot wound Becky Postle Bliefnick suffered in the second floor of her home. Bliefnick did not live there.
"I don't know how long it took you to do that, but some of those shots were fired while she was lying on the ground. And you did all of that while your children were upstairs at your house, lying snug in their beds."
TIMOTHY BLIEFNICK JURY REACHES VERDICT IN 'FAMILY FEUD' MURDER TRIAL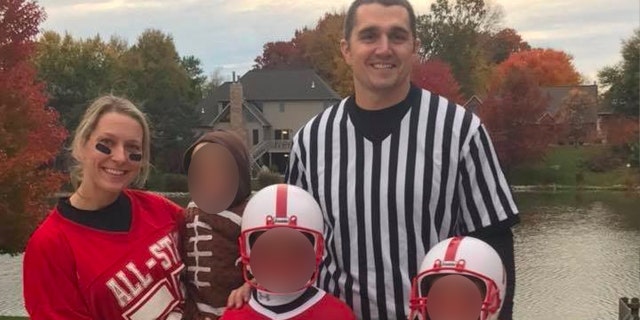 Adams County prosecutors argued at trial that Bliefnick, 40, broke through a second-story window with a crowbar and shot his 41-year-old estranged wife 14 times, using a homemade silencer and leaving her bullet-riddled body on the floor to be discovered by her father Feb. 23. Jurors found him guilty of all counts May 31.
"When you murdered Becky, you took from your boys the person who loved them the most on this Earth," Bernadette Postle, the victim's mother, said, reading from a statement as Bliefnick looked on, his back to the courtroom camera. "You replaced their mother's love with emotional scars and trauma that will last their lifetimes."
Bliefnick declined to speak when the judge offered him the opportunity after Postle Bliefnick's family read their victim impact statements to the court.
Police searched his home in early March and found more than two dozen shell casings in his basement that state forensics experts said were fired from the same gun as eight casings recovered at the crime scene.
"Your soul is black with hate."

— Bernadette Postle, Becky's mother, in victim impact statement
Prosecutors told the court the former criminal justice student had searched Google for information on how to commit the crime, including tips for breaking into a home with a crowbar and the local police response time.
Before her death, Postle Bliefnick told friends and family that if anything should happen to her, it would be because her husband snapped.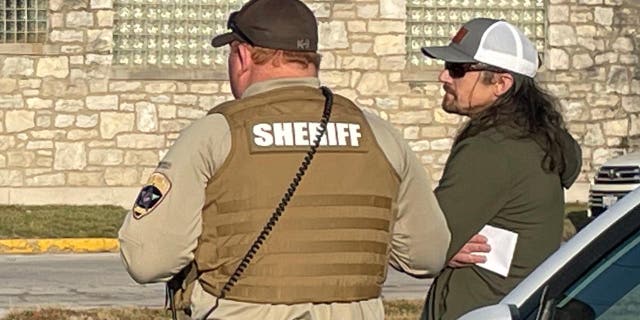 "I am putting this in writing that I'm fearful he will somehow harm me, come after me or will try to [do] something to me that takes me away from the kids or the kids away from me," Postle Bliefnick texted her sister, Sarah Reilly, according to the latter's testimony. "He already has lied multiple times to paint himself as a victim and me as the perpetrator when it is absolutely the other way around."
'FAMILY FEUD' MURDER SUSPECT DECLINES TO TESTIFY, SETTING STAGE FOR CLOSING ARGUMENTS IN WIFE'S SHOOTING DEATH
Her killer worked at a local recycling firm, was inducted into Quincy University's Football Hall of Fame and was a member of a community theater troupe and a contestant on "Family Feud" in 2020. 
Postle Bliefnick's wake and funeral were held before police gathered enough evidence to charge her killer, and Bliefnick attended both, leaving the latter early and immediately changing into sweats and a T-shirt when he got home, Fox News Digital photographs revealed at the time.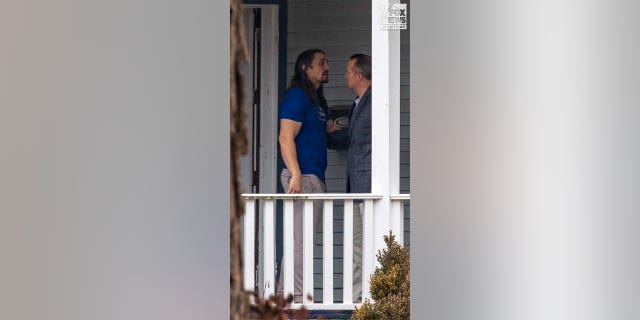 Police arrested Bliefnick March 13, and he has been in custody ever since.
Postle Bliefnick was a nurse, a devout Catholic and beloved in the small community of Quincy, Illinois.
She graduated valedictorian from Quincy Notre Dame High School and attended Quincy University.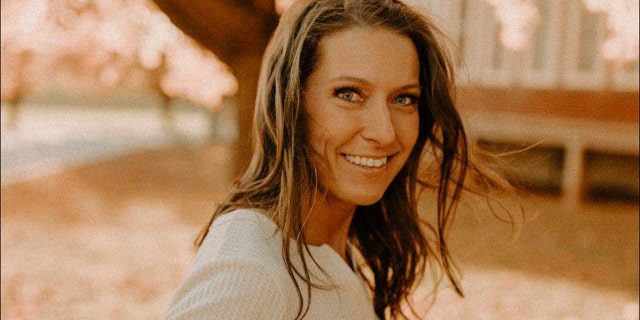 She began her career in pharmaceuticals but finished nursing school in time for the start of the coronavirus pandemic. As a nurse, she received a Daisy Award for her service to patients.
CLICK HERE TO GET THE FOX NEWS APP
Her sister set up a GoFundMe campaign to support her three nephews, who are now without both parents.
Bliefnick hasn't seen the three boys since March, according to his attorney.