Jared Bridegan's ex-wife, who allegedly orchestrated his murder in Florida for years, was arrested in Washington state, where she's fighting her return to the Sunshine State.
Shanna Gardner Fernandez, who could get the death penalty if convicted, won't waive extradition during her first court appearance late Friday afternoon.
The latest curveball in the winding saga is not the norm for most criminal cases involving violent felonies, according to several online law information sites like hg.org and EN Lawyers, a Maryland-based defense lawfirm.
"Requests for extradition are very rarely refused," EN Lawyers wrote. "Refusing or fighting interstate extradition may be fruitful in very limited circumstances. But often, it only serves to prevent you from fighting your underlying case. Delaying the process. This may potentially inhibit your local lawyer from preparing a good defense to the underlying charges."
EXCLUSIVE: WIDOW OF SLAIN MICROSOFT EXEC RELIEVED BY EX-WIFE'S ARREST: 'SALT IN THE WOUNDS'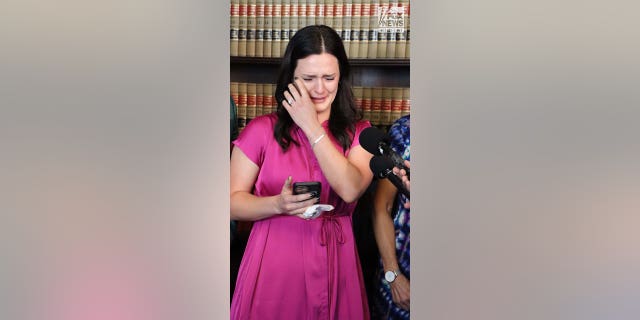 Fernandez is now technically considered a "fugitive of justice" and will be held in the Benton County Corrections Department in Washington without bond. 
She is scheduled to return to court on September 14 to address the extradition matter. 
EX-WIFE OF JARED BRIDEGAN ARRESTED IN MICROSOFT EXEC MURDER
Jared was fatally shot on February 16, 2022, in front of his two-year-old daughter, Bexley, after dropping off the twins he fathered with Gardner-Fernandez, at his ex's house in Jacksonville Beach, Florida. 
Gardner-Fernandez is allegedly the mastermind behind the murderous plot that she allegedly cooked up with her new husband, Mario Fernandez, and his former tenant Henry Tenon, who admitted he was the shooter.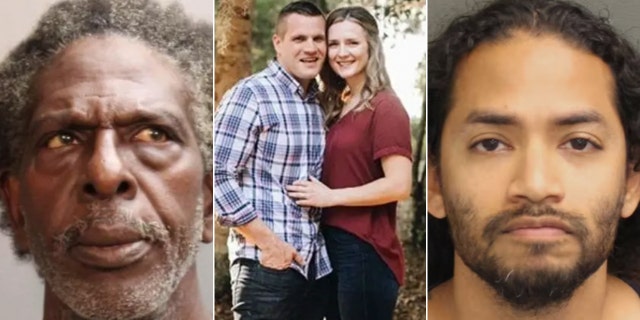 They allegedly conspired to kill Jared as far back as May 2015, according to prosecutors.
After Jared's death, his Gardner-Fernandez was seen smiling in vacation photos, while Jared's current wife, Kirsten Bridegan, was left to pick up the pieces.
MAJOR BREAK IN JARED BRIDEGAN MURDER MYSTERY AFTER EX-WIFE MOVES CROSS-COUNTRY
"It has been like salt in the wounds," Kirsten told Fox News Digital in her first sit-down interview since Gardner-Fernandez's Thursday indictment for first-degree murder, among other charges.
"She's taking the twins on vacations immediately after with Mario, with her parents, with people that we felt very strongly were involved in this. It's sick."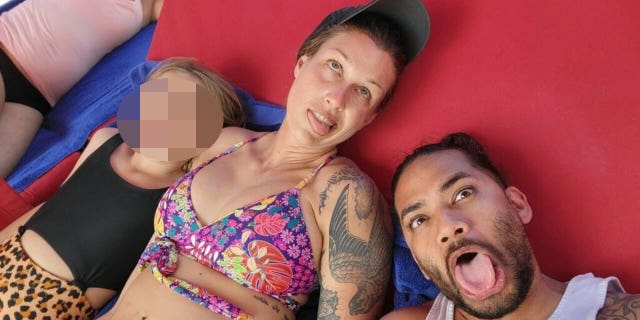 Gardner-Fernandez and Jared divorced in 2015 but continued to battle over custody of the twins and finances up until his death.
One month after the shocking murder, Gardner-Fernandez, her husband, the twins and her parents, Shelli and Sterling Gardner, celebrated Spring Break at Club Med Sandpiper Bay. 
FLORIDA EX-WIFE OF SLAIN MICROSOFT EXECUTIVE HIRES CRIMINAL DEFENSE LAWYER
On March 24, days after Jared was buried, Shelli posted photos of the vacation on her blog, showing them paddleboarding, kayaking and building sand castles. 
Weeks later, Gardner-Fernandez cut off all contact between the twins and their half-siblings. 
WATCH FOX NEWS DIGITAL'S INTERVIEW WITH KIRSTEN BRIDEGAN
"You just hurt more for the children knowing that one day they're going to realize those memories and those vacations were made with people that were part of their father's death," Kirsten told Fox News Digital as Jared's brothers, Adam and Justin Bridegan, sat beside her.
Gardner-Fernandez is charged with first-degree murder, conspiracy to commit murder, solicitation to commit murder and child abuse. 
CLICK HERE TO GET THE FOX NEWS APP
Her arrest and indictment were announced Thursday by Florida State Attorney Melissa Nelson, who said her office will file a notice of intent to seek the death penalty.
The next step is for the federal government and the state of Florida to prove that Gardner-Fernandez is the woman connected with the indictment, law and safety expert Dale Carson told ActionNewsJax.com.