Authorities and activists near the Texas-Mexico border are working to replace a series of water barrels that have reportedly disappeared from the area.
The 55-gallon drums of water, scattered strategically in the most oppressively hot areas of the borderlands, are meant to offer life-saving hydration for illegal immigrants caught unprepared in the Texas heat.
But in Jim Hogg County, approximately a dozen water stations have been reported missing by the South Texas Human Rights Center.
MEXICO SUBMITS COMPLAINT TO US AFTER TEXAS STARTS PLACING FLOATING BARRIERS ALONG RIO GRANDE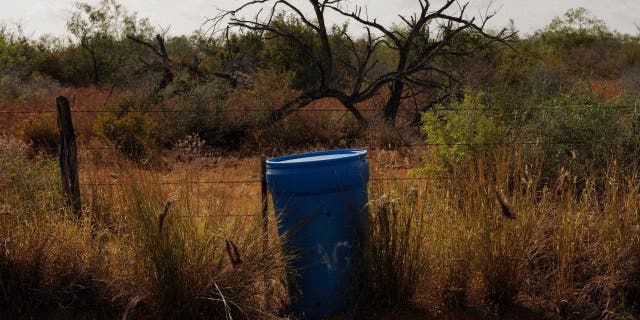 Without proper food, water, and supplies, the Texas wilderness can prove lethal in various ways.
Water stations have been kept in critical areas near the border for decades after a spike in casualties was reported, the victims killed by dehydration in the scorching sun.
PENTAGON PULLS 1,100 TROOPS FROM US-MEXICO BORDER; 400 TO BE EXTENDED
So far, there are no clear leads on the source of the water barrels' alleged disappearances. 
In the past, there have been incidents of citizens and authorities intentionally damaging water stations to deter migrants. Still, there is no immediate evidence of such behavior in Jim Hogg County.
Water stations have become more crucial for saving lives in certain areas as illegal migrants take longer, more complex paths into the U.S. to avoid attempts to curb illicit border crossing.
CHINA SEEKS TO GAIN 'FOOTHOLD' ON AMERICA'S DOORSTEP AMID BORDER CRISIS, TOP REPUBLICAN WARNS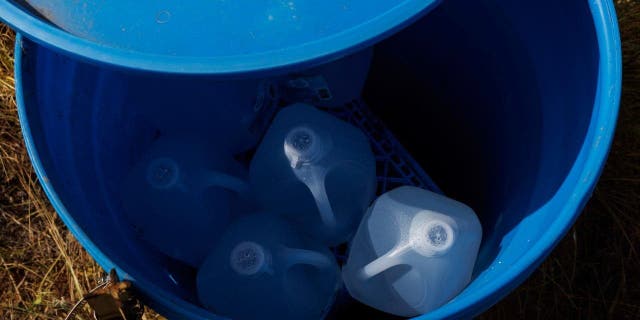 Mexico sent a diplomatic note to the U.S. government saying that Texas' deployment of floating barriers along the Rio Grande may violate treaties on boundaries and water, Foreign Relations Secretary Alicia Bárcena said.
According to the Associated Press, Bárcena says that Mexico will send an inspection team to the Rio Grande to see whether any part of the barrier – put in place to deter illegal migration – extends into Mexico's side of the border river.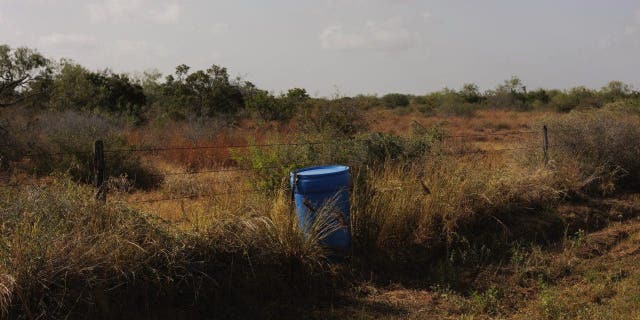 CLICK HERE TO GET THE FOX NEWS APP
Texas began rolling out the new floating barriers in early July, but migrant advocates have voiced concerns about drowning risks from the buoys. 
Environmentalists questioned the impact on the river.
Requests for comment from the local sheriff's department and the Human Rights Center went unanswered.