An elderly woman in Los Angeles accidentally hit the gas instead of the brakes outside a car dealership on Wednesday morning, driving into the building and leaving one person dead.
Officials say the incident happened just after 9:10 a.m. at Hammer Toyota in the Missions Hills area of Los Angeles, according to FOX 11. The woman drove her car into the dealership's customer reception area, officials said, adding that the driver accidentally hit the accelerator rather than the brakes.
A Los Angeles Fire Department official said a 56-year-old woman was briefly trapped under the car before she was freed by people nearby. The woman wasn't breathing and had no pulse when a nurse began performing CPR, according to officials, who say she was dragged 20-feet by the car.
LAPD DWINDLES TO SMALLEST FORCE SINCE 1990S DUE TO 'ANTI-POLICE RHETORIC,' POLICE UNION SAYS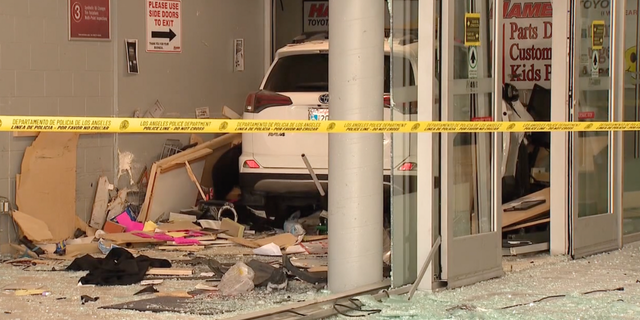 She was transported to a local hospital in grave condition, but later was pronounced dead, according to police.
The crash also resulted in two employees at the dealership being injured, with one head wound, but fire department officials describe their injuries as non-life-threatening.
The car could be seen with handicap license plates.
CONNECTICUT POLICE OFFICER SHOOTS AND KILLS CARJACKING SUSPECT WHILE TRAPPED IN STOLEN VEHICLE, CHIEF SAYS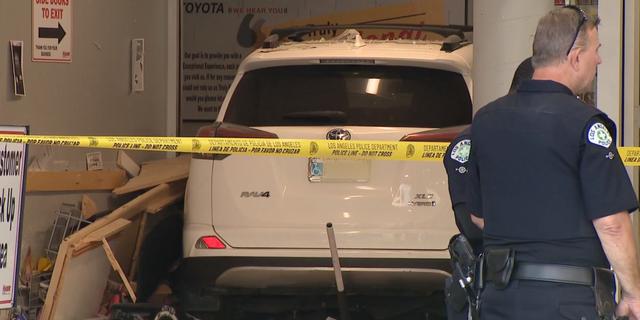 Fire officials say the woman driving wasn't injured and declined to be transported to a hospital. She was interviewed by police, but it's unclear if she was taken into custody. Police at the scene said the crash appeared to be accidental.
CLICK HERE TO GET THE FOX NEWS APP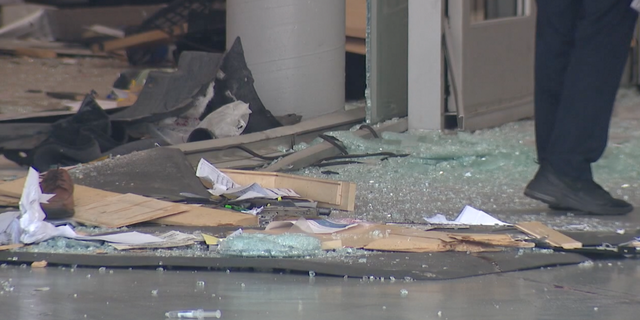 An investigation into the incident is ongoing.