A Connecticut doctor was reportedly kidnapped from the same troubled New York City music venue where two concertgoers recently disappeared and were later found dead.
The doctor, who hasn't been identified, was abducted July 21 from the Brooklyn Mirage and forced to take his captor on a spending spree in the Bronx, according to a police report obtained by The Hour.
Details of the crime against the 32-year-old Connecticut physician emerged after the deaths of Goldman Sachs analyst John Castic and psychologist Karl Clemente, both 27, made national headlines.
Castic went missing July 29 after attending a concert at the mammoth venue in an industrial section of Brooklyn, and Clemente vanished on June 11 after he was turned away at the door.
GOLDMAN SACHS STAFFER'S DEATH STOKES FEARS OF 'DARKER FORCES,' CONNECTED KILLINGS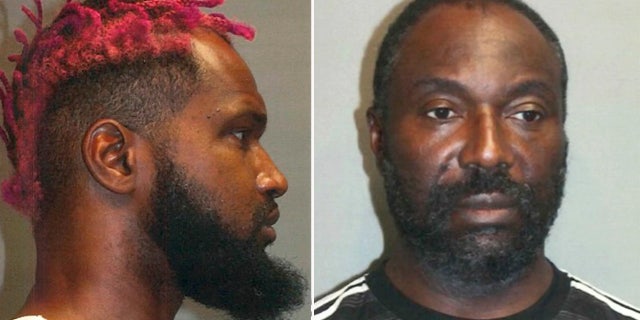 Both men were found floating in nearby Newtown Creek days after they disappeared. 
The city's medical examiner hasn't released an official cause of death for either man.
The doctor told police that his terrifying ordeal unfolded after he attended a show with friends at the Brooklyn Mirage.
BODY PULLED FROM NYC WATERWAY IDENTIFIED AS MISSING GOLDMAN SACHS STAFFER, FAMILY SAYS
He climbed into a cab and asked for a ride to his car, which was parked several blocks away, according to the Norwalk police report cited by The Hour. But another man, club promoter Anthony Benjamin, 43, was already in the back seat. The driver reportedly took both men to an after-party in Manhattan.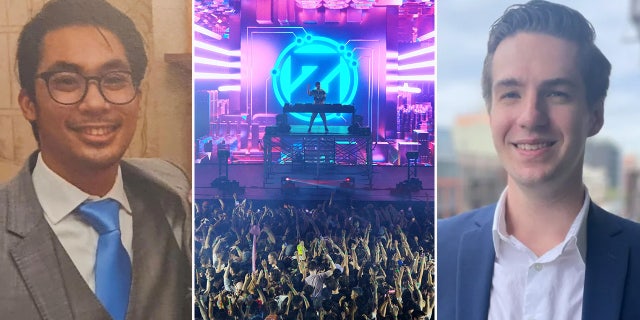 Benjamin identified himself as "Tony G's" and told the doctor he was the party's promoter as he gestured to a gun in his waistband, police said.
After leaving the after-party, they took a Lyft back to Brooklyn and got into the doctor's car.
Benjamin allegedly ordered him to drive them to the Bronx as he bragged about putting "people in body bags" and letting "bullets fly." At one point, he threatened to "kill" his companion before breaking into a chuckle, the police report says.
The physician was taken to an ATM and instructed to withdraw $20,000 in cash, police said, but he could only take out $1,000. Benjamin then handed out the bills to his friends in the neighborhood.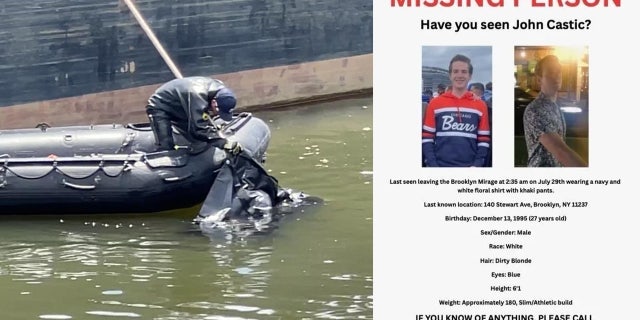 The physician said he was forced to take his new companion on a spending spree, hitting Foot Locker, a barber shop and a strip club, police said.
The doctor, who was on call for the weekend, kept trying to leave, but Benjamin wouldn't let him go, according to the incident report.
JUDGE JUDY RULED IN FAVOR OF MAN NOW ACCUSED OF KIDNAPPING, ASSAULTING WOMAN IN MAKESHIFT CELL
A July 23 call from Norwalk Hospital paved the way for the physician's escape. He told Benjamin a patient had an emergency and that he needed to get there immediately.
According to police, Benjamin couldn't operate the car's stick shift, so he called a friend, Steve Daley, 50, to drive them to the ER, which is about 35 miles northeast of the Bronx.
The moment the doctor entered the hospital, he reported the alleged kidnapping to security.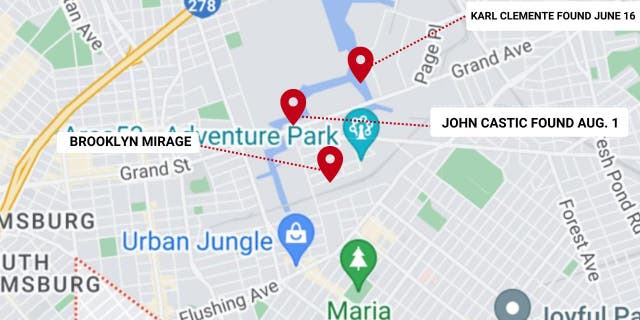 Benjamin and Daley were arrested in the parking garage on second-degree kidnapping with a firearm and other charges. Both were released without bail, court records show.
After the deaths of Castic and Clemente, local residents and members of the live music scene have urged local politicians to crack down on illegal cabs and improve safety in the neighborhood.