Competitive Power Ventures has abandoned its plan to build a second natural gas-fired plant in Woodbridge, New Jersey.
Residents of the heavily polluted, low-income area near Staten Island celebrated the project's cancelation.
Low energy costs were cited as the primary reason behind CPV's decision.
Opponents of a natural gas-fired power plant planned for an already polluted low-income area in New Jersey celebrated Thursday after hearing the company that proposed the project no longer plans to build it, citing low energy prices.
Competitive Power Ventures wanted to build a second plant beside one it already operates in Woodbridge, about 20 miles south of Newark. The company previously said the expansion is needed because of growing demand for energy, pitching it as a reliable backup source for solar and wind energy when those types of power are not available.
But in a statement Wednesday night, the Silver Spring, Maryland-based CPV said market conditions have deteriorated to the point where the project is no longer feasible.
PATERSON POLICE SUE NEW JERSEY AG OVER STATE TAKEOVER OF DEPARTMENT
Company spokesman Matthew Litchfield said CPV's agreement with PJM Interconnection, a regional power transmission organization, required it to either begin construction or terminate the agreement by Sept. 30.
"In light of current PJM market conditions that do not support construction of the project at this time, CPV had to withdraw from the interconnection agreement," he said.
Litchfield said market prices for energy were too low, and that unlike many other types of generation projects, including offshore wind and nuclear power, the natural gas plant wouldn't be subsidized by the state.
"These prices currently do not support the construction of the project," he said.
The company will continue to operate its existing plant, he added. It's evaluating uses for the adjacent land where the second power plant had been proposed.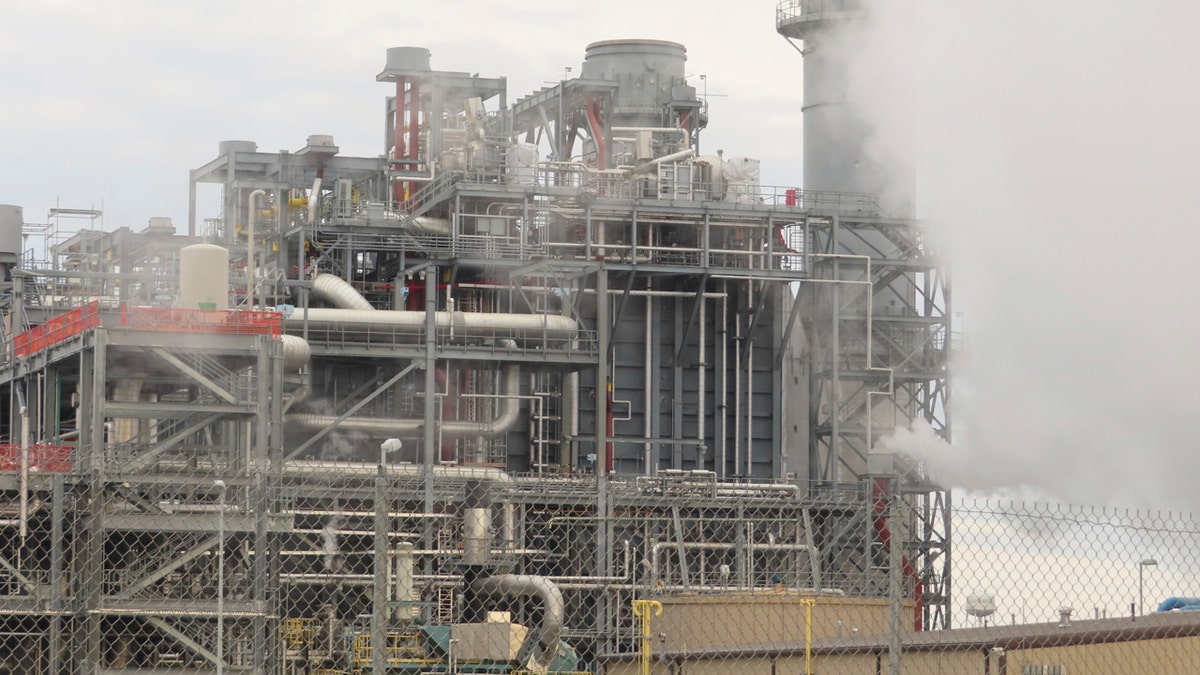 A wide coalition of residents from Woodbridge and surrounding low-income communities, environmental and social justice groups opposed the project, saying it would have placed an unacceptably high health burden in an area that already deals with serious pollution.
In public hearings regarding the proposal, area residents said their children developed chronic breathing problems, including some so severe that the children had to be rushed to hospitals.
The American Lung Association gives Middlesex County, which includes Woodbridge, a grade of "F" for ground-level ozone pollution. That type of pollution is caused by car exhaust, the burning of natural gas, and other human activities, according to the EPA. It's known to exacerbate lung problems.
New Jersey's environmental justice law is designed to prevent overburdened communities from having to accept additional sources of pollution. Signed by Gov. Phil Murphy in 2020, it did not apply to the CPV proposal, which completed its air quality permit application in 2017, before the law took effect.
INDIANA RESIDENTS PUSH BACK AGAINST PROPOSED PLANS TO BUILD UNDERGROUND CARBON DIOXIDE STORAGE WELLS
"The CPV power plant scheme would have dumped air pollution into already overburdened communities, and undermined the Murphy administration's climate goals," said Charlie Kratovil, an organizer for Food & Water Watch. "The inspiring grassroots movement to stop this plant won a major victory for clean air, environmental justice, and our climate."
He noted that two other gas-fired power plants remain under consideration in the state, both proposed by government agencies in Newark and Kearny, and called on the governor "to back up his rhetoric with decisive action to stop all fossil fuel expansion projects."
Anjuli Ramos Busot, director of the Sierra Club's New Jersey chapter, said the project would have pumped over 2 million metric tons of additional planet-warming greenhouse gases into the environment, increasing the state's output by 2%.
CLICK HERE TO GET THE FOX NEWS APP
"The people won against the polluters in New Jersey," she said. "Our state does not need more natural gas. "This is a massive victory for our communities, environmental justice, and in the fight against climate change."