Denver lawmakers agreed to settle a lawsuit that claims officials unjustly targeted protestors during George Floyd protests in 2020.
Over 300 protestors were allegedly taken to jail for violating the city's curfew.
The city denied using the curfew against protestors but decided that continuing the lawsuit would be "burdensome and expensive."
Denver will pay $4.7 million to settle a class action lawsuit that alleged that protesters were unjustly targeted for violating the city's curfew during demonstrations over the killing of George Floyd in 2020.
City councilors unanimously agreed to the deal Monday without any debate.
The lawsuit alleged that the city directed police to only enforce the emergency 8 p.m. curfew against protesters, violating their free speech rights, even though the curfew applied to all people in any public place. It also said that over 300 protesters were taken to jail in the early days of the COVID-19 pandemic rather than just being issued tickets for violating the curfew.
NYC 'WOLVERINE' CONVICTED OF ATTEMPTED MURDER AFTER THREATENING BLM PROTESTORS WITH BLADED GLOVE
"The First Amendment does not allow police to clear the streets of protestors simply because they do not agree with their message," the lead attorney for the protesters, Elizabeth Wang, said in a statement.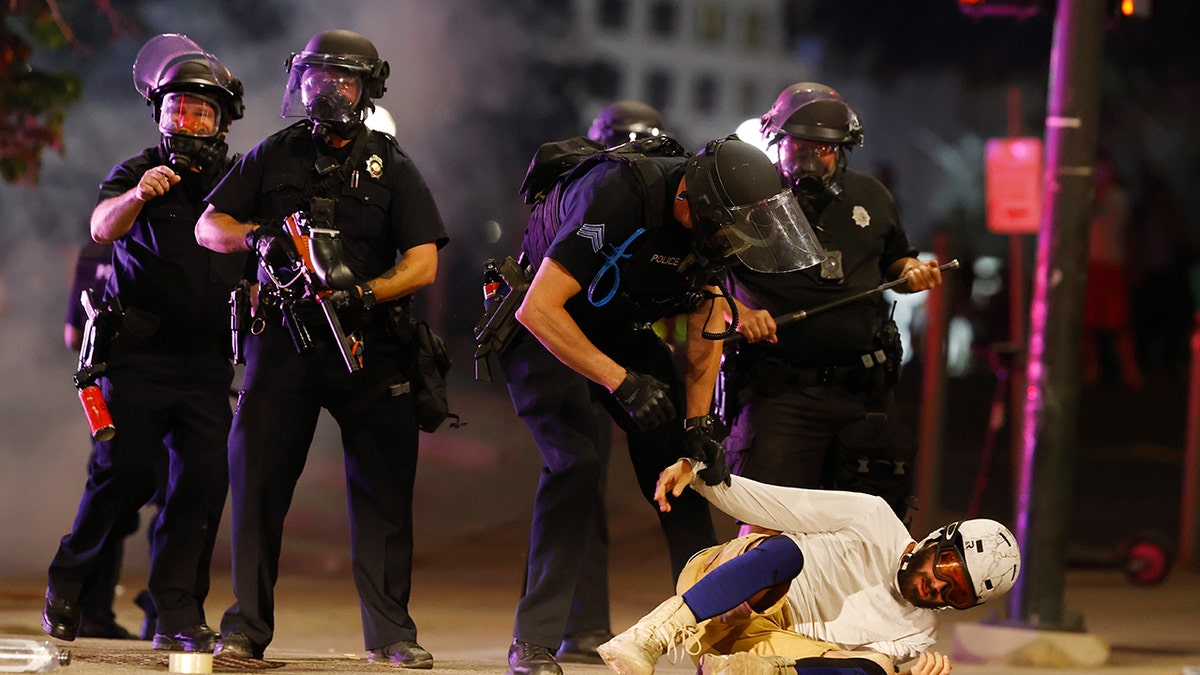 The city denied having an official policy of using the curfew against protesters but decided that continuing the lawsuit and going to a trial would be "burdensome and expensive," according to the settlement.
MAN PLEADS GUILTY TO FIREBOMBING POLICE CARS DURING FLOYD UNREST IN LITTLE ROCK
Last year, a federal jury ordered Denver to pay a total of $14 million in damages to a group of 12 protesters who claimed police used excessive force against them, violating their constitutional rights, during the demonstrations.
The curfew deal is the latest in a series of settlements related to the 2020 protests over police killings of Floyd and other Black people.
CLICK HERE TO GET THE FOX NEWS APP
In March, the city council approved a total of $1.6 million in settlements to settle lawsuits brought by seven protesters who were injured, The Denver Post reported.