Attorneys representing three individuals seeking to expunge their criminal records in Delaware have asserted that their applications were unjustly rejected due to convictions in other states.
This legal dispute hinges on the interpretation of a 2019 law that broadened the criteria for expunging criminal records.
The updated law stipulates mandatory expungement for arrests not leading to convictions and for convictions related to specific misdemeanors or violations arising from the same case. 
Attorneys for three men seeking to expunge their Delaware criminal records say their applications have been wrongfully denied because of convictions in other states.
Delaware's Supreme Court heard arguments Wednesday on whether a Superior Court judge erred last year in ruling that the men were ineligible for expungement because of their out-of-state convictions.
The case involves the interpretation of a 2019 law that expanded eligibility for the expungement of criminal records. Under the previous law, a person was eligible for expungement only if an arrest did not lead to conviction, or if the person had been granted a pardon — but only for certain misdemeanor offenses.
The new law mandates expungement for arrests that do not lead to convictions, and for convictions for certain misdemeanors or violations that stem from the same case. Mandatory expungement is available if three years have passed since a conviction for a violation, or five years have passed since a conviction involving a misdemeanor.
The law also allows judges to grant discretionary expungements for many crimes, including felonies, if the applicant meets certain criteria, including a seven-year waiting period for felonies and certain misdemeanors. A person who does not qualify for a mandatory or discretionary expungement can try to obtain a pardon from the governor and, if successful, then seek a discretionary expungement.
THE OTHER DOCUMENTS CASE: DELAWARE SUPREME COURT HEARS FOIA CASE ON BIDEN'S SENATE DOCUMENTS
In all cases, however, a person is eligible for expungement only if he or she has "no prior or subsequent convictions," except for traffic offenses, simple possession of marijuana, or underage possession of alcohol.
Defense attorneys contend that the provision applies only to prior or subsequent convictions in Delaware. They argue that if lawmakers intended for the eligibility disqualification to encompass convictions in other states, they would have done so.
"If the legislature wanted to consider out-of-state records, it would have specifically said as much, as it has done in the plethora of criminal statutes, including several remedial statutes," defense attorneys wrote in an appellate brief.
Conversely, the attorney general's office argues that if lawmakers wanted to limit the disqualification provision only to convictions accrued in Delaware, they would have done so. Since they did not, the provision must be read to apply to any conviction in any state, officials contend.
State attorneys say the expungement law is aimed at giving people who made a mistake and have a single conviction a "second chance" by clearing their record. The law is not intended to allow repeat offenders to avoid the consequences of their actions, said deputy attorney general Elizabeth McFarlan.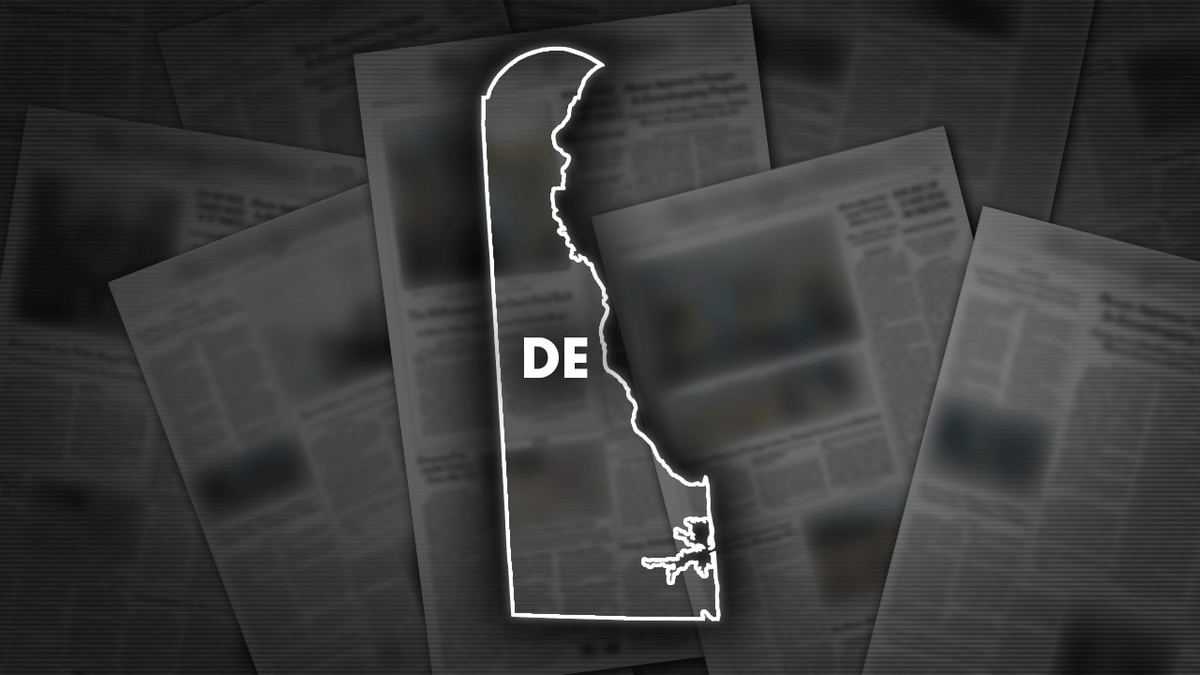 "The whole purpose of this is to give people a second chance, not 49 chances because we have 50 states," she told the justices.
"You need to show that you have moved on (from your criminal behavior)," McFarlan added.
Justice Karen Valihura noted that a person with two misdemeanor convictions in separate cases in Delaware would not be eligible for expungement. Under the appellants' interpretation of the law, however, a person with one misdemeanor conviction in Delaware and a dozen in other states would be eligible for expungement in Delaware.
"How does that make sense?" she asked. "Is that not an absurd result?"
Other justices noted that even if people with out-of-state convictions were granted expungement in Delaware, they still would have criminal records in those other states.
CLICK HERE TO GET THE FOX NEWS APP
"How is this policy served if an expungement is granted leaving the person with a criminal record anyway?" asked Justice Gary Traynor.
The offenders involved in the appeal include Alex Osgood, 34, who was sentenced to 90 days in prison in Delaware after pleading guilty in 2011 to a felony count of possession with intent to deliver marijuana. A judge declared Osgood ineligible for expungement of that conviction because he had pleaded guilty to misdemeanor possession of marijuana in 2006 while a student at West Virginia University.
Osama Qaiymah's Delaware criminal record consists of a 2015 misdemeanor conviction for possession of untaxed tobacco products. His application for mandatory expungement was denied because of misdemeanor convictions in Pennsylvania in 2018 and Maryland in 2020 involving unstamped cigarettes.
Eric Fritz was arrested in Delaware in 2009 and pleaded guilty to two misdemeanors and a felony charge of failing to abide by a no-contact order. Fritz, 38, was deemed ineligible for expungement because of a 2011 conviction for disorderly conduct in Pennsylvania.