A 16-year-old was arrested Friday for allegedly committing a series of armed carjackings and robberies over the span of just a few hours in the D.C. area.  
D.C.'s Metropolitan Police said a 16-year-old juvenile male of Southeast, D.C. was arrested Friday and charged with armed carjacking and armed robbery along with kidnapping, possession of an unregistered firearm, possession of unregistered ammunition, and possession of a large capacity ammunition feeding device.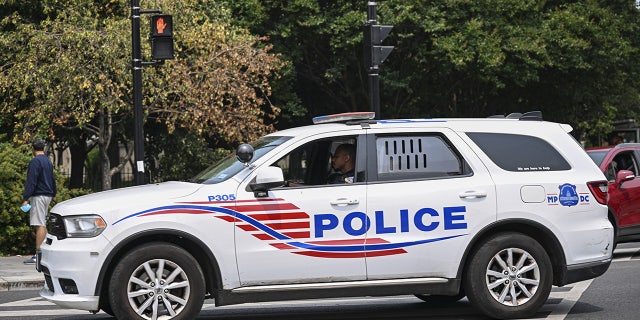 Police said the suspect committed three armed carjackings between 2:44 a.m. and 4:46 a.m. in Southeast, D.C. 
The suspect committed an armed robbery and kidnapping just after 10 p.m. later that evening, police said. 
OREGON INMATE ACCUSED OF KIDNAPPING, LOCKING WOMAN IN CINDER BLOCK CELL TRIES TO ESCAPE JAIL
Then, between 4:32 a.m. and 5:20 a.m. the following morning, the suspect allegedly committed six more armed robberies in the Southeast and Northeast, police said. 
Though spread out between Wednesday and Thursday, the crime spree was approximately three hours in total. 
Police did not release additional details about the suspect's identity and the case remains under investigation. 
CLICK HERE TO GET THE FOX NEWS APP
Carjackings remain a pervasive problem in the D.C. area and the perpetrators are increasingly juveniles. Last week, a 12-year-old boy was arrested in connection with an armed carjacking at the intersection of Martin Luther King Jr Avenue and U Street in Southeast D.C. 
Fox News' Landon Mion contributed to this report.