WARNING: This story contains graphic images.
PHILADELPHIA — Dozens of drug users were passed out along the sidewalks of Kensington Avenue on a gloomy August afternoon. Others stumbled through incoming traffic in the open-air drug market that's ravaged one neighborhood in the City of Brotherly Love. 
Kensington has gained international infamy for its excessive public drug consumption. The area has become a hotspot for xylazine — a veterinary tranquilizer known as the zombie drug or tranq — which was found in over 90% of drug samples tested in Philadelphia in 2021, according to city data. 
In Kensington's open-air drug market, users were passed out on the pavement, covered in scabbing or oozing flesh wounds from xylazine with fresh blood running down their arms from injecting themselves with needles. Some users were spotted wandering around in a stupor through a busy road. 
THIS PHILADELPHIA NEIGHBORHOOD HAS BECOME GROUND ZERO FOR THE DRUG EPIDEMIC. WATCH:
WATCH MORE FOX NEWS DIGITAL ORIGINALS HERE
One drug user, Gene, told Fox News he had just gotten out of the hospital after unknowingly taking xylazine. He had bandages on his legs covering multiple flesh-eating lesions covered in maggots.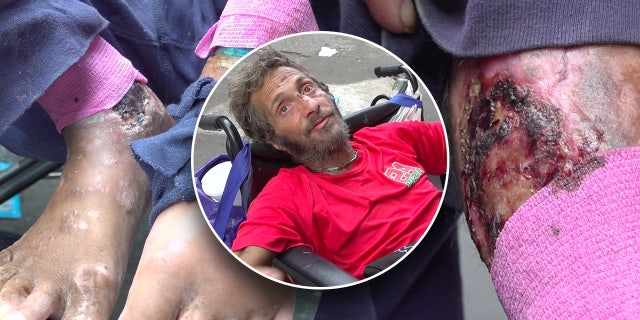 The gruesome wounds from tranq can lead to serious infections, including necrosis, and can sometimes require amputation, according to the Drug Enforcement Administration. The drug can send its users into a trance or leave them unconscious for extended time periods, tranq users told Fox News. 
Duffy, another drug user, had a gaping wound on his arm from injecting tranq. He grew up in Kensington and has never seen the effects of drugs as extreme as xylazine's.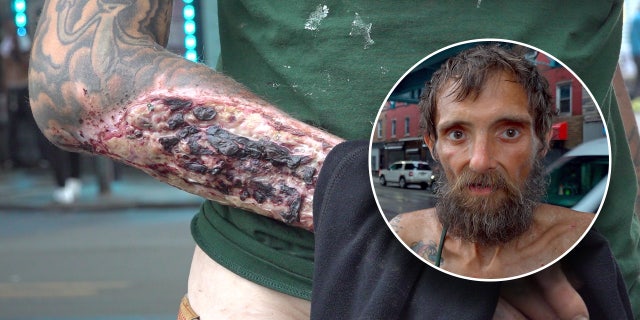 OVERDOSES CONTINUE TO FUEL SALES FOR THE SACKLERS — THE FAMILY ACCUSED OF IGNITING THE OPIOID CRISIS
"It's the worst I've ever seen it," he said.
Xylazine has infiltrated the nation's illicit drug supply, leaving many addicts unaware that they're injecting a concoction containing tranq. And since xylazine isn't an opioid, standard overdose reversal drugs are ineffective.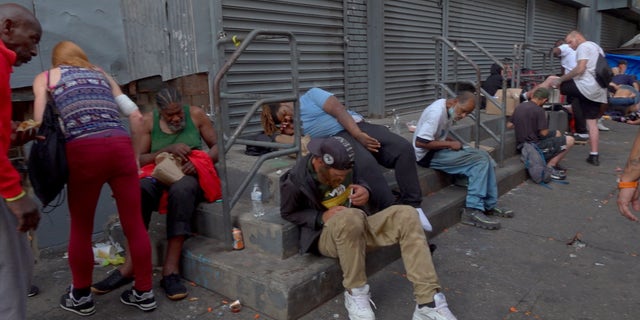 Maggie, a 30-year drug user living on the Kensington streets, previously told Fox News life was much better for users "when it was regular heroin" ravaging the area. Many of her friends have died from overdoses as the drugs have become more lethal in recent years, she said. 
"I've lost a lot of good friends," she said. "People are just dying all around."
AFTER FENTANYL KILLED HER SOULMATE, RECOVERING DRUG USER FIGHTS TO END STIGMA OF ADDICTION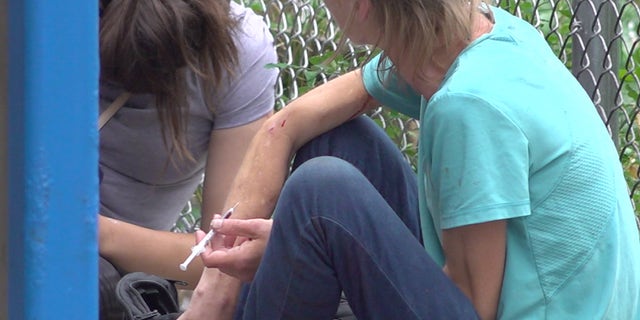 Before xylazine flooded Kensington, the neighborhood was already struggling to get a hold on the ongoing fentanyl epidemic. Before that, heroin plagued the drug-ridden community. 
Over 200,000 Americans have overdosed and died from synthetic opioids like fentanyl since 2020, according to the Centers for Disease Control and Prevention. In Pennsylvania, one user died of a drug overdose about every two hours in 2022, with nearly 80% of those deaths involving fentanyl, state data found.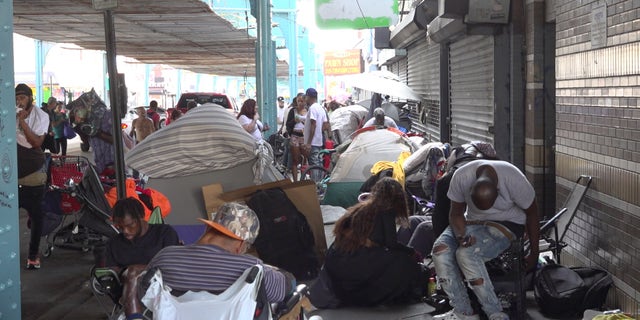 CLICK HERE TO GET THE FOX NEWS APP
"I see the drug addiction. You know, I see the drug dealing. I see the violence. I see the poverty," Frank Rodriguez, a recovering heroin addict turned local activist, previously told Fox News about Kensington. "Most of all, I see pain."
To see more of this open-air drug market in Philadelphia, click here.