The families of four people who died from COVID-19 are suing EcoHealth Alliance, a nonprofit group that funded research in Wuhan, China, for allegedly "creating" the virus and "releasing it, either intentionally or accidentally."
According to the lawsuit filed by Jenny Golden, Monique Adams, Traci Osuna, Melissa Carr, and Paul Rinker, Manhattan-based EcoHealth Alliance and the group's president, Peter Daszak, were aware of the virus' dangers and knew it was "capable of causing a worldwide pandemic in the human population."
The family members argued in the lawsuit that the EcoHealth Alliance, Daszak and scientists at the Wuhan, China laboratory, " escaped the controlled laboratory environment, infected human beings, spread throughout the human population in a global pandemic, and infected and seriously injured" Paul Rinker, and infected, seriously injured and killed Mary Conroy, Larry W. Carr, Raul Osuna, and Emma D. Holley.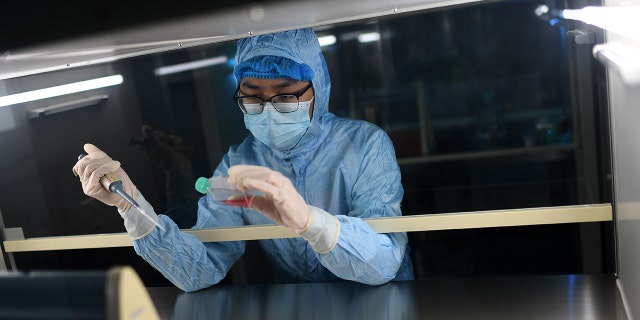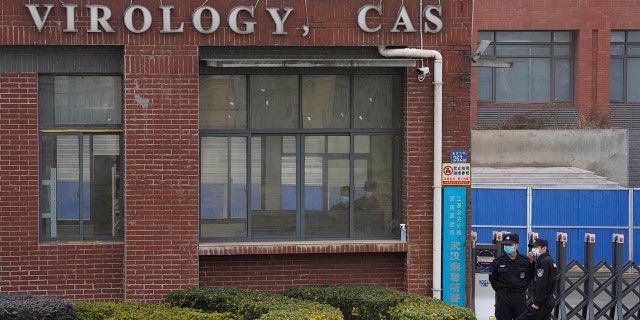 The plaintiffs argue that the EcoHealth Alliance failed to make sure security measures were in place in the Wuhan Institute of Virology since they partially funded the laboratory. 
According to a June report from the Government Accountability Office $1.4 million from the United States went to fund the lab in Wuhan, China. Nearly $600,000 was funneled to the lab through the EcoHealth Alliance.
NEW REPORT REVEALS HOW CDC CAN BE READY FOR THE NEXT PANDEMIC
The plaintiffs alleged that the, "defendants, individually and collectively, breached their duty of care." 
The lawsuit argued that the EcoHealth Alliance and Daszak conducted, "abnormally dangerous research on coronaviruses, including genetically modifying them for the purpose of enhancing their virulence, transmissibility and lethality for human beings, or intentionally designing them to be especially dangerous to human beings."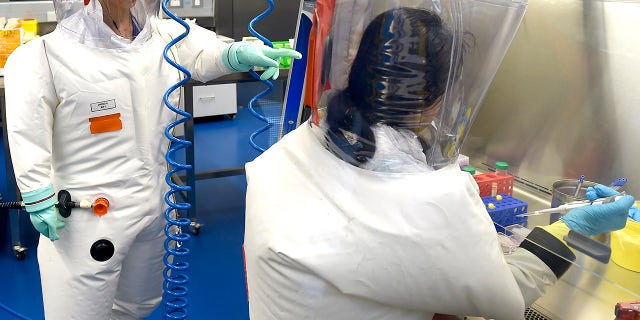 The group also alleged that the defendants disregarded several warnings about safety breaches, failed to conduct adequate risk assessments, failed to monitor scientists who were working with the virus and failed to report regularly, timely and accurately to the U.S. government.
UTAH MAN ACCUSED OF SELLING UNPROVEN COVID-19 TREATMENT IN 2020, BEHIND BARS AFTER 3-YEAR FUGITIVE HUNT
The nonprofit also worked to cover up the outbreak's origins, the lawsuit alleges.
"Defendants and their co-conspirators knowingly and willfully manufactured SARS-CoV2, negligently failed to advise Plaintiffs, Decedents, and the general public of the serious health consequences associated with the lab-made SARS-CoV-2 virus, and worse, intentionally engaged in a scheme to conceal the true laboratory origins of SARS-CoV-2," the lawsuit said.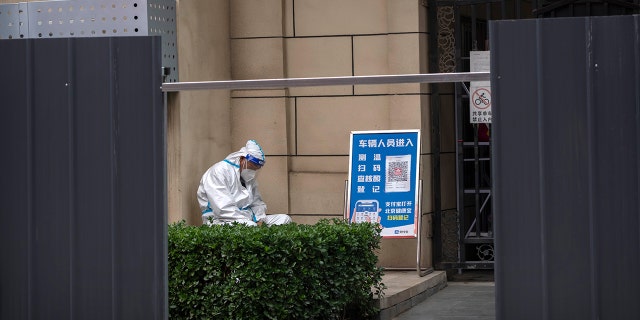 The organization has been under scrutiny after it used U.S. taxpayer grants to fund its research in Wuhan. 
The National Institutes of Health (NIH) said last year that the EcoHealth Alliance did not comply with multiple parts of a written funding agreement with the U.S. government. The nonprofit group was awarded nearly $8 million in federal research grants to study bat coronaviruses in China. 
The Department of Health and Human Services' inspector general released a 64-page report in January that said that the NIH "did not effectively monitor or take timely action" to ensure that EcoHealth Alliance was complying with the terms of its grant awards and sub-awards.
CLICK HERE TO GET THE FOX NEWS APP
The report also rebuked EcoHealth for failing to ensure that its sub-awards were compliant with federal regulations, including monitoring and reporting requirements for sub-recipients like the Wuhan Institute of Virology.
Fox News' Chris Pandolfo contributed to this report.