Raul Meza Jr., a Texan man previously convicted of an 8-year-old girl's 1980s murder, who was later forced to leave several towns following his early prison release, is now facing fresh indictments.
Meza's indictments include two counts of murder, one of which could entail the death penalty.
Austin law enforcement had also been exploring potential connections between Meza and around 10 cold cases stretching back to 1996, although no conclusive outcomes have been declared.
A Texas man who was convicted of killing an 8-year-old girl in the 1980s and then run out of several towns following his early release from prison has been indicted on two new murder charges, including one that could carry the death penalty, prosecutors announced Friday.
Raul Meza Jr., 62, was arrested on murder charges earlier this year in the deaths of his roommate in May and a woman in 2019. Austin police said at the time they were also looking at as many as 10 cold cases going back to 1996 that could be connected Meza, though they have not announced any findings.
The indictments handed up by a Travis County grand jury on Thursday include one count of capital murder in the death of Gloria Lofton, 65, who was found in her home. The grand jury also indicted Meza on one count of murder in the death of Jesse Fraga, 80.
Meza's attorney, Russell Hunt Jr., did not immediately return a phone message Friday. Since May, Meza has remained in jail on a $1 million bond.
According to court records, Meza called the Austin Police Department on May 24 and confessed to one of the killings when a detective answered the phone.
CHUCK TODD ADMITS GOV. ABBOTT WAS 'RIGHT' ABOUT BUSSING MIGRANTS TO BLUE CITIES: DEMS ARE 'UPSET' AT BIDEN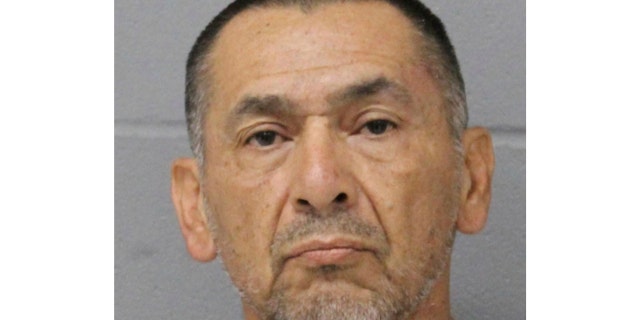 CLICK HERE TO GET THE FOX NEWS APP
"My name is Raul Meza," the caller said, according to an affidavit. "I think you are looking for me."
Decades earlier, Meza caused an uproar in Texas towns where he tried settling down after serving about a third of a 30-year sentence in the rape and killing of 8-year-old Kendra Page. He was released in 1993 with credit for good time served.
After picketers drove him out of six cities, Meza directly pleaded to the public.
"In my heart, I know that I will not willfully bring harm to anyone," he said during an August 1993 news conference, in which he described himself as a born-again Christian and not a threat to society.
Officers in the Austin suburb of Pflugerville found Fraga's body May 20 while doing a wellness check after loved ones hadn't heard from him for several days. Lofton was strangled to death.