A packed sedan rolled up on an Ohio State University student early Wednesday morning outside his residence hall when two men hopped out to rob him at gunpoint, according to school officials.
It happened just after midnight on West 10th Avenue, according to authorities.
They described the car as a silver, gray or white four-door sedan that fled eastbound away from campus. The only description of the suspects was that they may be in their teens or early 20s.
'DEFUNDED' WISCONSIN POLICE TO INCREASE PATROLS AFTER YOUNG WOMAN BRUTALIZED IN COLLEGE FOOTBALL TOWN ATTACK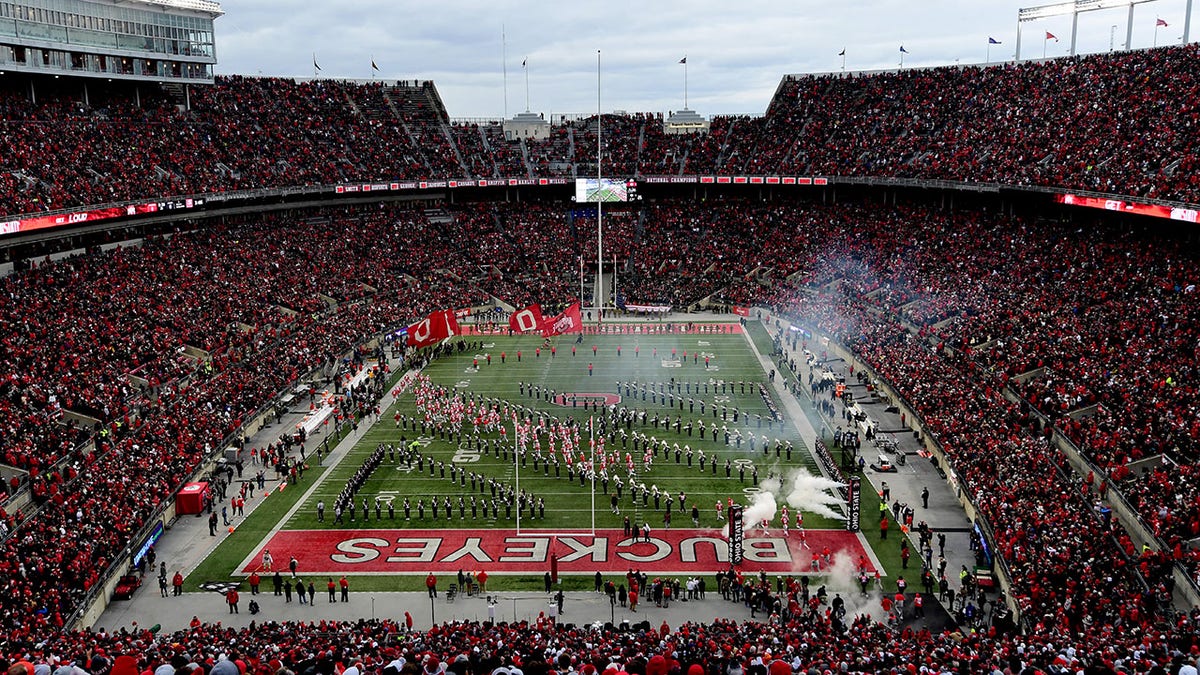 Anyone with information on the case is asked to call campus police at 614-292-2121. Authorities are urging students to lock their doors and windows and avoid walking alone, especially at night.
The brazen robbery comes as students are beginning the fall 2023 semester and just days after a brutal attack near another Big Ten campus – University of Wisconsin-Madison.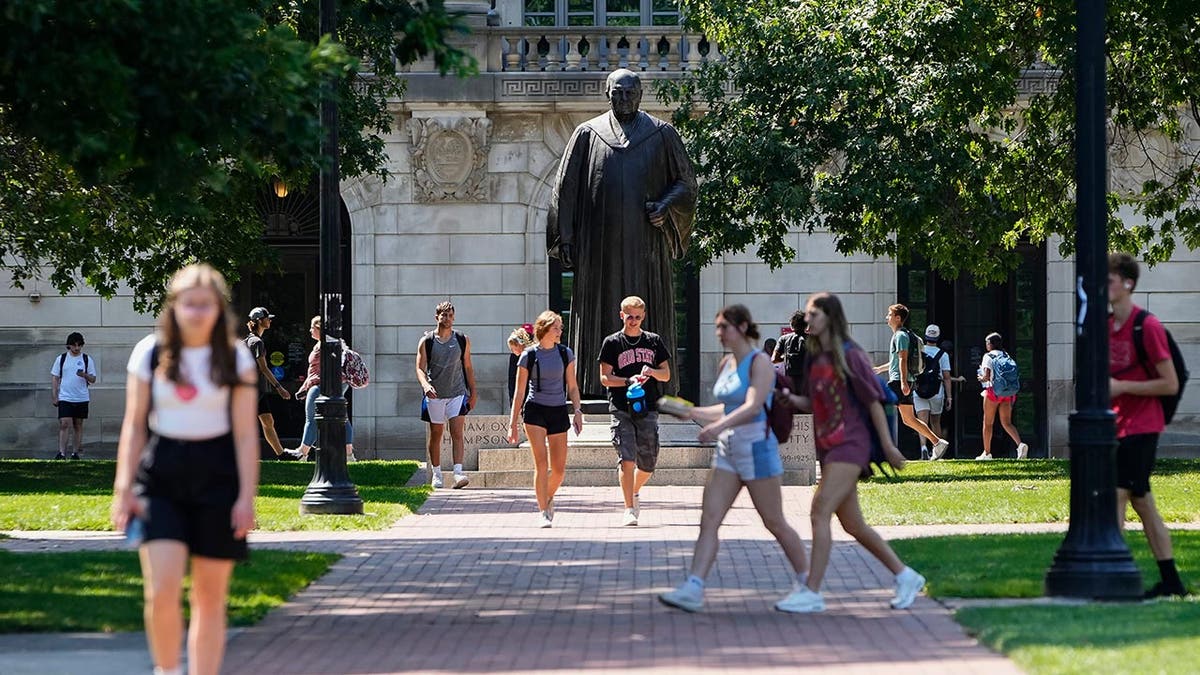 "Across the country, as urban crime rates rise and woke prosecutors pursue illusory 'criminal justice reforms,' a wave of violence has beset some of our nation's premier universities."

— Paul Mauro, retired NYPD inspector
"This continues to be something of an ignored epidemic," said Paul Mauro, a former NYPD inspector who tried to raise the alarm about campus crime last year. "All these schools located in or near our deteriorating cities are experiencing this stuff."
Madison police say a student there was hospitalized with life-threatening injuries after a 3 a.m. attack on Sunday. They told Fox News Digital Wednesday that they were making progress in the investigation and plan to announce an update at 4 p.m. CT.
UNIVERSITY OF WISCONSIN STUDENT 'SEVERELY BEATEN,' SUFFERS LIFE-THREATENING WOUNDS: POLICE
A friend of the victim told Milwaukee's WISN-TV that she was found with a broken jaw and had been strangled, beaten and sexually assaulted. An unnamed neighbor said the victim had been abducted off the sidewalk and dragged between two houses.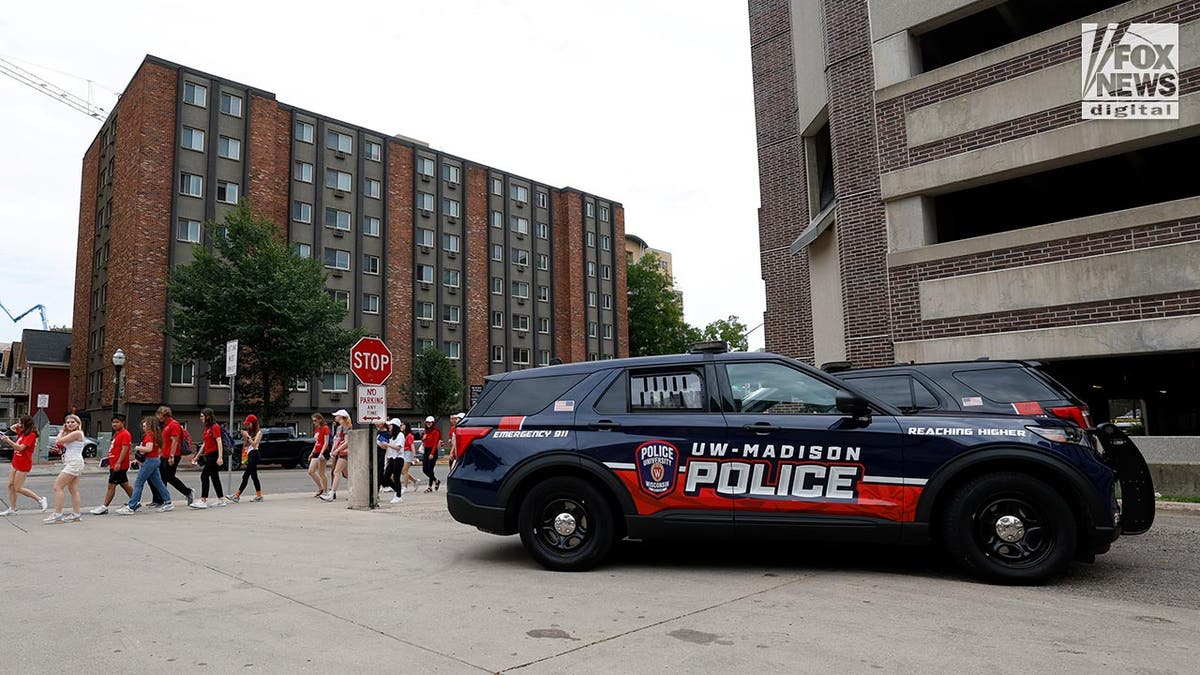 Anyone with information on the attack is asked to call Madison police at 608-255-2345. Investigators are also asking for anyone with security cameras near the intersection of West Wilson and South Bedford streets to share their footage from between 2 and 4 a.m. Sunday.
CLICK HERE TO GET THE FOX NEWS APP
Now, police are asking residents to avoid walking alone in the area – especially at night – and to keep an eye out for their surroundings.