A school district in Iowa used artificial intelligence to examine library books and help identify which contain sexually explicit material that needed to be removed from school property to comply with a new state law. 
In May, Republican Iowa Gov. Kim Reynolds signed a parental rights bill, which requires all books in public school libraries describing sex acts be removed. The law took effect July 1. 
To comply with the new law, the Mason City Community School District got creative and used artificial intelligence technology to sift through voluminous amounts of text and determine which books were subject to removal.
​​"Our classroom and school libraries have vast collections, consisting of texts purchased, donated and found. It is simply not feasible to read every book and filter for these new requirements," Bridgette Exman, the district's assistant superintendent of curriculum and instruction, told The Gazette.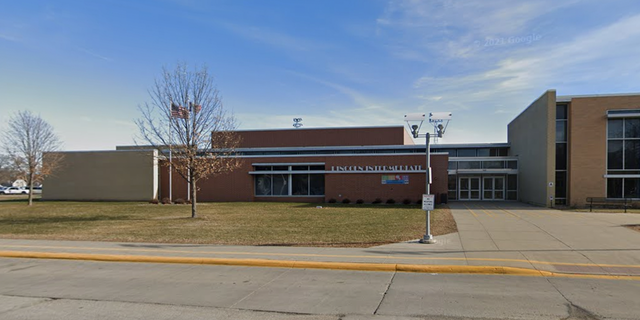 Exman explained to Fox News Digital the district has nine school libraries and hundreds of classroom libraries for students, and Iowa's new law put school systems on a tight schedule to comply. 
"Iowa's law was enacted with a very short timeline, signed by the governor at the end of May and effective July 1," Exman told Fox in an email Thursday. "In addition, this law holds individual teachers and teacher librarians criminally liable for violations. 
"This has created significant concerns among our teachers as we prepare to welcome students back next week. We needed an efficient and defensible way to identify which books may need to be removed from our collections due to (the law)."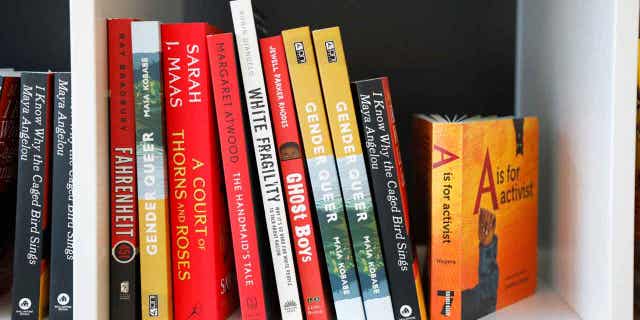 The Mason City Community School District compiled lists of books commonly challenged in school districts, then separated books that were contested for reasons other than sexual content, Exman said. 
"We searched the titles of that shortened list to identify which books are available through our school library collections. This narrowed our work down to just over 40 books," she explained. 
"While we're not letting ChatGPT have the final say, the obvious benefit to using AI here is that I will immediately be reading five or six books instead of thousands."
The district then used ChatGPT, OpenAI's wildly popular chatbot that can mimic human conversation, and asked the system, "Does [book] contain a description of a sex act?" about each book.
"I specifically used the language of the law. I know others have asked similar questions, such as 'do [these books] contain explicit content?' and received different responses," Exman said.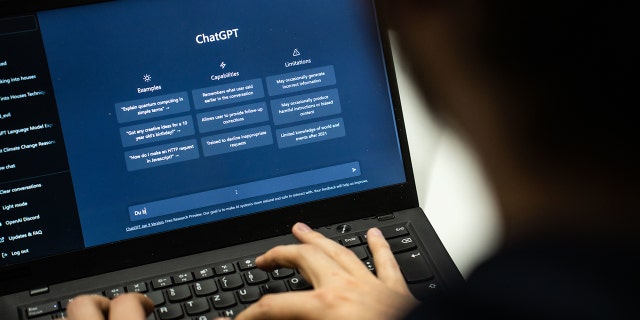 ChatGPT identified 19 books that contain a description of a sex act, including "Monday's Not Coming" by Tiffany D. Jackson, "Nineteen Minutes" by Jodi Picoult, "The Handmaid's Tale" by Margaret Atwood, "Beloved" by Toni Morrison and "Thirteen Reasons Why" by Jay Asher. 
Exman noted that human intervention still plays a big role in the process, explaining the district is using a website that details whether texts contain any questionable material, called "Book Looks," to verify the presence of sexual material. Otherwise, Exman will personally read the materials and make a final determination.
IOWA SCHOOL DISTRICT TO REVIEW NEARLY 400 BOOKS THAT WERE FLAGGED FOR SEX ACT DEPICTIONS, GENDER IDENTITY
"While we're not letting ChatGPT have the final say, the obvious benefit to using AI here is that I will immediately be reading five or six books instead of thousands," she said.
Exman noted that after the removal of the books, parents will be able to challenge the decision and begin a process to reconsider a book. 
"Our parents always have and always will have the right to compel the district to reconsider a text that is included or has been excluded from our collections. We are committed to ensuring parents always have a voice in the education their students receive," she said.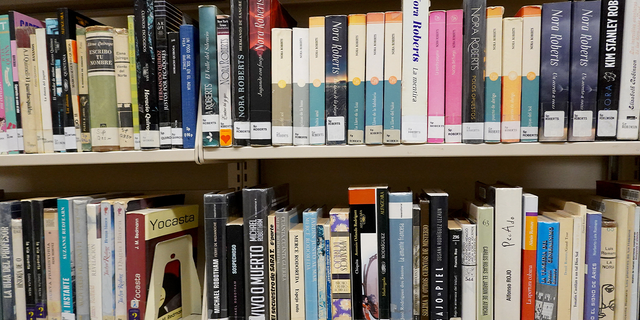 She explained to Fox News Digital that, as a former English teacher, she shares the same concern as some Americans that the bans may keep from students books with historical value. 
"I want to be clear that it is not the district or me personally deciding to remove these books. Iowa passed a law requiring us to do so, and we have a legal and ethical obligation to demonstrate a good faith effort to be in compliance with the law," she said.  
IOWA LEGISLATURE PASSES CRACKDOWN ON SEXUAL ORIENTATION, GENDER INSTRUCTION IN SCHOOLS
Even when she questioned ChatGPT about certain books, Exman said, the chatbot acknowledged a text's "literary value, contextual importance and authorial intent when responding to my question," as opposed to giving a firm yes or no answer.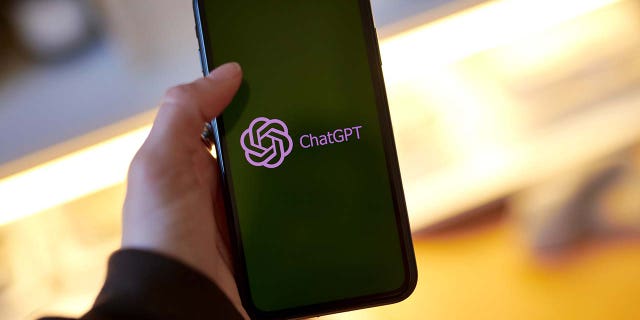 All districts in the state scrambled this summer to review books to stay compliant with the state's new law. The Urbandale Community School District said earlier this month, for example, that school leaders were combing through nearly 400 books in its library to determine if it violated the law.
IOWA GOV KIM REYNOLDS SIGNS HISTORIC SCHOOL CHOICE BILL: 'WE WILL FUND STUDENTS NOT SYSTEMS'
Exman and the Mason City Community School District are "focused on minimizing the amount of effort required to implement an onerous law."
"We will be compliant, but we have so many other, more important, things to do than investing our limited time and resources in protecting kids from books," she said.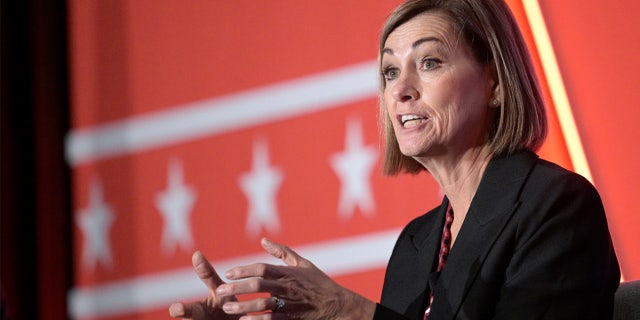 Gov. Reynolds has championed the law as one that will give parents more say over what their children are taught in public schools, which follows actions taken from leaders in other red states like Florida. 
CLICK HERE TO GET THE FOX NEWS APP
"This legislative session, we secured transformational education reform that puts parents in the driver's seat, eliminates burdensome regulations on public schools, provides flexibility to raise teacher salaries and empowers teachers to prepare our kids for their future," Reynolds said in May when she signed the law. "Education is the great equalizer, and everyone involved — parents, educators, our children — deserves an environment where they can thrive."