A California woman and her family were shocked after they found a man's arm sticking out of their home's crawlspace only to learn that he had been allegedly residing there for months. 
TikTok user Ashly Guardino shared a video of her finding a man she didn't know living underneath her home in Lake Elsinore, California.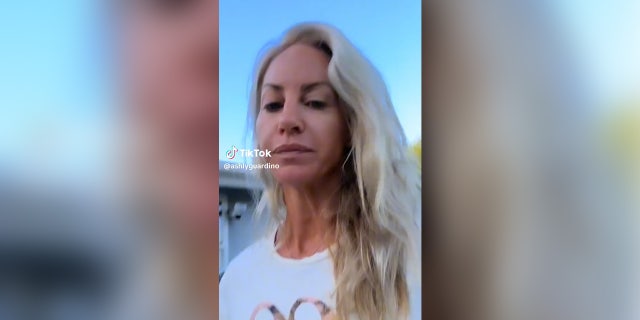 The video, which went viral with over 6 million views, shows Guardino going outside to investigate the noise as she took her viewers along on her shocking journey.
"So it's 6 o'clock in the morning. We woke up because we heard a noise," Guardino, noting that local police were arriving on the scene.
CALIFORNIA REPEAT OFFENDER ACCUSED OF PEEPING INTO FAMILY HOME WITH CHILDREN: POLICE
The mom of two looked onto her rental property's roof before her eyes panned down to the grass, only to notice the suspiciously grass moving.
"We heard this noise, and so I came outside. I thought somebody was on the roof," Guardino recalled. "I'm looking around, standing at the front door, and I'm peeking out… I see the grass moving."
"A f—– arm comes out of the hole and is [was] feeling around," Guardino said. "A dirty ass arm [is] feeling around this hole outside."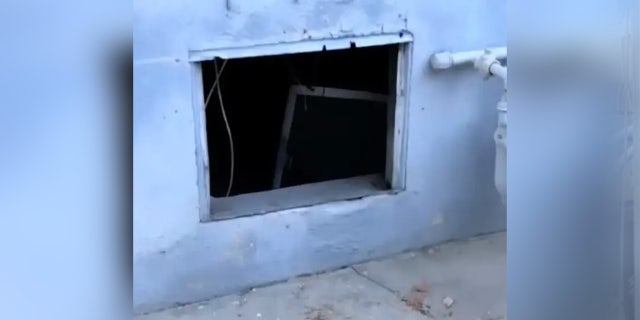 Guardino continues to show the home's crawlspace and a small window that the person lived in for allegedly months.
CALIFORNIA MAN CAUGHT 'SNIFFING' WOMEN AT BARNES & NOBLE FREE DESPITE RAP SHEET OF CHILD PEEPING, 40 ARRESTS
"You know how creepy it is to see a f—– arm come out of this feeling around the side of the house. Imagine being half awake and seeing it," Guardino said.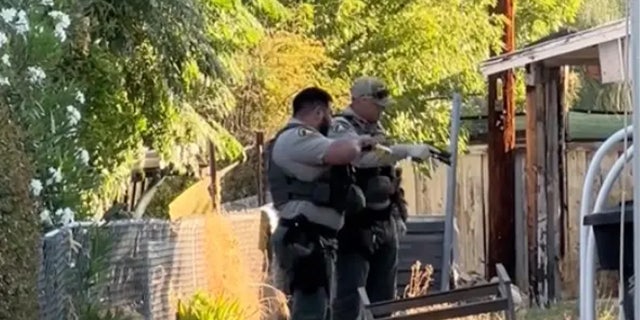 The video flashes forward to an officer speaking with the man underneath Guardino's home. Eventually, the man crawls outside and is placed under arrest.
CLICK HERE TO GET THE FOX NEWS APP
"Oh, he's high as s—," Guardino comments. Her final frame shows officers escorting the suspect from the house to a police cruiser.
Riverside County Sheriff's Office did not immediately respond to Fox News Digital's request for comment.