A U.S. Marine is charged with sexually assaulting a 14-year-old girl who was found at California's Camp Pendleton in June weeks after her family reported her missing. 
The Marine, whose identity has not been released, is charged with sexual assault of a minor and with violating liberty restriction from an earlier, unrelated case.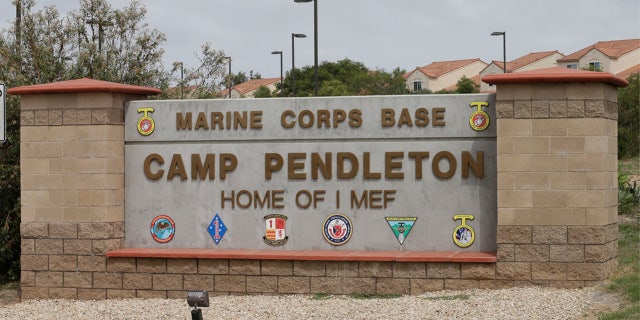 The girl had been missing for more than two weeks when military police located her inside a barracks on June 28 at the base 40 miles north of San Diego.
Her grandmother has said the girl ran away in early June. Other relatives have speculated that she was sold by a sex trafficker.
FLORIDA MAN ALLEGEDLY MADE SEXUAL REMARKS TO VICTIM AT BUS STOP, THEN STABBED HER: POLICE
She has been returned to her grandmother in suburban Spring Valley, the San Diego County Sheriff's Department said. 
The circumstances of how the Marine met the teenager and how she got onto the base weren't immediately released. 
CLICK HERE TO GET THE FOX NEWS APP
After a preliminary hearing scheduled for Aug. 17, authorities will decide whether the Marine will face a court-martial, according to a statement from Capt. Charles Palmer with the 1st Marine Logistics Group.
The Associated Press contributed to this report.