A convicted felon on probation in California is back in custody after allegedly shooting a police officer who was responding to a domestic disturbance call in San Jose, according to the city's police chief.
Chief Anthony Mata said two San Jose police officers responded to a home near Auzerais Avenue and Race Street at around 8:28 a.m. Wednesday following a call from a woman who said her husband was drunk and trying to hit her.
When officers arrived at the condominium complex located west of the city's downtown area, they "made contact at the residence and immediately began taking fire from the suspect," according to a department spokesperson via KTVU FOX 2.
Mata said the suspect, who has since been identified as 44-year-old Gabriel Mario Carreras, began shooting at the two officers from the condo's balcony landing, which serves as the residence's primary entrance. He described the shooting as an "ambush" during a Wednesday news conference.
CALIFORNIA MAN WHO PUMMELED, SHOT AT FEMALE DEPUTY FOUND NOT GUILTY DESPITE VIDEO OF ATTACK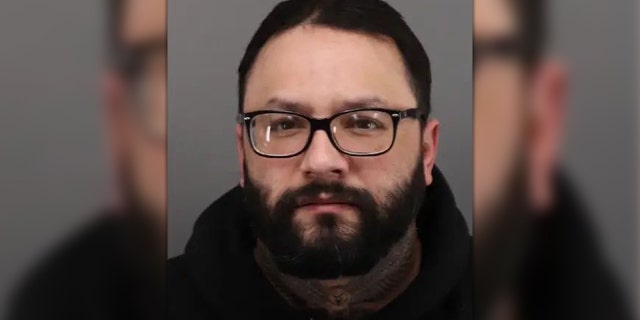 The unidentified female officer was struck by gunfire in her upper body outside of her bullet-proof vest, and was rushed to Santa Clara Medical Center for treatment after her male partner – who was not shot – pulled her to safety. As of Wednesday evening, Mata said she is in critical, but stable, condition.
The injured officer, who has 10 years of law enforcement experience, is the first female San Jose officer to be shot in the line of duty, according to Mata, and the second officer to be shot in the line of duty this year.
OFF-DUTY LOS ANGELES COUNTY SHERIFF'S DEPUTY SHOT DEAD BY POLICE ON GOLF COURSE
Her partner, who has not been identified by the police department but was revealed by his brother, received high praises from the chief, who said "his actions surely contributed to both of them surviving this attack."
South Bay Assemblyman Evan Low, D-Cupertino, said on social media Wednesday afternoon his brother, Ryan Low, was the male San Jose officer involved in the incident.
He wrote: "Today, my brother and his partner were ambushed on duty by a gunman and his partner was shot. Please send your encouragement to the officer who remains in the hospital and to my brother who is my hero. Yes, my support for law enforcement is deeply personal, but they should also have your support. They risk this for all of us."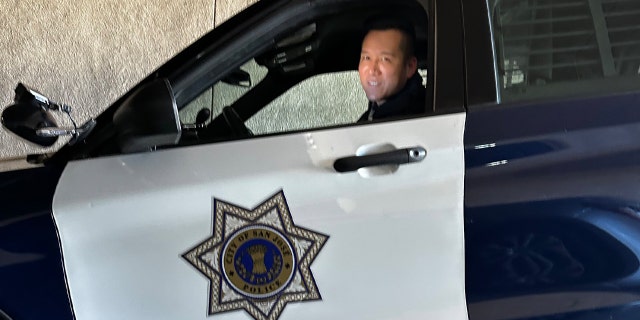 Carreras was taken into custody at 1:17 p.m. following a standoff that lasted about four hours and prompted evacuations of neighboring residents. He is in jail with no bond.
According to Mata, Carreras was on felony probation out of Santa Clara County at the time of Wednesday's shooting. He then described him as a "coward" with an "extensive criminal history," adding that he is a "convicted felon with a gun that he should have never had."
CLICK HERE TO GET THE FOX NEWS APP
San Jose Mayor Matt Mahan took to X, formerly known as Twitter, shortly after Carreras was taken into custody to share his well wishes for the officer's recovery.
"I am praying for the swift recovery of our @SanJosePD officer who was shot this morning while responding to a domestic violence call. She is currently at the hospital, and my thoughts are with her family during this unimaginably difficult time," Mahan wrote.