A judge in California accused of killing his wife on Aug. 3 pleaded not guilty in a Los Angeles courtroom on Tuesday.
Orange County Superior Court Judge Jeffrey Ferguson, 72, is being charged with murder with weapons-related enhancements after allegedly getting into an argument with his wife, 65-year-old Sheryl Ferguson, while he was drunk in their Anaheim home.
Minutes after the shooting, prosecutors say Ferguson texted his court clerk and bailiff.
"I just lost it. I just shot my wife. I won't be in tomorrow. I will be in custody. I'm so sorry," Ferguson allegedly wrote in the text.
CALIFORNIA JUDGE TEXTED BAILIFF 'I WON'T BE IN TOMORROW' AFTER ALLEGEDLY KILLING HIS WIFE: POLICE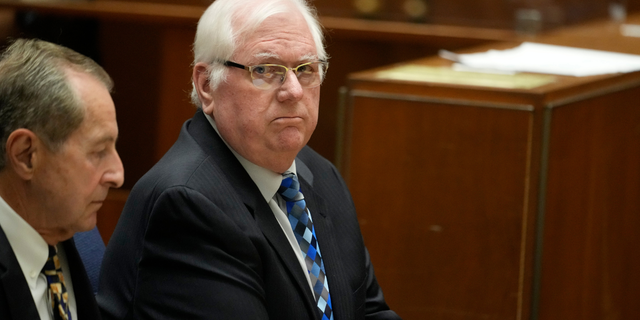 Ferguson pleaded not guilty to the murder charge on Tuesday and was ordered by Los Angeles Superior Court Judge Ricardo Ocampo to surrender his passport, submit to searches, wear blood alcohol content monitoring devices, and wear a GPS tracker. He is out on a $1 million bail, and cannot possess firearms and alcohol.
Ferguson and his wife were arguing at a restaurant on the night of the murder, the Orange County District Attorney's Office wrote in a court filing. Once they got home, the argument continued, and the wife eventually said something similar to "why don't you point a real gun at me?"
Ferguson then pulled a pistol out and shot his wife in the chest.
CALIFORNIA JUDGE ARRESTED, CHARGED WITH WIFE'S MURDER AFTER FATAL SHOOTING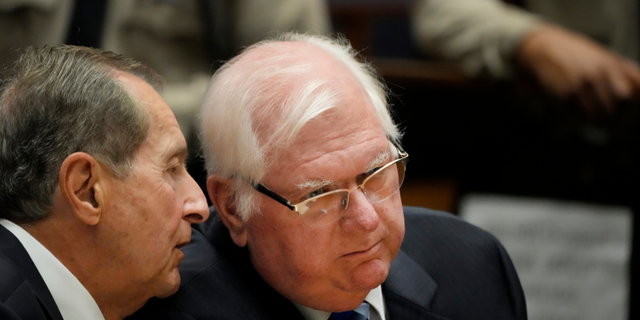 The couple's adult son called 911 and said that his father had been drinking too much when the shooting took place, according to the court filing.
Authorities found 47 weapons and over 26,000 rounds of ammunition in the home, which are legally owned. A rifle belonging to Ferguson is also missing, prosecutors said.
Paul Meyer, an attorney for Ferguson, said the shooting was not intentional.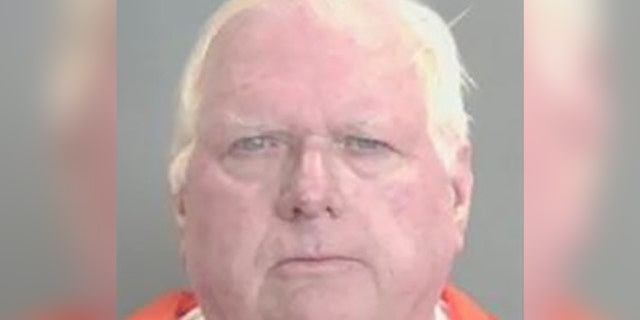 "This was an unintentional, accidental shooting and not a crime," Meyer said.
Meyer told reporters after the hearing that Ferguson is confident a jury would agree that no crime was committed.
Sheryl Ferguson's brother, Larry Rosen, said it was "hell" when Ferguson looked at him in court.
CLICK HERE TO GET THE FOX NEWS APP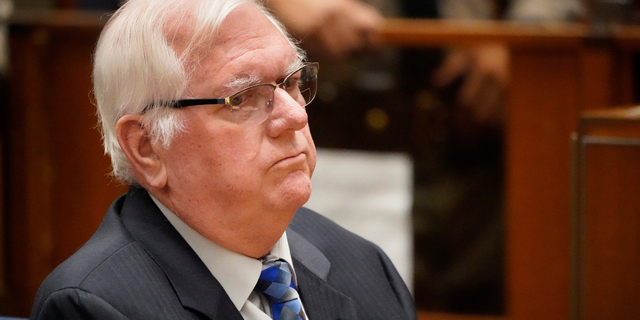 "My sister was a wonderful person, very caring, very selfless," Rosen said. "The family is absolutely in shock."
The Associated Press contributed to this report.