A Georgia man was arrested for impersonating a police officer in downtown Atlanta after an actual officer noticed something was off about his uniform.
An on-duty Atlanta Police officer was patrolling parking lots on August 13 when he approached a man who appeared to be an off-duty uniformed officer with the department working security in a parking lot, Atlanta Police wrote on Facebook.
The police department said the on-duty officer stopped and asked the man how late he was working and began to feel something was not right. The on-duty officer noticed that the man's uniform was slightly off, his body camera equipment was different, and he appeared to be nervous.
Initially suspecting this may simply be an issue of policy violations, the on-duty officer notified his supervisors to investigate further.
GEORGIA JUDGE BLOCKS PROVISION PROHIBITING THE DISTRIBUTION OF WATER AT VOTING POLLS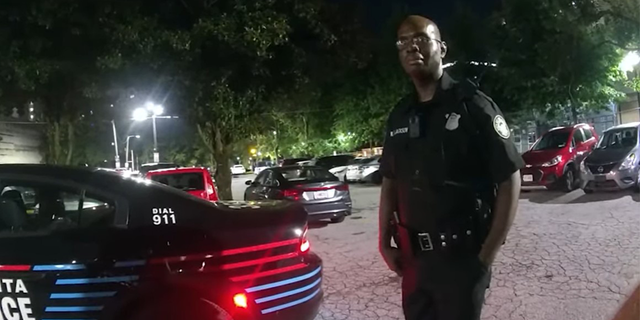 Two Atlanta Police Department supervisors responded to the parking lot and met the man. They also initially believed he may have been working an unauthorized off-duty job and was out of uniform compliance. But the man's story was not adding up, and neither veteran supervisor recognized him. 
One of the supervisors checked certification records and could not find the man's name. The man was then taken into custody.
The man said he applied to work for the Atlanta Police Department a few years ago but failed his physical exam.
GEORGIA POLICE DRAIN LAKE AFTER FATHER ARRESTED FOR LYING ABOUT TODDLER'S DISAPPEARANCE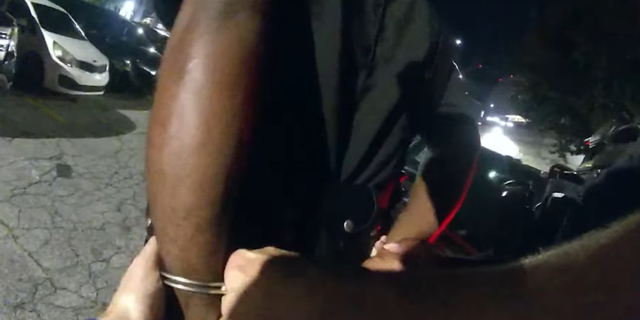 CLICK HERE FOR THE FOX NEWS APP
The equipment he was carrying was similar but different from Atlanta Police equipment. The gun was a different model and caliber, and the firearm and magazines were empty. The body camera was never issued to Atlanta Police officers. 
Police said the man was charged with impersonating a police officer and was taken to the Fulton County Jail.
"The investigation into this man is far from over," police wrote on Facebook. "We will be looking into whether he impersonated a police officer in other situations or at other locations. We are asking anyone who may have encountered this fake officer to contact us."