Sheriff's deputies in Arizona rescued a kidnapped woman after she handed a desperate note for help to a gas station customer.
The Yavapai County Sheriff's Office said in a press release that the unnamed woman passed a note to a customer at a Chevron gas station Tuesday at 5 p.m. in Seligman, which included her name and a plea for someone to call 911, saying she was kidnapped.
Deputies say the note also included a description of the van she was in, a phone number, and said she was being taken to Kingman and Las Vegas.
The customer then called 911 and deputies with the sheriff's office responded, with the customer telling them the van "had just left westbound on I-40." Officials said the customer also provided clothing descriptions for both the man and woman.
27 WOUNDS COULDN'T STOP HER OR HER UNBORN BABY, NOW SERIAL KILLER'S LONE SURVIVOR FIGHTS FOR VICTIMS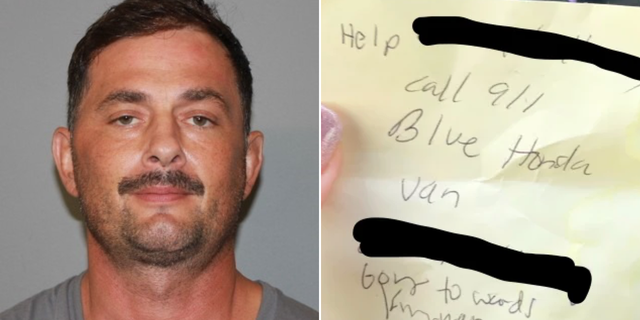 "Help. Call 911. Blue Honda van. Going towards Kingman Las Vegas," the note read
With the assistance of the Arizona Department of Public Safety, the van was located at Mile Post 116 on I-40, and 41-year-old Jacob Wilhoit was taken into custody.
Emergency dispatchers with the county determined that the female victim was reported missing by her mother earlier in the afternoon, and Wilhoit was named as a person of interest.
Detectives discovered that Wilhoit abducted the woman Monday morning from a car dealership in the Phoenix area, pretending to be an Uber driver and was wearing a wig. 
NEW HAMPSHIRE AG ANNOUNCES NEW SEARCH IN COLD-CASE DISAPPEARANCE OF MASSACHUSETTS COLLEGE STUDENT MAURA MURRAY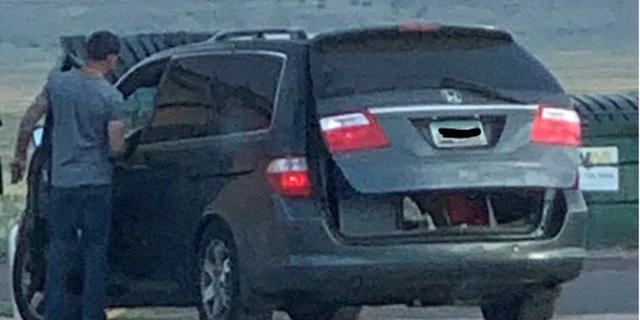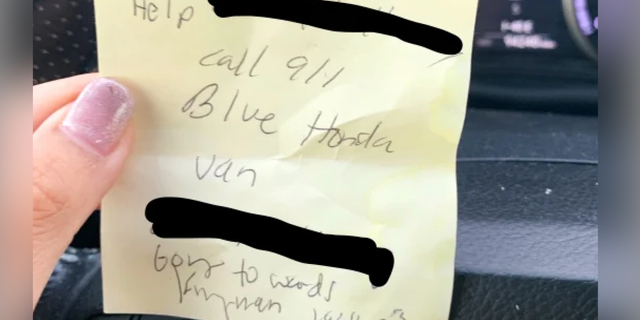 The suspect allegedly restrained the woman while driving to Las Vegas, and spent Monday night at a Lake Mead park, officials said, adding that "multiple firearms" were found in the car.
Wilhoit was booked on charges of harassment, threatening and intimidating, aggravated assault, unlawful imprisonment, kidnapping, and several other assault charges.
CLICK HERE TO GET THE FOX NEWS APP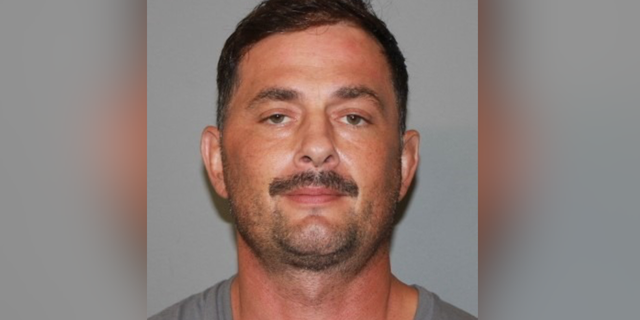 "The victim's extraordinary action in passing the note, the customer's willingness to assist, and the quick actions of YCSO and DPS saved the victim from her kidnapper and allowed her to return home with her family," the sheriff's office said in the statement.