"Black widower" Thomas Randolph – who has been married to six women, four of whom are dead – is back in headlines this week as he begins his second murder trial for the alleged killing of his sixth spouse and her apparent hitman. 
Jury selection began Tuesday for Nevada prosecutors, who will have a second chance to convict Randolph, called the "Joe Exotic of true crime" by Dateline producer Dan Slepian.
It is the latest twist in the bizarre story of Randolph, who was also previously accused of killing his second wife.
"He's a perplexing, intriguing murder suspect," Slepian, who documented Randolph's story in Dateline's 2021 miniseries "The Widower," said previously. "You can't take your eyes off him. He flirts with the cameras – it's been like a three-decade cat-and-mouse game with law enforcement and with our cameras."
TEXAS WOMAN SENTENCED FOR INVOLVEMENT IN 2018 MURDER-FOR-HIRE PLOT TO KILL AUSTIN JEWELERS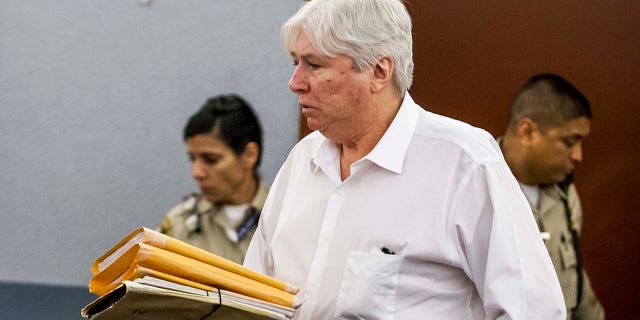 This week's trial follows Randolph's 2017 conviction and death sentence for the killings of his sixth wife, Sharon Causse, and Michael Miller, whom he allegedly hired to kill Causse.
That conviction was later overturned due to "prior bad-act evidence" that had been shared with jurors. That evidence involved mention of his 1986 arrest in Utah for the death of his second wife, Becky Gault, for which he was acquitted.
This time, prosecutors are no longer seeking the death penalty due to Randolph's age, 68.
Attorney and Emory University law professor Randall M. Kessler, who teaches trial techniques, told Fox News Digital that it is "rare that convictions like these are overturned" even though "every [lawyer] tries it."
"Let's say you're a naive kid and you get arrested for shoplifting and it goes to court, and you win by proving you didn't do it," Kessler said, explaining the "prior bad-act evidence" concept. "Then five years later you're accused of something else. How fair would it be for prosecutors to say 'Hey, they were arrested for shoplifting,'?"
"You shouldn't be convicted of a crime based on something that you were alleged to have done before, specially in America where we are innocent until proven guilty," Kessler continued. 
Deadly past of the 'black widower'
Four of Randolph's wives were already dead when he stood trial for Causse's death, while their friends and family, Randolph's two surviving wives and the prosecutor at Randolph's Utah murder trial all testified against him in court. 
Randolph told 911 dispatchers in 2008 that a masked man broke into his home and shot his wife. Startled, he said, he shot the intruder only to realize that he was their handyman. 
Authorities initially believed him, and Randolph received a $400,000 life insurance payout. However, after catching wind of his earlier murder charge in Utah, Las Vegas Metro Police detectives Dean O'Kelley and Rob Wilson took another look at Causse's death, according to "The Widower."
FLORIDA MAN ARRESTED FOR MURDER OF WIFE WHOSE REMAINS WERE FOUND IN 3 SUITCASES
They discovered that Randolph took out multiple life insurance policies within two years of the "break-in," and that Randolph and Miller had exchanged hundreds of phone calls beforehand. 
Prosecutors noted in 2017 that Randolph received $500,000 after the death of Gault. Utah police found Gault tucked into bed with a gunshot wound to the head, initially ruling it a suicide, per court documents.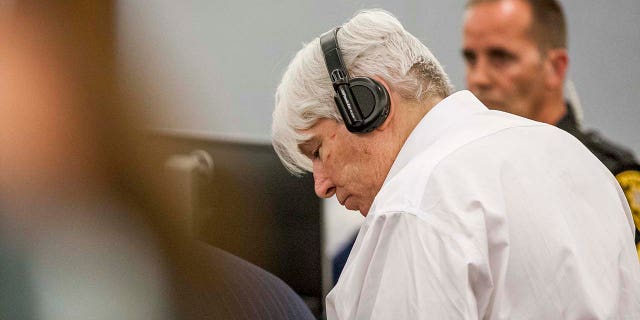 Utah investigators later charged Randolph with murder based on testimony from his friend and earlier handyman, Eric Tarantino, who said that Randolph asked him to kill Gault in a staged burglary before her death. Tarantino said Randolph "indicated…that he wanted [Gault] killed so he could collect the money from her life insurance policies."
However, Randolph then tried paying an undercover police officer to "whack" Tarantino before he could testify. Although he pleaded guilty to felony witness tampering, Randolph was ultimately acquitted for Gault's murder. 
ALEX MURDAUGH'S 1ST POST-CONVICTION PRISON CALL TO SON BUSTER MADE PUBLIC: 'PROUD OF YOU'
In the 2017 trial for the killings of Causse and Miller, the daughter of Francis Randolph, the widower's fourth wife, said her mother was cremated just 24 hours after she died during heart surgery in 2004. Randolph did not let his stepdaughter attend her funeral nor see her after her death, according to her testimony. 
Another man told jurors that Randolph had asked him to kill Francis before her death, and suggested he stage her death as a burglary. 
UTAH AUTHOR ACCUSED OF MURDERING HUSBAND ALLEGEDLY CAUGHT TRYING TO STEAL HIS LIFE INSURANCE BENEFITS
Friends of Randolph's fifth wife, Leona Stapleton, testified that she had died of cancer. 
First wife Kathryn Thomas, with whom Randolph had two children, told jurors that her former husband had been psychologically abusive, recounting a time when he threw a bowl of oatmeal at a wall because it was not to his liking. 
His third wife, Gayna Allmon, told the court that while cleaning his gun, Randolph fired a bullet toward her that lodged a hole in their kitchen wall. Her then-husband claimed it was an accident – but she believed he intended to take her life. 
Randolph has maintained his innocence throughout his incarceration, per his interviews in Dateline's special.
UTAH MOM KOURI RICHINS GOOGLED 'LUXURY PRISONS FOR THE RICH' AFTER ALLEGEDLY KILLING HUSBAND: DOCS
"I didn't kill any of them, they know this," Randolph said. "They said four of six wives died suspicious – well, if cancer is suspicious, then I guess I'm a killer. If dying of a botched surgery [for] a heart defect, I guess I'm a killer. But I didn't give them any of that."
However, three weeks after his arrest, according to Slepian, Randolph said that he would "be cheated if they didn't charge [him] with the death penalty." 
Randolph's defense attorney told the Las Vegas Review-Journal last Wednesday that he "look[ed] forward to the actual facts coming out at trial."