Convicted murderer Alex Murdaugh once bonded with a lifelong criminal behind bars who became his mentor.
The claim was made in a new book by John Glatt, "Tangled Vines: Power, Privilege and the Murdaugh Family Murders." In it, the bestselling true-crime author explores the prestigious family's rise to power and the double homicide that rocked a nation. An attorney for Murdaugh didn't immediately respond to Fox News Digital's request for comment about the book's publication.
The case was recently the subject of a true-crime documentary on Netflix, "Murdaugh Murders: A Southern Scandal."
ALEX MURDAUGH JUDGE SAYS HE 'FELT SORRY' FOR CONVICTED MURDERER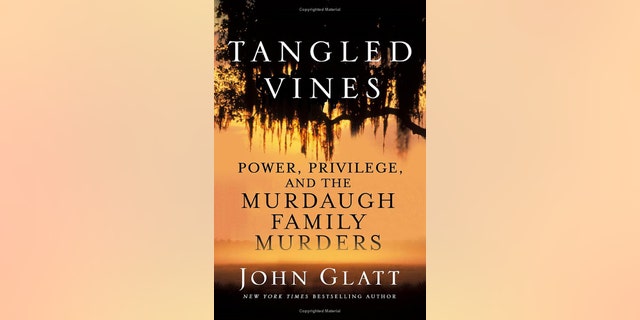 "A lot of people did not want to talk on the record about things," Glatt told Fox News Digital. "The Murdaughs are known by everybody… in every other way. And a lot of people did not want to comment on what was going on. But I did manage to find some close friends of the Murdaughs. They opened up to me… I spent three weeks in South Carolina talking to people, finding out things… I've written 25 true-crime books and this is one of the most memorable."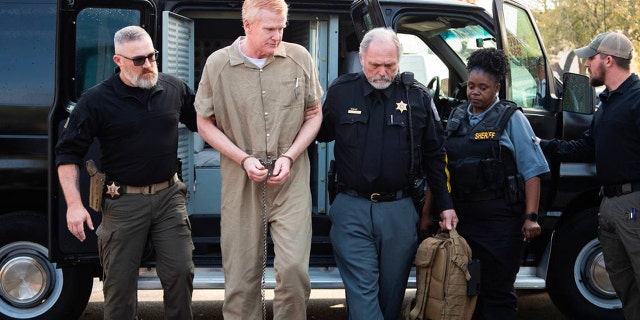 The once-powerful legal dynasty of South Carolina came to an end in March when the lawyer was sentenced to two life terms for fatally shooting his wife and son in an attempt to cover up his alleged financial malfeasance.
From 2021 to earlier this year, Murdaugh was in South Carolina's Richland County Detention Center. He was previously arrested at a Florida drug detoxification center and charged with swindling millions of dollars from the son of Gloria Satterfield, The New York Times reported. According to the outlet, the matriarch worked as a housekeeper and nanny for the Murdaugh family for about a quarter-century. She died in 2018 at age 57.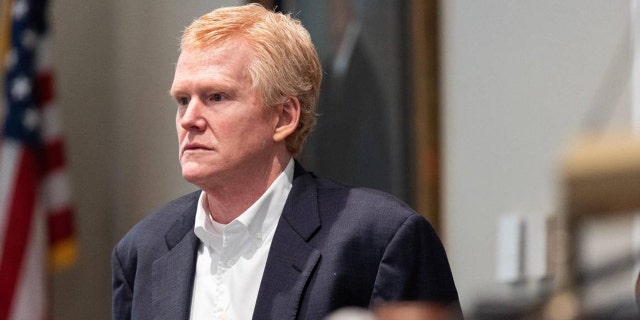 In his book, Glatt claimed that the patriarch befriended a "hardened" criminal who had spent most of his life in prison. The unnamed lawbreaker became "a mentor for the former attorney and assistant solicitor."
"We really hit it off, and I liked him," Murdaugh was quoted as saying to his sister-in-law in 2022. "He was always in trouble with guns but laid-back and very jail smart. He taught me a lot about being in here that helped me."
Glatt said the jailhouse calls were originally obtained under a Freedom of Information Act request made by another reporter.
"I listened to every one of those 200 calls," Glatt explained. "… He didn't talk a lot about what happened, but he would talk about his life in prison. And it was amazing how he'd settled in. He was a gambler. He loved all the basketball games, especially the Gamecocks. He was a sports enthusiast. And that didn't change behind bars."
ALEX MURDAUGH'S LIFE IN LOCKUP: LAWYER REVEALS EXCLUSIVE DETAILS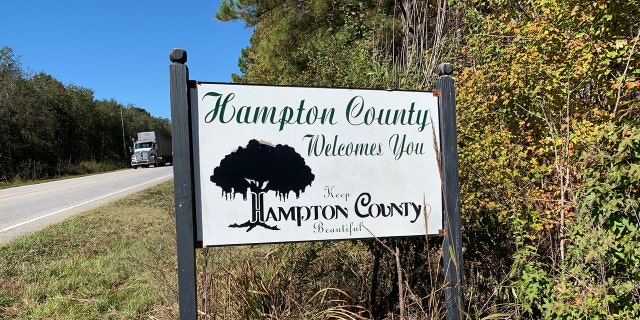 "He'd be betting on sports games with other prisoners," Glatt claimed. "Instead of big money, he'd be betting for commissary, like candy and things like that. He also mentioned meeting hardened criminals. They're not named, but he mentioned how impressed he was with them and how they handled themselves in jail, and how he was learning from them… tips on how to survive. It's amazing how he survived in jail and in fact, even flourished in a way."
Glatt said the fallen patriarch knew how to make prison life work for him.
"He assimilated very easily into the jail system," he explained. "… He was a master manipulator, which you could hear from the jailhouse calls."
According to the book, Murdaugh made friends over poker and chess, but was always on guard "against a possible snitch." In one of the calls, he described befriending one confidante who did him favors in exchange for small bribes.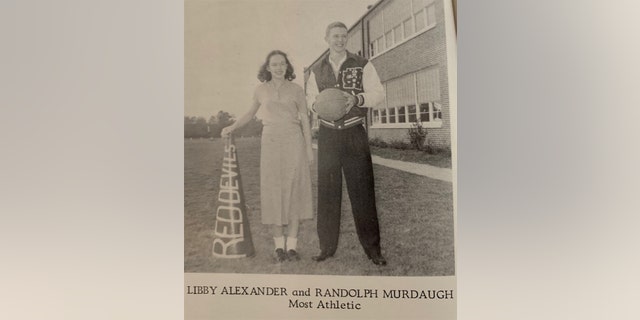 "He's an old guy in a wheelchair," Murdaugh is quoted as saying. "He moves himself with his one leg. He's like the guards' little pet… and does all the running around. He does a lot for me. Twenty bucks mean all the world to him."
"It would amaze you, the trade system in here," he told his brother. "And how innovative these folks are and resourceful with so little. I'll have to tell you about it later and not on the phone because I know they listen to every single phone call I make."
Glatt wrote in his book that inmates were only allowed $60 a week to be deposited into their commissary accounts. Murdaugh would allegedly have a family member put an additional $60 a week into another inmate's account. Murdaugh would pay that inmate a $15 commission and keep the extra money.
Glatt also noted that Murdaugh, aware that his jail calls were being recorded, never mentioned his late wife or son. Instead, he would remind his other son, Buster Murdaugh, to "make sure there were always flowers on their graves."
ALEX MURDAUGH PLEADS NOT GUILTY TO SWINDLING DEAD HOUSEKEEPER'S FAMILY, OTHER CRIMES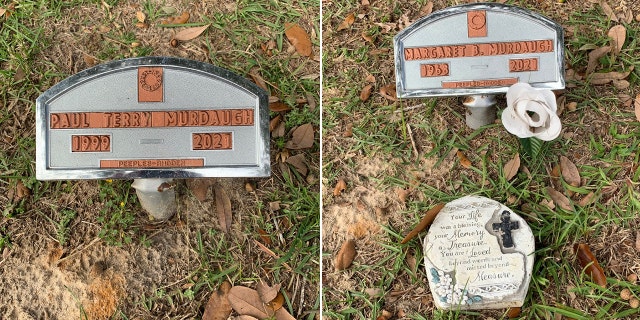 Murdaugh's family founded Hampton County's most powerful law firm a century ago. For decades, that meant that practically anyone who ended up in court – whatever side of the law they found themselves on – would have a Murdaugh either watching their back or staring them down.
Prosecutors said Murdaugh stole millions of dollars and found himself teetering on financial disaster. That resulted in him shooting Paul, 22, and Maggie, 52, on June 7, 2021, at their Colleton County home. Police said Paul was awaiting trial in connection to a 2019 boat crash that left a 19-year-old woman dead.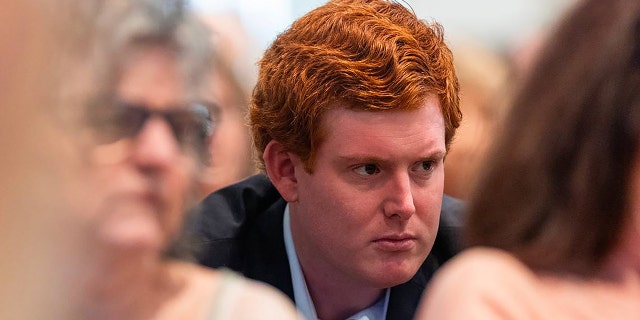 During his sentencing, Murdaugh maintained his innocence.
"As I tell you again, I respect this court," he told Circuit Court Judge Clifton Newman. "But I am innocent. I would never under any circumstances hurt my wife Maggie and I would never under any circumstances hurt my son Paul-Paul."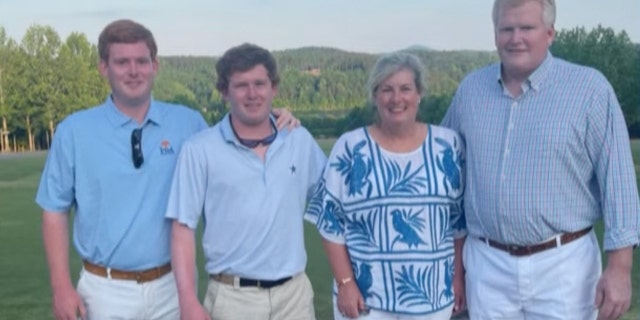 "And it might not have been you," Newman said. "It might have been the monster you become."
Glatt is adamant that Murdaugh has zero remorse.
"I don't think there is any remorse at all," he said. "During the trial, he always had a handkerchief totally at the ready to wipe his eyes when something gruesome or emotional came out. It was like he was playing to the jurors… He knows how to play the game in closing arguments and civil cases… He [thought] he could do that with this jury. And it rebounded on him… Of course, Alex has never admitted to killing them, and I'm sure he never will."
ALEX MURDAUGH'S 1ST POST-CONVICTION PRISON CALL TO SON BUSTER MADE PUBLIC: 'PROUD OF YOU'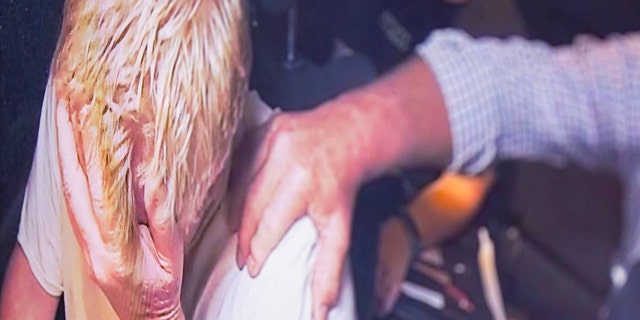 Today, Murdaugh calls South Carolina's McCormick Correctional Institution home. He's in the protective custody wing of the maximum-security prison, which houses about 28 inmates who are considered potential targets, including child abusers and former law enforcement officers.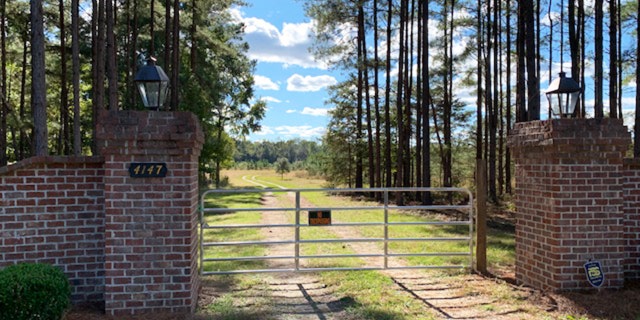 Murdaugh's attorney Jim Griffin told Fox News Digital in April that he "has a small group he interacts with regularly," but avoids the "significant number" of inmates who were "convicted of some pretty horrendous sex crimes."
According to Griffin, the inmates are allowed in the communal area of the pod from 9 a.m. to 4 p.m. — when they pass the time playing checkers, cards and watching TV. There is also a small courtyard for fresh air, and they each have a tablet that can be used for phone calls, emails and limited internet access.
And Murdaugh appears to have plenty of fans on the outside. Strangers have contributed about $1,000 to his commissary, and he has received more than 90 letters from 28 states and several countries, mostly expressing support, Griffin noted.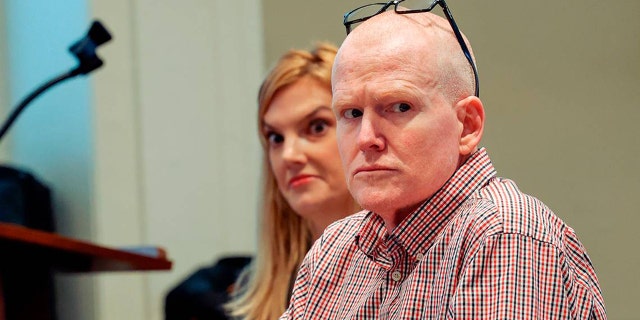 Murdaugh has "stayed positive" and even remarked that the guards have been "courteous and professional."
Griffin noted that Murdaugh no longer makes phone calls out of fear those recordings will be released to the press. Instead, he writes letters to his friends and family, including Buster.
Glatt hopes his book will give "a much fuller picture of the Murdaugh story."
CONVICTED KILLER ALEX MURDAUGH SENTENCED TO LIFE IN PRISON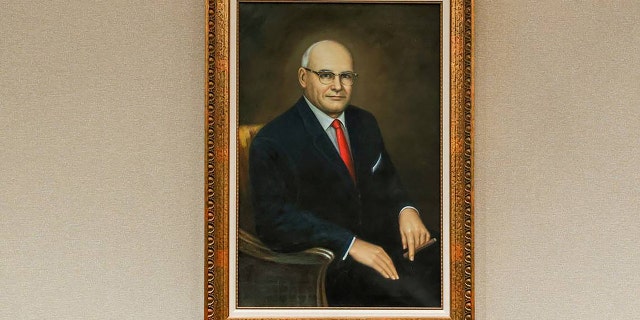 "[People] have just been reading things in newspapers and magazines, but I went a lot further," he explained. "… And I think there are a lot of new things that I've brought out in this book that have never been heard, never been seen before. I hope they get a much fuller, three-dimensional picture of what really happened."
"On paper, this was a very close and loving family," he reflected. "But obviously they weren't. There was a demon there that tore it all apart."
Fox News Digital's Rebecca Rosenberg and The Associated Press contributed to this report.