Rapper 50 Cent has doubled down on the decline in the quality of life in Los Angeles following a series of brazen smash-and-grab robberies in shopping malls.
On Sunday, he wrote on Instagram: "I told you LA was finished. they are gonna have to lock the doors, appointment only. SMH," in a post accompanied by video footage of a flash mob of 50 people ransacking a Nordstrom in Canoga Park of up to $100,000 worth of merchandise. 
Fellow rapper YG, a native of the Los Angeles suburb of Compton, commented on the post, "We ain't finished. We just getting started."
CALIFORNIA NORDSTROM RANSACKED IN HUGE 'FLASH MOB' SMASH-AND-GRAB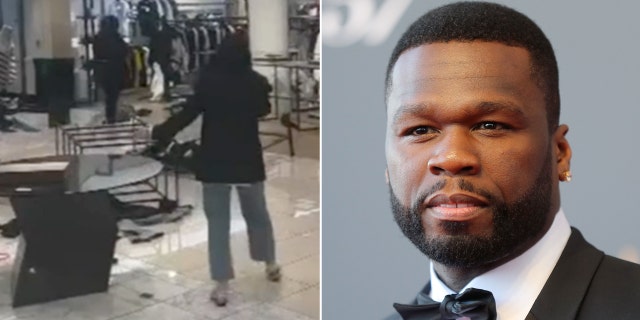 Video captured from inside the Nordstrom store shows dozens of people ransacking the store and rushing to the front entrance bags and other items in hand, while scooping up whatever merchandise they can while tripping on racks to which some items were still attached.
Last week, a mob was seen at an Yves Saint Laurent store in the suburb of Glendale, fleeing with armloads of merchandise worth an estimated $300,000, Fox Los Angeles reported. 
In July, 50 Cent commented on crime in Los Angeles. He wrote that "LA is finished" while sharing a FOX 11 Los Angeles news segment about the reinstatement of the zero bail policy in Los Angeles County. 
"LA is finished watch how bad it gets out there.SMH [shaking my head]" the "Candy Shop" rapper wrote on Instagram.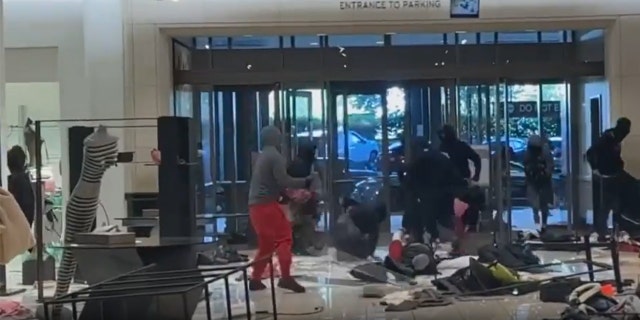 CLICK HERE TO GET THE FOX NEWS APP 
The policy has been criticized by many and cited as a prime reason for what critics say lets criminals back onto the streets to re-offend. It states that authorities can't detain people accused of misdemeanor crimes. 
The bail policy was adopted during the COVID-19 pandemic in an effort to reduce crowding in jails. It was lifted in July 2022.